First Church Preschool
203-637-5430
108 Sound Beach Ave
Old Greenwich, CT
www.firstchurchpreschool.org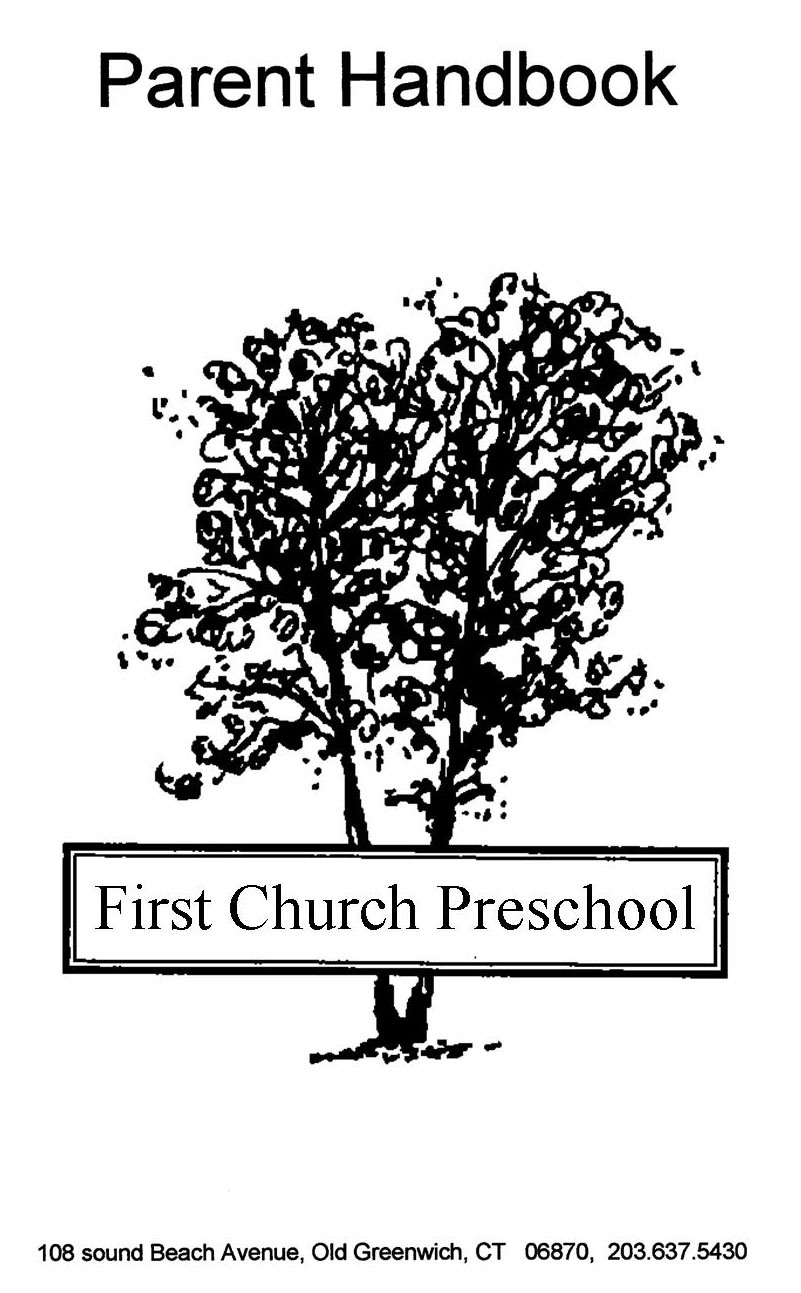 The First Church Preschool offers an active preschool experience for 3 and 4 year old children. Teachers encourage the social, emotional, physical, and intellectual growth of each child in a warm and caring atmosphere. Creativity, self-confidence and curiosity are promoted through the daily classroom routine and activities. Friendships are fostered between children and teachers through respect, sharing, caring and a good sense of humor.


Educational Programs


Preschool Program

The preschool program provides a balance of structure and free choice between group and individual activities. Classroom materials offer a wide variety of areas for the children to explore. The program includes music, art, imaginative play, cooking, science, large and small motor play, and readiness concepts in math and language activities. Each class attends a bi-weekly music program throughout the school year conducted by a trained music professional.
Classes & Hours

The preschool operates morning classes from 9:00 AM to 11:30 AM and afternoon classes from 12:30 PM to 3:00 PM.

Extended Day Program

Parents have an opportunity to lengthen the school day through our Extended Day Program. This program provides a unique learning environment for children to focus on specific curriculum topics through music, science and mathematics, literature and language activities. The curriculum is developmentally appropriate for children 3 and 4 years old. Children bring a lunch.

Hours of Operation: 11:30 PM to 2:00 PM
Lunch Program

A lunch program is offered Monday through Friday from 11:30 AM to 12:25 PM. Children bring a nutritious lunch from home and then enjoy an additional playtime, music, stories, gym or playground time.

Extended Year

The Extended Year Program is open to children currently enrolled in preschool program. Extended year lengthens the school year by two weeks and is taught by our preschool staff. Children will enjoy art activities, sand and water play, songs, stories, nature study and outdoor fun. Children need to bring a lunch.

Hours of Operation: Monday through Friday, 9:00 AM to 12:30 PM.
Summer-FUN-tastic

The Summer-FUN-tastic Program serves children between the ages of 3 (must be 3 by 12/31 of the year they enter school) and 5. The program consists of three 2-week sessions:

Session 1: Filipo's World of Sports. The children will participate in soccer, basketball, gym games, golf activities and water sports.

Session 2: The Arts Factory. Children will experience various art media such as acrylic painting, mixed media, watercolor, pastel and music.

Session 3: Science Sleuths. Children will explore the mysteries of magnets, air pressure, colors, sounds, classification and patterns, plants and animals.

Other activities include arts & crafts, playground sprinkler and snack.

Seahorses: 3 year olds attend Tuesday, Wednesday, Thursday from 9:00AM to 12:00PM.

All other children attend Monday-Friday from 9:00AM to 1:00PM. These children bring a lunch.
The Connecting Program:
Building the Foundation for Success

For you and your child, kindergarten represents an important first academic and social milestone. It is often experience that establishes a child's confidence and attitude toward school and academics.

As parents, you want to ensure that your child is prepared on all levels -socially, emotionally, cognitively and physically - for success in kindergarten.

First Church Preschool's Connecting Program is specifically tailored to help children build the confidence, skills, independence and knowledge necessary to ensure success in kindergarten.

The Connecting Program offers a curriculum that has been designed to be challenging, developmentally appropriate and delivered in an atmosphere that stimulates and nurtures social, emotional and physical growth. The program focuses on activities such as language arts, mathematics, science, physical education and social studies.

Through an integrated approach, the Connecting Program helps make the transition into both kindergarten and elementary school a smooth and positive one for your child.


Curriculum Overview

Phonics & Writing: Based on Jill M. Coudron's "Alphabet Stories," children will learn letter sounds and recognition. A different letter will be highlighted each week. Additionally, children will be introduced to "Hand Writing Without Tears," a nationally renowned writing program used in Greenwich Public Schools.

Mathematics: Everyday Math, also a curriculum program applied in the Greenwich Public Schools, focuses on basic but fundamental math concepts including numbers, shapes, patterns, sorting and counting.

Science: Children have an opportunity to explore science with hands-on discovery activities that pique their natural curiosity and develop critical thinking skills. These science activities help children use their senses to observe their physical environment, predict outcomes and experience the excitement of discovery.

Social Studies: Children learn about their community and how to become good citizens. An introduction to geography is also integrated into the social studies curriculum.

Tree Journal: The class 'adopts' a tree on the church property and records information about the tree throughout the year.

Library: Every week the children and teachers walk to the Perot Library to pick out books and pursue areas of personal interest. The weekly walk to the library also serves as an opportunity to explore and learn about seasonal changes occurring in and around Binney Park.

All areas of the curriculum are designed to foster the development of hand/eye coordination, left/right progressions and organizational skills. The program also provides daily outside recreation and bi-weekly formal music and movement programs.
Daily Schedule of Activities

The Connecting Program operates from 9 am to 2 pm five days a week.

9:00 - 9:30 am Arrive at playground or classroom for free play
9:30 - 10:00 am Group time, which includes:
Calendar
Weather
Pledge to the flag
Event of the day

10:00 - 11:00 am Teacher directed curriculum-based activities
11:00 - 11:15 am Clean-up time
11:15 - 11:30 am Songs and Story
11:30 - 12:00 pm Lunch
12:00 - 12:45 pm Playground/gym
12:45 - 2:00 pm Teacher directed curriculum-based activities

Special activities in music, creative movement and sports will also be incorporated into the schedule. Children bring their own lunch.

First Church Preschool is a nut free and peanut free school.


Tuition: $9,430.00

Program operates September through May and follows the Greenwich Public School calendar except for 2 weeks in December.

Kindergarten Readiness Assessment Tools

The State of Connecticut Department of Education offers some useful information and tools to assist parents and educators in assessing a child's readiness for kindergarten. www.sed.ct.gov (Go to Publications)

Website that may be helpful:

National Association for the Education of Young Children: www.naeyc.org
(Go to Publications)

First Church Preschool
108 Sound Beach Avenue
Old Greenwich, CT 06870

Connecting Program Open House
"Is My Child Ready For Kindergarten?"
Susan O'Brien L.C.S.W
Wednesday March 24, 2010
6:30PM to 8:00PM
Room 104- Outside the Preschool Entrance
Presentation at 6:30PM
Connecting Program Teachers will be available to discuss the program curriculum.