Karma Kids Yoga
646-638-1444
104 W. 14th St. (bet. Sixth & Seventh avenues)
New York, NY
karmakidsyoga.com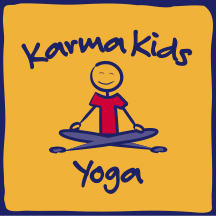 It's never too soon or too late to start dancing! Our unique and fun approach to dance focuses on building physical strength and flexibility, focus and attention, body awareness, confidence and self-esteem, and a love for dance! Karma Kids Dance classes will help kids become more confident movers and dancers at any age, whether they want to dance forever or just a little while for fun. Our session will culminate in a show for family and friends, featuring dances learned in class.
Don't miss our Open House events on January 21st, 22nd, 23rd and 25th to learn more about our new dance program at Karma Kids!
Tuesday, January 21st, 10:00am - 10:45am for kids 2 - 4 yrs
Wednesday, January 22nd, 3:30pm - 4:30pm for kids 4 - 6 yrs
Wednesday, January 22nd, 4:30pm - 5:30pm for kids 7 - 10 yrs
Thursday, January 23rd, 10:00am - 10:45am for kids 2 - 4 yrs
Saturday, January 25th, 2:00pm - 3:00pm for kids 4 - 6 yrs
Saturday, January 25th, 3:00pm - 4:00pm for kids 7 - 10 yrs
Saturday, January 25th, 4:00pm - 4:45pm for kids 2 - 4 yrs
Classes begin February 4th and run through May 8th, for 12 weeks.
Here's the link to our webpage with more detailed information:
http://www.karmakidsyoga.com/dance.html
Our new dance program will be at our Peace-In studio, located at 102 West 14th Street, the building next door to our Kids Yoga studio.


At Karma Kids Yoga studio children are encouraged to explore and discover their minds and bodies in a fun-filled way! This creative approach can be very helpful for children whose bodies are still developing. The use of animated poses and basic stretching exercises promotes strength, flexibility, coordination, and body awareness. Breathing and visualization techniques teach focus, relaxation, and self-control. Karma Kids Yoga offers classes for everyone in the family! Baby Yoga, Baby Pilates, Toddler Yoga, Kids Yoga, Teen Yoga, Family Yoga, Glow-in-the-Dark Yoga, CircusYoga, Free Storytime Yoga, Prenatal Yoga, Prenatal Pilates, Sunrise Yoga, Special Events, Birthday Parties and more! Come Play Yoga!
Come Play Yoga!
Yoga is a discipline that can lead kids on the path toward a calm and balanced mind, as well as help them build a strong and flexible body - tools they can use in their everyday lives.
At Karma Kids Yoga, we practice fun-filled yoga poses and breathing exercises to promote:
• Physical Strength and Flexibility
• Concentration, Focus and Attention
• Inner Strength and Body Awareness
• Confidence and Self-esteem
• Relaxation and Self-control
• A Feeling of Well-being and Respect for Others
• Love for One's Self, Inside and Out
In our fun environment, children play yoga by imitating animals and nature, and by using creative expression, games, music, art, and storytelling.