Day Camp at Whitby School
203-869-8464 x176
969 Lake Ave.
Greenwich, CT
whitbyschool.org/summer
Day Camp at Whitby School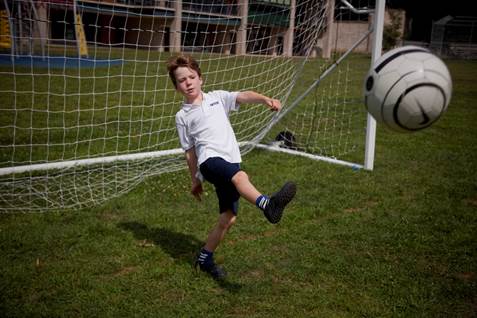 Customize your child's camp experience this summer to best suit academic and athletic interests! Choose from soccer, chess, LEGO Mindstorms, 3D Printing, tennis, animation and other activities led by local sporting and academic experts.
Whitby will offer half and full day co-ed camp options for students in Grades 1-6. Enroll your child(ren) in one or all five weeklong sessions, beginning June 27, July 5, 11, 18 and 25. Cost of camp is $285 for one week of half-day sessions, and $525 per week for the full day sessions.
Additionally, Whitby will continue to host its popular half-day Montessori Children's House camp. This program is open to children ages 18 months to 5 years, with two trained teachers and one teaching assistant per camp group. Costs are $1,350 for 3 weeks, $1,750 for 4 weeks and $2,150 for 5 weeks.
A guaranteed low instructor to camper ratio will maximize contact time and effective instruction. All camp activities will be held on Whitby's 25 acre secluded and secure backcountry campus, including numerous activities in the newly renovated Athletic Center.
Whitby is one of the few schools in the world accredited by both the International Baccalaureate (IB) and American Montessori Society (AMS), and continues to inspire a passion for learning all year long with its hands-on, interactive and innovative summer camp programs.
Register online at whitbyschool.org/summer
About Whitby School
At Whitby, each child's natural curiosity is encouraged, guided, and enriched by our inspired teachers in a supportive atmosphere that is conducive to their personal growth. The enriching environment that is a trademark of a Montessori education is complemented by the highly regarded and proven International Baccalaureate Program that helps build productive citizens of the world.
A Whitby education develops a skilled, confident and compassionate learner. Students benefit from a ratio of 1 teacher to every 5 students and a rigorous curriculum, all on a state-of-the-art campus equipped to support the most effective applications of technology. Uniquely, our students are not seen as having mastered the goals of the curriculum until they take action and apply them in their lives. Whitby's exceptional approach motivates children to acquire the intellectual, personal and social skills that will ultimately distinguish them from their peers. The result is students who learn, live and succeed.