Fairfield Country Day School
203-259-2723
2970 Bronson Road
Fairfield, CT
fairfieldcountryday.org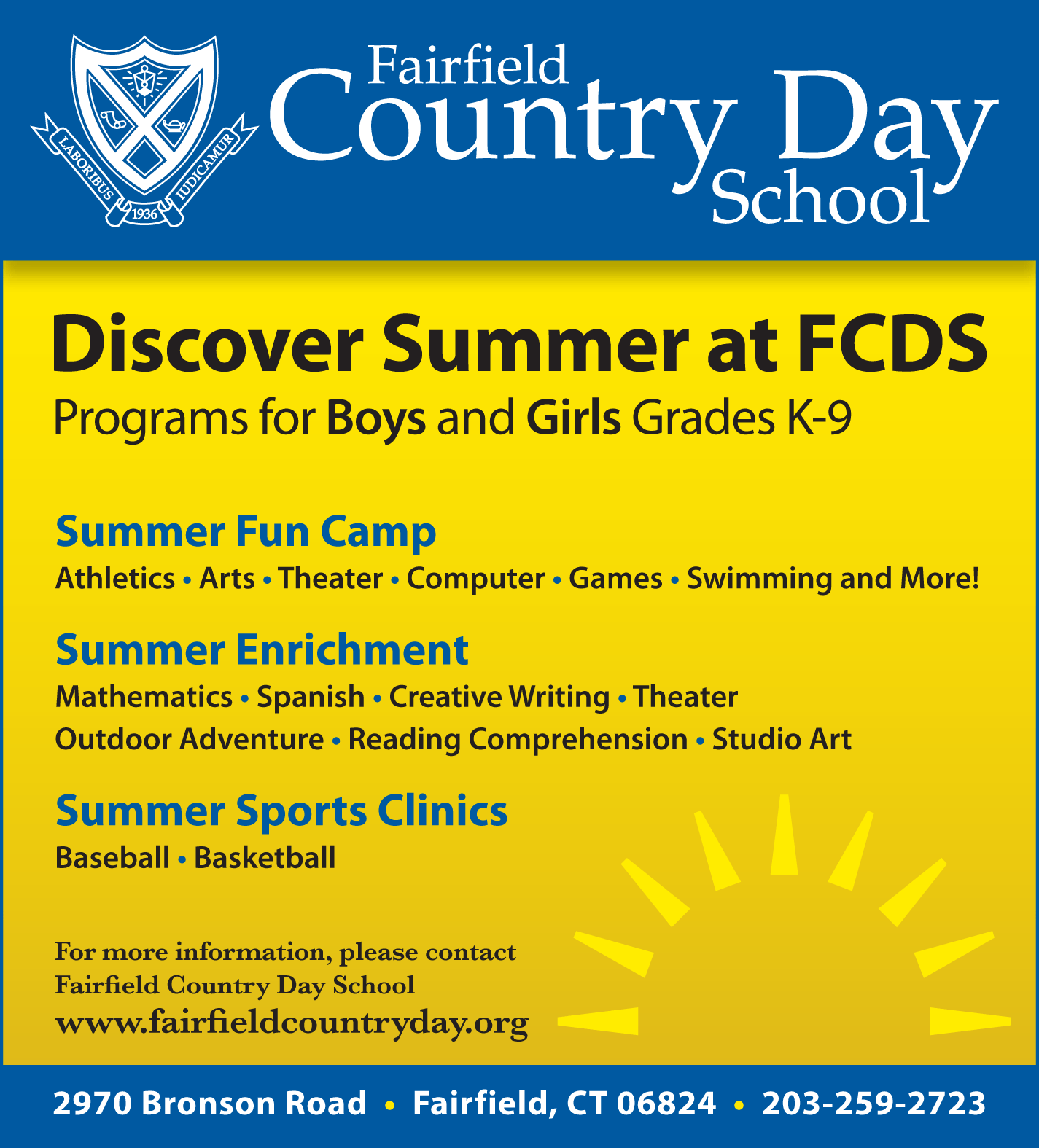 Lower School Open House - April 1st at 9:00 a.m.
RSVP to Richard Runkel, Director of Admission
203.259.2723 www.fairfieldcountryday.org
At Fairfield Country Day School, boys excel! An extraordinary sense of community, balanced by individual attention to each student, makes Fairfield Country Day an educational environment that fosters intellectual and personal success.
Our Pre-Kindergarten through Ninth Grade programs challenge students to meet their potential and prepare for life beyond our community. Curriculum is designed for mastery of traditional subjects while providing a range of progressive offerings. The School holds students to high academic standards and prepares them to be critical thinkers and problem solvers, while identifying and cultivating personal passions and academic interests.
Our vibrant learning environment recognizes the natural developmental growth of boys and their particular learning styles. Small class sizes allow teachers to gain in-depth understanding of each boy and tailor instruction to foster academic success. Teachers combine expertise with a commitment to enhancing the life of our students. Outside the classroom, they serve as coaches, advisors, and community service activity leaders.
Country Day is a nationally-recognized leader in the use of technology in education and offers students outstanding resources, including one-to-one laptop ownership in the Upper School, iPads for ninth graders, and dedicated Netbooks for the Lower School. Technology education and academic applications are integrated throughout the curriculum and the campus. We also offer age-appropriate and competitive athletics, academic and cultural exchanges, and renowned music ensembles.