Dental Care Kids
203-883-4426
1500 Summer St.
Stamford, CT
dentalcarekids.com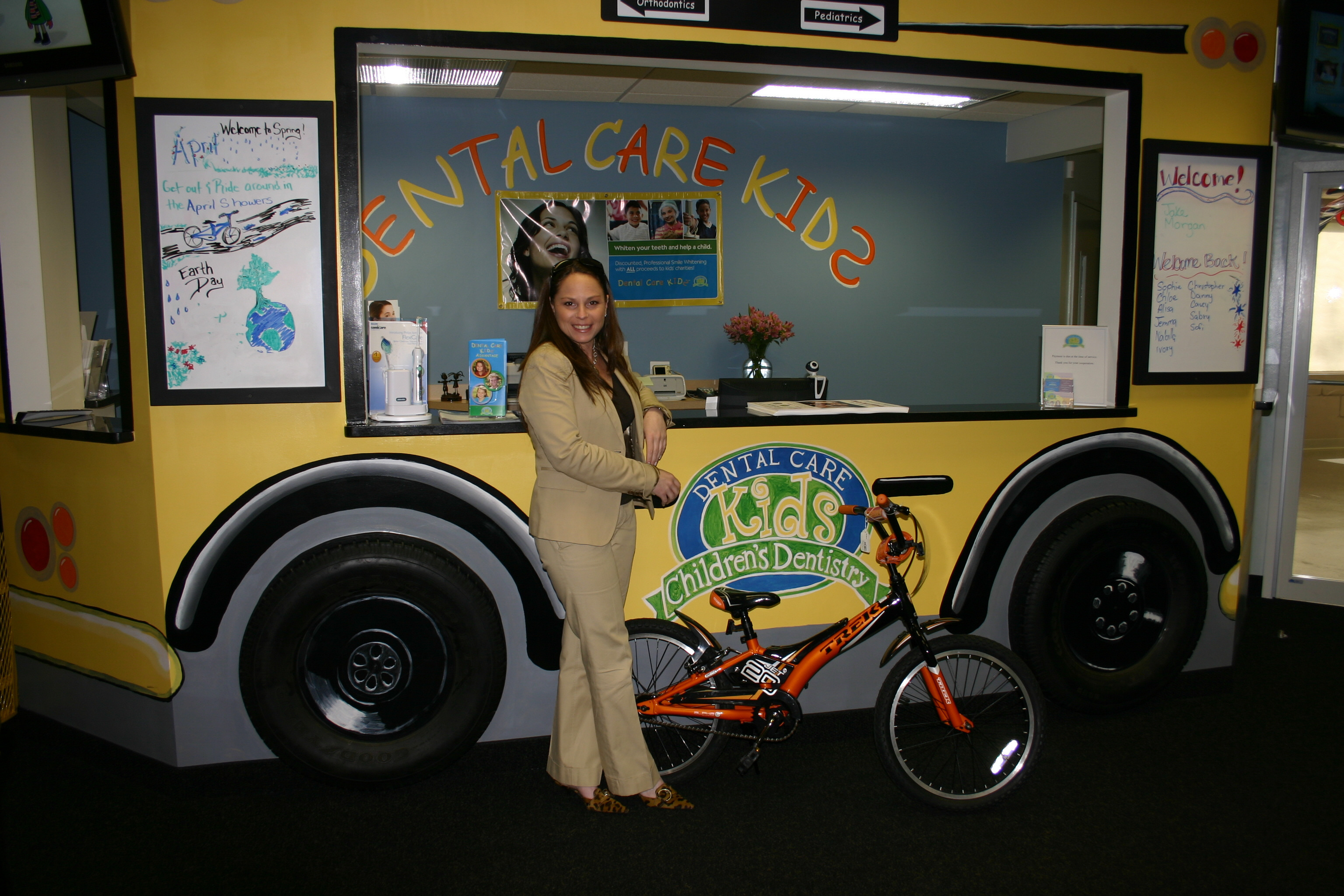 Dental Care Kids Pediatric Dentists and Orthodontists together is an office that can be best described as Dental Disneyland. State of the art equipment and materials, low dose digital x-rays, comfort aids, monthly games and contests to win a Nintendo Wii, a bicycle, ice skating parties or a trip to the Bronx Zoo along with a staff that loves kids! Just step inside and you will know you are in the right place. Our parents routinely say, "I wish I had a dentist like this when I was a kid!"
Providing specialized dentistry for children and adolescents in a "child-friendly" environment. As pediatric dentists, we focus on preventive care to help each child a healthy smile that will last a lifetime. Serving infants, children and teens in Stamford, Connecticut and the surrounding cities of Greenwich, New Canaan, Darien, CT. and nearby Westchester NY.
Pediatric & Orthodontic Specialists
Braces
Games, Toys, Prizes
Gentle Care For Kids of All Ages
Fun Environment
Check Ups, Cleaning, Fluoride
We accept HUSKY for Children's dental care
New Patient Welcome Exam & Cleaning $142
Includes evaluation of growth and development, fluoride
treatment, home care instructions, orthodontic screening,
plus toys and games to make the visit educational and FUN!
We at Dental Care Kids believe strongly that children are very precious. Our experienced staff of pediatric dentists, orthodontists and hygienists chose to make a career in pediatric dentistry out of a love for children and the desire to see their beautiful smiles every day.
Our office environment and practices are designed to make a trip to the dentist as comfortable and enjoyable as possible. A child with a positive impression of visits to the dental office is much more likely to receive the care he or she needs to maintain good dental health. At Dental Care Kids, we are building the foundation for a lifetime of healthy teeth.
In addition to our highly skilled staff of Pediatric specialists and our kid-friendly environment, Dental Care Kids employs the latest technology to provide the highest possible standard of care.
Low-Dose Digital X-rays are much safer for your child than traditional X-rays, emitting up to 75% less radiation. There's no sacrifice in effectiveness, in fact the digital X-rays have the advantage of brightness and contrast manipulation, allowing our dentists to see your child's teeth down to the finest detail.
Every parent hopes that their child will go through life without having many of the problems that they suffered with. That certainly includes cavities and unpleasant associations with the dentist. Call to make your appointment today to see why one little girl asked, "Mommy, is this really a dentist? It's amazing!"