Dancesource (The)
718-997-1278
98-11 Queens Blvd. (at 65th Ave.)
Rego Park/Forest Hills, NY
dancesource.net
| | |
| --- | --- |
| "Two" and Mommy... during Sunday Morning Combo class. | Cassiah and Stacey with Lollipops that Miss Jenna gave out last Saturday. |
Our Fall technique classes are in full swing, and our professional staff of teachers are back to offer you some great classes. From High Left to Right, Angelica Wilson, Noel Rodriguez, Caitlin Milizia (we miss you!), Danita Shaheen, Helper Deshawn, Shalini Kumar (thanks, Shalini!), Katie Oliver, Jenna Kantor, and Vaishali Chadhuri.
HI Dancers and Families of The Dancesource!
Yes, it's September, and it's back to school for many of you.... and it's also time to come register for your dance classes at The Dancesource! We held registration on Labor Day, and we want to say thank you to the families who came in and registered that day....

But now it's time for the rest of you to come back to class (we began today, Tuesday Sept 8th).... Most of the classes will remain the same date and time, but there are a couple of things that have changed. So please review the schedule on www.dancesource.net, and be sure you identify your class, day and time.

We have the DVD's of the 2015 Dance Recital, and photos are in. We are asking $15 for DVDs, and photos are $3 each, or 2 for $5. Please come pick up your selection.

We certainly hope to see you back at The Dancesource Soon! If you are not returning to us this coming year, please let us know. If you like what we are doing, then we'll appreciate it if you pass that information onto your friends, and refer them to The Dancesource. Please call with any questions or needs.

Thank you, and see you soon!
Did you know that the Ballet/Tap/Gymnastics class for 3,4,5 year olds has moved to Thursday 6:30PM. That time slot became the winning time, so we have moved the weekday class to Thursday 6:30PM.

And did you know that we now offer Private ballroom classes for Quincinera, Bat/Bar Mitzvahs, Sweet 16, Wedding Dances, and other specialty dances? We are also open on Sunday afternoon for birthday parties. Contact us for more information.

If you have been a former dancer at The Dancesource, and wasn't happy with the first class you took, then please consider a different class. We'll even give you a second free trial class if this happened to you. And if you have decided to move on, but were happy with our classes, then please be sure to pass the word to your friends in the neighborhood, to let them know about The Dancesource. It's our intention to do right by our dancers and customers, and we really do need you back and soon! If you're not returning this year, please let us know if you'll be back in the summer, or this coming Fall 2015.

We're always open to constructive feedback. If we need to know something to make your experience at The Dancesource better, then please send us an email. I promise we'll read it, and listen to what you have to say. We're always trying to improve and make your dance classes The Dancesource your best experience ever.

Come visit in the Dancesource office and be sure that your payments are current and up to date. We will thank you for that.

We're only 4 months away from performance, so please be sure you get to all of your dance classes on time, and practice at home. We are very excited to see when you have learned your routines!

Keep smiling, and remember to point your feet! See you in dance class soon.
---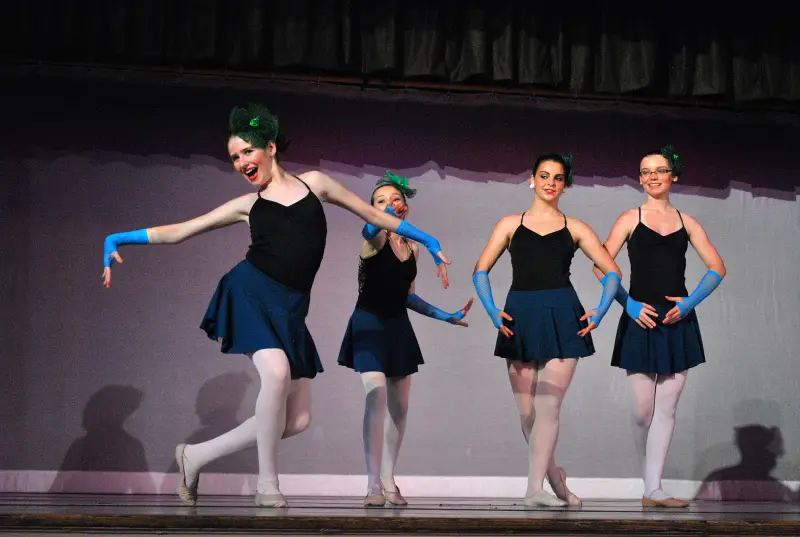 | | |
| --- | --- |
| | |
Did you know that The DanceSource is now on Facebook, Google+, Youtube, Instagram, and have you seen our new website at www.dancesource.net? Please visit our online locations, and let us know if you like what we are doing.

Dianna Petty
The DanceSource
98-11 Queens Blvd. at 65th Ave
Rego Park, NY 11374
718-997-1278
www.dancesource.net
info@dancesource.net