Jamaica Center for Arts & Learning
718-658-7400
161-04 Jamaica Ave.
Jamaica
jcal.org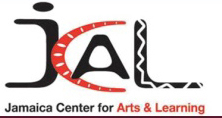 AN INTRODUCTION
For over four decades, the Jamaica Center for Arts & Learning (JCAL) has served as an arts oasis in a section of New York City where cultural opportunities are extremely limited. Created in 1972 as part of an effort to revitalize Jamaica, JCAL has earned a reputation for inspiring youth to take an interest in the arts, showcasing the talents of up and coming local artists and performers, and creating dynamic multi-cultural programs and workshops that have been embraced by the community. Each year, tens of thousands of visitors of all ages, backgrounds, and skill sets pass through its doors to attend classes and workshops, view art exhibitions, and attend performances. Recipient of some of the most prestigious art awards and recognitions, JCAL is now entering a new phase of its evolution where it will expand its programs both at its newly completed arts center and at its newly renovated headquarters space.
A member of New York City's Cultural Institutions Group, JCAL has achieved many successes over the course of its history. It has exhibited such master artists as Romare Bearden, Isamu Noguchi, and Elizabeth Catlett, and provided residencies to such noted artists as Lorenzo Pace and Lorna Simpson who were on their way to international acclaim. It has also presented such legendary performers such as Wynton Marsalis, Eartha Kitt, Dizzy Gillespie, Big Nick Nicholas, and the Boys Choir of Harlem. And it has pioneered a variety of cutting edge youth oriented arts programs that have captured the public imagination. From our weekend arts workshops and after-school and summer programs to our Community Arts Partnership with Cooper Union, since its inception JCAL has been committed to providing a creative and nurturing environment to the at risk youth in our community. Early in its history, the Center's pioneering alliance with nearby schools initiated one of the first arts-in-education programs in the country and helped establish nationwide the educational viability of collaborations between schools and community-based organizations.
Adding immensely to JCAL's appeal are its two buildings that house some of the most dramatic art spaces in New York City. The 45,000 square foot headquarters building recently underwent a $10 million renovation courtesy of the City of New York and features a stunning array of art galleries, dance spaces, music studios, visual arts classrooms as well as a visitor's center. It also boasts a 99 seat proscenium theater which features a regular line-up of artists and performers as well as student presentations. Located three blocks away on Jamaica Avenue is the Jamaica Performing Arts Center (JPAC) which was converted from a Dutch church at a cost of over $22 million (also subsidized by the City). The building itself is an architectural gem, featuring seating for 400, an oversized stage, state-of-the-art sound and lighting systems, rehearsal spaces, and a magnificent reception area with inlaid hardwood floors. Enhancing the concert going experience are original architectural details including stained glass windows that cast an almost magical glow on the performers. The City, which entrusted the management of the facility to JCAL, envisions that JPAC will become one of the tri-state area's premier music, dance, and theater venues over the next five years and will play a key role in the continuing revitalization of the Jamaica area.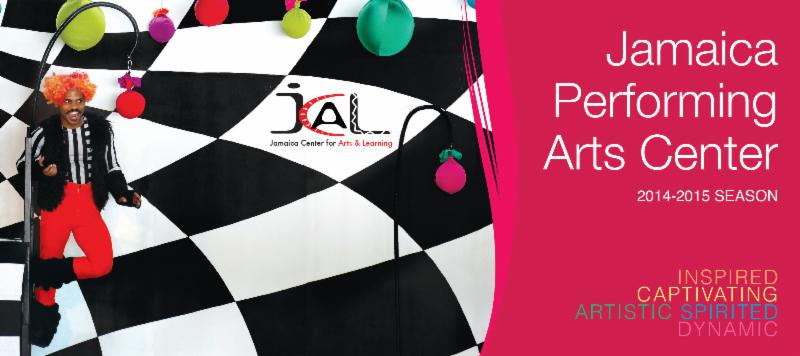 AUDIENCE SERVED
JCAL, the only multidisciplinary arts organization in Southeast Queens, serves a population of 920,000 who are considered to be among the most ethnically diverse in the nation. The area is home to large numbers of African-, Caribbean-, Latin- and Asian-Americans, as well as a growing community of recent immigrants from countries such as Trinidad and Tobago, Haiti, Guyana, the Dominican Republic, Nigeria and the Philippines. Although most of its constituents live within a ten mile radius, people from all over the metropolitan area travel to JCAL.
By the same token, the Jamaica community presents unique challenges given its large number of residents who are on the lower end of the income spectrum. Approximately 55% of households are considered to have low to moderate incomes and 35% receive governmental income support. Furthermore, the area has been designated by HUD as having one of the largest numbers of at-risk youth in the country. Accordingly, JCAL has attempted to keep program registration and ticket prices as low as possible and, whenever feasible, to waive fees altogether.
To make sure our services are available and affordable to families who need them the most, we look for your financial support of $20,000 to subsidize the partial cost of 8,000 school kids to visit Jamaica Performing Arts Center for a world-class culture and performing arts experience, and $10,000 to support two exhibits: INSITU: Women Artists in Place and ART/NATURE/LIFE: Wearable Art.
ASSEMBLY PROGRAM

Since its founding, the Jamaica Center for Arts & Learning has been committed to offering dynamic educational opportunities for the people of Southeast Queens. In particular, JCAL has unmatched experience using arts education programs to reach the at-risk youth in our community. JCAL's comprehensive array of in-school, after-school, and summer arts programs that supplement academic learning and provide young people with opportunities to explore and refine their artistic talents; increase their cultural understanding; and build academic, critical thinking, interpersonal, and cognitive skills. From the autistic boy who found his voice and gained a lead role in the production of Othello, to the young lady who developed her portfolio after-school and was admitted to the School of Visual Arts, to the young man who just felt he had found a home, JCAL has impacted the lives of countless young people.
Since the Jamaica Performing Arts Center came under our management, JCAL has developed a connection to the public, attracting large audiences from a broad swath of the City's ethnic communities. Over 3,000 people attended performances each year that celebrated eastern Queens' rich cultural diversity. With its School Assembly Program, JCAL expands its focus and offers to school children and educators. This carefully selected assembly performances series will serve additional 6,000 school children from the Southeast Queens and beyond. Program ranges from dance, music, theater, spoken word, history content, and more are designed to support the NYS Common Core Standard and Bluprint Benchmark.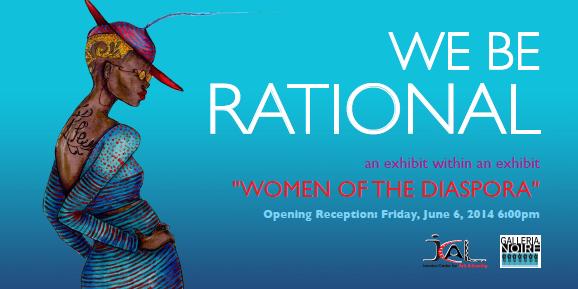 VISUAL ARTS EXHIBIT

INSITU: Women Artists in Place
Program Description: In celebration of Women's History Month 2015, the Miller Gallery at The
Jamaica Center for Arts and Learning will present an exhibition featuring 12-15 women artists whom represent the breadth and depth of diversity in the visual. Working artists, emerging to established who live and/or work in the New York tri-state area, will be invited to submit work that speaks to engagement with the multifaceted definition of a "woman's place" broadly interpreted to include areas such as identity formation or specific art-making materials and methods.
ART/NATURE/LIFE: Wearable Art
Program Description: Inspired by nature, craft master Erh-Ping Tsai invented the millefiori ceramic technique which perfectly blended colorful ceramic in mosaic layout vividly recreate the natural creatures for life. Mr. Tsai uses his metal smith and intricate glass beading skills, he extends the distinctiveness of his insect creatures to a higher level. His creations are both whimsical and humorous and truly combination of artistry, beauty, and creativity. US-based jewelry and ceramic artist, Erh-Ping Tsai has been named The American Outstanding Craft Artist. He has won a number of primary awards and more than a dozen craft art awards in United States. His ceramic creations are now exhibited and sold in many prestigious museums and art galleries, such as the American Museum of Natural History in New York, the Philadelphia Museum of Art, CMP, PISMO, Mark Millikan Art Gallery and Pavo Real Art Gallery.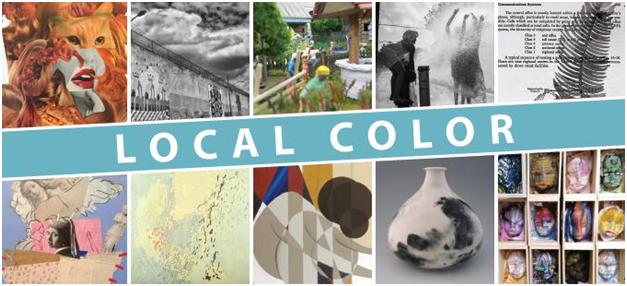 CONCLUSION
For over four decades, the Jamaica Center for Arts & Learning has been offering arts programming to the people of Southeast Queens. The importance of JCAL to Jamaica and the surrounding communities in eastern Queens cannot be overstated. The Center provides cultural enrichment to thousands of residents each year in an area where hands-on workshops, art exhibitions, and dance, music, and theatrical performances are few and far between. It provides community artists and performers with a venue in which to nurture their skills, showcase their work, and establish themselves in an ultra competitive marketplace. It also provides a much needed boost to a particularly hard hit local economy by attracting art patrons and concert goers from all over the tri-state area who, during their visits to JCAL, patronize local stores and restaurants, and discover a vibrant community on the upswing.
Your financial support will empower this established organization to continuing the quality cultural program offerings to the community.