YMCA of Long Island
855-2YMCALI

www.ymcali.org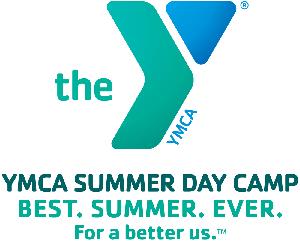 YMCA SUMMER DAY CAMP
For children ages 3-15

YMCA East Hampton RECenter East Hampton, NY
YMCA at Glen Cove Glen Cove, NY
Brookhaven Roe YMCA Holtsville, NY
Great South Bay YMCA Bay Shore, NY
Huntington YMCA Huntington, NY
Patchogue Family YMCA Patchogue, NY

855-2YMCALI

Want to give your child the BEST. SUMMER. EVER!? Registration is going on NOW!

YMCA SUMMER DAY CAMP offers children positive developmental experiences and encourages them to forge bonds, building confidence through skill-building activities suited to their age. Children experience a sense of achievement through opportunities in the outdoors and are welcomed to a physically and emotionally safe and stimulating environment.

Summer Day campers are able to explore creativity, teamwork and leadership in a wide range of physically active programs that influence lifelong healthy living. Summer Day Camp is more vital than ever, with an increased emphasis on child safety, summer learning traditions, personal values and social skills.

Each of our Y's offer a variety of camps for a robust and fun-filled summer day program including Kiddie, Youth, Teen, Performing Arts, Specialty Camps and Counselor-in-Training (CIT)! We have flexible session options for busy families.

Please check your local Y for specific offerings, pricing and transportation. You can also view a camp brochure with full program descriptions here.

2016 CAMP SESSIONS
Session 1: June 27 – July 15
Session 2: July 18 – August 5
Session 3: August 8 – August 26
Session 4: Limited Availability. Please check your local branch

KIDDIE CAMP
Introduce your child to our YMCA Summer Camp with unique experiences that enhance both physical and emotional growth. Your child will enjoy many activities, including swim lessons, arts & crafts, kid fitness, dance, science, outdoor play and more! All indoor activities are held in the comfort of air-conditioned facilities. Children are grouped according to grade. All children must be toilet trained.
YOUTH CAMP
Your child will participate in traditional camp activities, life skills programming, and outside entertainment. Campers are organized by grade. Activities include sports, swimming, games, arts & crafts, singing, dance, martial arts, science, nature, theater, special events, field trips, and so much more!

JUNIOR TRAVEL CAMP / TOO COOL FOR CAMP
This camp program is designed for the camper who wants to participate in camp activities but also travel on various field trips one or two times a week including amusement parks, sporting events, beaches and more! Exceptional activities and a commitment to the true spirit of summer camp will stimulate the natural progression of your older campers.

TEEN TRAVEL CAMP
Teen Travel Camp is a great choice to experience the feeling of freedom while being well supervised by trusted & mature staff. It's a great opportunity for your camper to enjoy some adventures as we leave the campgrounds for fun and exciting trips. Activities include sports, team building, leadership training, swimming and a variety of workshops to keep your teen interested.

PERFORMING ARTS CAMP
Be a star in our Performing Arts Program! Campers of all levels will learn and experience various aspects of musical theater. We offer professional quality instruction in acting, dance, vocal coaching, stage design, stage skills and choreography. Campers will work towards a special performance help for the camp and families each session.
SPORTS CAMP
Sports Camp is designed to keep campers active, learning and playing a wide variety of sports and games in a fun and safe environment. Our staff will teach the fundamentals of the sport while promoting self-confidence and self-esteem. Your camper will also enjoy other traditional camp activities and even embark on a field trip per session.
COUNSELOR IN TRAINING (CIT)
The CIT program combines the fun of camp with leadership and on-the-job training skills. It is an exceptional opportunity for young adults to develop their leadership skills. The CIT'S will assist counselors with camp groups.

SPECIALTY CAMPS
Please contact your local Y to learn more about our Specialty Camps including Basketball Camp, Soccer Camp, Strength, Speed & Stamina Camp, World of Sports Camp, Waterfront Camp, Preschool Specialty Camps, and our Special Needs Inclusion Program.