If Moms Ruled the World
View More Blogs...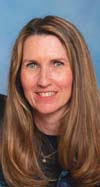 About the Author: Lori Barrett ia a mother of two, social worker,parenting consultant and Founder of Thinkertots Franchise Company. Her blog is about what is good for kids and how current trends in popular culture affect children.


---
Let's Stand Up For Our Children

Why the Roman Polansky Apologists Are Dead Wrong

Roman Polansky was arrested recently on a 30-year-old rape charge. Shortly thereafter, the Hollywood elite came out in defense of him, stating that "he has suffered enough" and "it's been 30 years, let it go" and "the victim has forgiven him" We have Whoopi Golderg on "The View" saying that it wasn't "rape, rape".

Have you read the details of what this guy did? It is sickening. This is just another example of how children are offered fewer protections in the law than adults when they should actually have more. Here is why the apologists are wrong:

A 13 year old cannot consent to sex.

Polansky premeditated the whole thing. He knew how old she was. He lured her in, drugged her, did unspeakable things to her, then discarded her. This is exactly the way pedophiles behave. This was not an overwhelming impulse that he succumbed to; it was not that he gave in to the seduction by a teenager. He had numerous opportunities to stop what he was doing. She said NO. He didn't stop. He wanted what he wanted and like all pedophiles proceeded in the most heinous and selfish manner. This is a rape, not some lesser crime. Furthermore, this would still be a rape even if the victim were an adult.

He fled. This is why the case is 30 years old. Do we reward people for fleeing?

If the victim "has forgiven him" that says a lot about her but nothing about him. Justice still has not been served. Very often, crime victims, especially when they are children, do not want the perpetrator punished. That should not have bearing on justice being served.

Wouldn't it have been nice if the Hollywood folks were lining up to defend the rights of this child and all children?

Shame on them.

Posted on Tuesday, October 20, 2009 @ 07:56 AM | 1 reply View/Post Feedback
---
Jon and Kate Plus Eight Equals Bad Parenting



The cable reality show, "Jon and Kate Plus Eight" is a show about a married couple that has eight children. It's become increasingly popular and the show's stars, "Jon and Kate" are tabloid celebrities. The media attention has been heightened due to the very public split of the now famous pair.
I have watched several episodes and I also know many people who watch religiously, even setting their DVR to tape every episode. I can understand how people find this entertaining, but if you are looking at it from the children's point of view, there is no good that come out of this for them.
I can understand how the monetary rewards of being part of this TV show seduced Jon and Kate. Heck, they have eight college educations to pay for down the road. However, there were many other ways they could have capitalized on their brood without doing a show which films their everyday life. She could have written a book, done some commercials or agreed to endorsement deals for kids' products. I can't imagine that any of these would have any long-term negative impact on the kids.
So how can this show hurt the kids? I can't say for sure that it would, but you can see that the potential is there and as a parent one should say NO right there! The potential for harm lies in the daily disruption of their normal lives, having strangers in their house all the time, the act of posing for the camera, and the changes that have taken place in the parents as fame ensued (this one worst of all). The parents broke up and now these kids will grow up children of divorce and all the struggles involved with that.
No fun for the kids at all here.
Posted on Friday, September 18, 2009 @ 10:29 AM | 2 replies View/Post Feedback
---
Staying Sane...while raising a toddler!
It can be overwhelming to have small kids at home. Moms need to find ways to make their daily life with kids easier and make themselves feel better too. Here are some ideas to get you started:
Don't Sweat the Small Stuff. Moms, if there is one mantra you should say in your head twenty times a day, it is this! Most moms who are stable and grounded do not have spotless homes. So what if there are piles of laundry around and a ring in the bathtub. Nurturing your little one's growing mind is much more important. Focus on what a great job you are doing as a mom and stop thinking that you will EVER get all the work done. The sooner you accept this, the happier you will be!
Prioritize. Make a short list of the three things that are most important to tackle at home. Then narrow it down to one and start to work on it. Forget the others. Moms often feel like failures because they have one big list of "things I haven't done yet" in their heads.
Get Organized. If you weren't lucky enough to be born with good organizational skills, try some of these quick fixes. Buy a family organizational wall calendar that has slots for work, social and toddler-related activities on each date. Buy big plastic bins in fun colors. They stack easily and can hide an abundance of stuff, both your junk and your child's. If your home looks less cluttered, you feel less cluttered on the inside, which is invaluable for your spirit and for keeping your stress levels in check.
Child's Room. If you are like most moms of 2-year-olds, you have allowed a lot of excess toys, stuffed animals and other playthings to accumulate in your child's room. You could probably get rid of half of it without him missing any of it (Of course, you never let them see you do this, because they would suddenly become very attached to anything you want to remove!) Remember, children with 5 toys are just as happy as those with 100 toys! They don't need all that stuff.
Ask for Help. Moms are known for multitasking. We are also known for suffering in silence. If there is help available to you-TAKE IT!!! Tomorrow is a new day. Start with just one of the above ideas and you will be feeling empowered by lunchtime!!
Posted on Monday, August 10, 2009 @ 11:38 AM | 3 replies View/Post Feedback
---
In The Best Interest of The Child




The world is watching as the fallout from Michael Jackson?s death continues. Still to be resolved is the issue of custody of his 3 children ages 7, 11 and 12. With no legal wife and the bizarre surrogate nature of their birth, this raises some very interesting questions about who would make the best parent for these children.

We often hear legal beagles say that the judge will determine what is in the best interest of the child. The answer to this should be viewed much differently if talking about an infant than when you are talking about preteen children. In the case of a newborn I can understand that the courts look primarily at "parental rights" and who has the legal right to the child. When the children are older, the courts should look first at what is in the best interest of child and the "parental rights" should be secondary. As much as we hear that the courts are supposed to do this, I don't think they really do. They make the assumption that a "blood" relative is better, which may or may not be true.

In the case of the Jackson children, we have a 79-year-old grandmother who may have had little interaction with these children before now. Attached to that we have the issue of Joe Jackson and what access he would have to the kids if grandmother is granted custody. No one thinks his involvement would be a plus. Then there is Debbie Rowe, who gave birth to them, then gave them away and who seems pretty weird. Also in the picture is the full time nanny who has been with the children every day since their birth. We will probably see others come out to make a claim given the money involved.

Without knowing any more than what is reported about the children's relationship with these various players, I would probably vote for the nanny. It is very likely that this person is the children's "psychological mother" which is a bond that will last a lifetime. Furthermore, a sudden removal of one's "psychological mother" is beyond traumatic for children. Considering that they just suddenly lost their father, losing the nanny too could be shattering to their development. I doubt that she will be given much consideration in this custody fight, but if the judge really cares about their mental health, he should definitely take her into consideration as a real viable option for custody.




Posted on Monday, July 27, 2009 @ 10:49 AM | 1 reply View/Post Feedback
---
Lessons Learned From Michael Jackson
The untimely death of Michael Jackson at the age of 50 raises many questions about his lifestyle. For me, it also raises the question of how this adorable, poised, super-talented boy grew up to be such a tormented soul, and how his life story tells us about what children really need to grow up to be healthy adults. In a nutshell, I think the lessons are:


1. You can?t become a well-adjusted adult without being a child first.
2. Normal is better than famous.
3. The older you are when you become famous, the better your chances.
4. If you should become rich and famous, don?t hang out with other famous people.
5. Don?t live in a place called ?Neverland?. Live in a relatively modest house with just your family( no "handlers") and maybe a dog(no chimps).
6. Parents should be hugely cautioned about encouraging their kids to become child stars. It?s just too risky.
7. Children need their parents to provide limits and to just say NO to things that may be damaging in the long run
8. Children need to know they are loved for their true selves.

While it is easy for parents to think it would be great if their child became a star, the reality of what this is really like for a child is not so pretty. Many, many child stars died young or ended up in all sorts of trouble. I don?t think it is performing itself that is damaging; it is the culture that surrounds it that screws kids up. The child is treated differently because he is an "asset", and kids should not be burdened with that. It is not easy for adults to deal with fame and fortune, but a child certainly does not have the necessary defense mechanisms to cope.

Child stars probably wonder if they would still be loved if they were a plain old kid. I saw Michael interviewed in recent years where he states that he feels more comfortable with kids because they are the only ones who will tell him the truth. Childhood is a time where you ?practice? the social and emotional skills you will need to succeed in the adult world. Since Michael became such a big star so young, he never finished his practice sessions and in a sense he never ?graduated? to adulthood. He was frozen at age 10, which is interesting because that seems to be the age group of the kids that he always invited to his house. My gut feeling is that Michael Jackson was not a pedophile. I think he hung around kids not so he could molest them, but because he really saw them as his peers.

Parents are there to shelter the child from the harsh realities of the adult world, while at the same time preparing them for that world. I don?t think that the people around Michael Jackson were able to do this. It is hard to do. Even a well-meaning loving parent can get caught in the trap that kind of fame culture brings to bear.

I bet Michael Jackson would have traded it all in for a chance to be normal. A very, very sad ending? even though he had accomplished so much, he had experienced so little of the best things in life.


Posted on Tuesday, July 07, 2009 @ 10:45 AM | 1 reply View/Post Feedback
---
Teaching Kids to Cheat
   So this week brings news that yet another Major League home run hitter failed a steroid drug test during his hey day. Great. This whole steroid controversy is starting to really bug me, primarily because of what it is teaching our youth. 
   I don't care how you slice it, using steroids to improve your game is CHEATING. It is no different than using crib notes on your Math Regents Exam. Some try to make excuses for it such as "How can you blame them when the stakes are so high, when there is so much money to be made." I say hogwash to that. It still is the same as cheating on your math test. A teen being motivated to cheat because he doesn't want to go to summer school is just as real as a ball player wanting to make 10 million instead of 2 million a year.
   Others say, "Who does it hurt? If a guy wants to put that stuff in his body it is his decision." Well, it does hurt other people. What about the players who don't take drugs and try to make it on their own talent and hard work? They are hurt when they get passed over every step of the way to make room for these drugged up fools. The young fans are hurt too, when they have to somehow understand that their heroes, the guys whose posters hang in their rooms are really just cheaters.  
   Another good one is, "That is what the fans want. They want to see the homeruns!" Does anybody think that the fans are any more loyal now or any more willing to come to games than back in the pre-steroid days? 
   It is disturbing to me that the players, the managers, the Commissioners, the players' unions all conspire to tacitly allow this to go on. The message to our youth gets through loud and clear. This is the message,  " Lots of players take steroids. You really need to if you want to be competitive these days. The fans don't really care, they just want you to hit. And if you get caught, what is the worst they are going to do? Suspend you for some games. Look at how much money Manny Ramirez, A-Rod, Sammy Sosa, and Roger Clemens have made in their careers. It's worth it. 
   As parents, we are the only ones that are talking to our kids about respect for the game, and respect for themselves and their teammates. I really wonder if it will be enough.
Posted on Tuesday, July 07, 2009 @ 10:47 AM | 0 replies Start the Discussion
---
Is Your Child a Democrat or a Republican?
   During the time of our recent presidential election, people were talking everywhere you went about politics. Apparently, teachers were talking to their class about it too. I have one child in elementary school and one in middle school. Both came home and reported that the class took a "Vote" for President of the United States and that the class wanted "OBAMA". They proceed to tell me the vote count etc. What I found interesting is that the vote count always correlated with the current polling of registered voters. I conclude that the kids vote for whom their parents say they are voting for, which doesn't seem too surprising. After some thought, I found this disconcerting.  I think it is much more beneficial for kids to learn HOW to think than to learn WHAT to think, since the latter usually means  "somebody else's viewpoint".
    If you stop and think about this, it is very, very difficult to explain to a 9 year old, what the differences between Barack Obama and John McCain are without your own biases coming through. (I tried it, and it is very hard! And the stronger you feel about something, the harder it is!) However, it is well worth the effort. We all think that our political views are the right ones and hope our children will be smart enough to believe the same things. But they really don't learn anything by us telling them what and who to believe in. I came up with these tips for talking to kids, even young kids, about politics:
No matter what our views, children have a right to independent thought processes; so try not to frame thing in Republican or Democrat terms (This would do us a lot of good too!)
Tell them that you want them to come to their own decisions and thoughts about what is best for our communities.
Focus on how they are thinking instead of the conclusions they are making. Ask follow up questions for them to think about. Get them engaged in THINKING. And TALKING about current events.
If they ask you whom you are voting for, tell them why, but also say that some very smart and good people are voting for the other guy (Do this even if it kills you).
Let them tell you that you are wrong, but make them support it with good facts and arguments.
Once you start doing this, it will become very clear that you are helping to develop a brilliant young mind!
Posted on Monday, June 08, 2009 @ 10:10 PM | 0 replies Start the Discussion
---
Kids Can Learn from American Idol
     I have fond memories of watching television programs with my family as a child. We laughed, shed tears, and cheered for our heroes. Those were cherished times, and valuable because of the things we learned and shared together. Unfortunately, opportunities to bring the whole family together for "TV time" are much harder to find today.
That's why I enjoy American Idol. While some may quibble about the sarcasm and mean-spirited comments of the judges, particularly Simon Cowell, it truly is a show enjoyed by people of all ages. In fact, I believe American Idol can be a good teaching tool for parents when it comes to imparting some important life lessons to their children. Here are some that I found very helpful to jumpstart conversations with kids:
Hard Work Pays ? While many people are born with natural talents like singing, that talent will only get you so far in life. However, through hours of practice, a good singer can often become a great one. Often, contestants on American Idol were rejected in previous years. All have indicated that their hard work had paid off in helping them make it through "to Hollywood" this year
Be Adaptable ? Singers on American Idol who are standouts in one musical genre often have trouble performing in styles outside of their comfort zone. The demands of the competition, much like life, favor individuals who can adapt to the situation at hand. While you may prefer one specific style, one activity or one skill over others, it pays to be able to do a competent job in many areas without losing focus on that in which you excel.
Be Well-Rounded - Yes, American Idol is a singing competition. However, contestants who are good dancers, display a sense of humor or simply stand out because they speak very well during their interviews, have had an edge because they display a greater range of talents and skills. The reality is that the best singer doesn't always win. In life, and on American Idol, it is one's entire presentation that counts.
Be a Team Player ? Over the years, many American Idol contestants who seemed to be among the best singers in their auditions failed miserably during the group performances in Hollywood. The ability to work cooperatively with others, even during a competition like American Idol, is a positive attribute that will translate well to other aspects of life.
Be a Gracious Winner-- From swaggering end zone dances in football to chest thumping and grandstanding by winners of other events, what ever happened to being humble and respectful to fellow competitors? The reality is that no one wins all of the time, so it pays to behave in a responsible manner during the times when we come out on top.
And a Good Loser-- It can be incredibly difficult to teach children how to handle their disappointment, sorrow, even anger when faced with being on the losing side. The competitive drive that often leads to victory can betray the best of us in defeat. However, the ability to cope with life's inevitable losses is an equally important statement about growing up.
Take Constructive Criticism ? I have never been sure that American Idol contestants really understand when Randy Jackson tells them their performances are "pitchy." At least when Simon Cowell says they sound like a bad karaoke performer, his message is pretty clear. Comments that provide constructive criticism, whether you are an American Idol contestant or not, can be important and valuable in reaching your full potential. Learning how to acknowledge and make constructive use of another person's perspective demonstrates a willingness to improve. While the unconditional love and praise of parents can instill confidence in their children, sometimes the world is less inclined to be so supportive. No one is perfect, and we all can grow by taking criticism in a positive way.
Posted on Friday, May 29, 2009 @ 12:05 PM | 0 replies Start the Discussion
---
The Me Generation
   Jean Twenge and W. Keith Campbell just released their excellent book The Narcissism Epidemic, which concludes that this is the most narcissistic generation ever and points the finger at today's parents. I am delighted that this book has been written and that this subject is starting to get some play. I have been screaming about this trend for years and am worried sick that we are raising kids unable to cope with the vicissitudes of life. An assortment of attitudes and behaviors that exemplify this trend include:


1. Everyone gets a trophy. Excellence can't be singled out for fear that the other kids feelings will be hurt.


2. Parents suing school districts if their child fails or gets suspended.


3. Kids under age five getting expensive electronic game systems (replaced, of course, as soon as an upgrade becomes available).


4. Kids being over scheduled with activities because parents want to make sure they don't miss anything. The kids themselves don't even know what they really enjoy anymore!


5. Birthday parties costing hundreds if not thousands of dollars. (What happened to having a few close friends over your house and playing hot potato?)


6. A fully paid 4-year college tuition to a good school plus room and board is considered a right, not a privilege.


7. Always letting the child win in competitive games.


8. General lack of discipline?parents are afraid to discipline their kids.


9. Kids getting toys they want right away. Kids today never get the sense of what it means to really wish for something and wait (sometimes years) to finally get it.


10. Parents telling coaches how to coach and teachers how to teach. Notion here is that it is always someone else's fault if a child isn't succeeding.


11. Parents think it is their job to prevent their kids from being BORED. When did boredom get such a bad rap? Last I checked, lots of great things start with being bored (See Dr. Seuss Cat in the Hat!) This rushing in to "cure" their kids boredom leads to a culture of addiction to "new" "better" "faster" and "bigger".


12. General lack of focus on social skills, etiquette and respect for adults.


    I could keep going of course. So why is this all so bad for kids? The biggest problem I have with this is that it prevents children from learning how to deal with real life. If they are never allowed to feel frustration, or boredom, or the pain of losing a game, how can they develop skills to cope with it? They can't and won't. Second problem is that they never learn to value anything. They never have to wait a long time to get something they want, so when they get it, it is not really big deal. Next, is that they don't learn how to make their own way in life. They expect the world to conform to their needs, and if the world does not conform, then certainly Mom or Dad will fix it for them. I fear this will produce a generation of lazy children totally lacking in self-motivation and creativity.
   I applaud the authors who have the guts to point out where we are going wrong as parents and recommend that all parents read it!
Posted on Monday, May 11, 2009 @ 10:07 AM | 1 reply View/Post Feedback
---
Supernanny is Required Viewing
       Have you ever watched the TV show Supernanny on WABC? If you haven't, you may be missing some great parenting advice.
    I have watched about 10 episodes of Supernanny and I have to say that I think it is an excellent demonstration of proper parenting skills. First, the Mom viewer usually feels relieved right away because the behavior of the kids on the show is usually worse than what she is dealing with at home! Then, we get to see how these "monster" behaviors demonstrated on the show can be changed. If you watch the show regularly, you will see that the Nanny enacts the same principles regardless of the behaviors:
1. Mom and Dad have to be on the same page in trying to change the behaviors.
2. When the parents lead, the child will follow.
3. Be firm, consistent and organized.
    No matter the age of the child or the "bad behavior" in question, the Nanny has the same intervention using these three basic principles. This is good for us Moms to see because it helps us believe that it is really possible to make sweeping changes,
    In my years as a parenting consultant, the number one issue that gives parents grief revolves around bedtime. Often, it is that the kids are sleeping in the parents' bed and they can't get them out, the kids won't go to bed, or they wake up in middle of night and want Mom or the Mom has to either hold or lie down with the child until he falls asleep. It is easy to understand how the overworked and overtired Moms have gotten themselves into the situation (I have been down this road too!). Universally, once the situation is bad, Moms feel it is impossible to get out of it. In fact, the dread of how bad it is going to be to try to change it is responsible for inaction for a very long time. In our Mom brain, we also think that our situation is very complicated and filled with "special circumstances". But, also universally, once the Mom sets her mind to changing the behavior, she is pleasantly surprised that it wasn't as difficult as she expected.
    This is where I think watching Supernanny can really be helpful. Seeing these 3 simple principles enacted over and over in some extreme situations is a great tutorial. Even if you are one of the few lucky parents that have it all under control, it will serve as a great reinforcement.
Posted on Monday, May 04, 2009 @ 03:30 PM | 0 replies Start the Discussion
---
Is Hannah Montana a Good Role Model?
   Hannah Montana, the Disney channel's wildly popular TV show about a "tween" pop star, has become a marketing goliath targeting girls aged 6-14. As the mother of a nine-year-old girl, I can tell you that in my house right now are Hannah Montana clothes, playing cards, lip balm, folders and notebooks, music CDs, and several movies. I think you get the picture!
   I took a closer look at the show and its star, "Miley Cyrus", to see whether my daughter admiring this icon was a good or bad or thing. I was expecting to find it a horror show of superficial values and began thinking of how to break it to my daughter that I was going to limit her "Hannah' TV time. Instead, I actually liked it and thought it was a good show for girls.
    Here's why:
1. Hannah /Miley does not look like a Barbie doll. She is kind of skinny, no curves to speak of, not a real beauty. Kind of like, well, most girls that age. I say, "GREAT!!" The last thing young girls need is some impossible standard of beauty to try to meet. There is enough of that out there for them to combat.
2. Miley/Hannah has a healthy relationship with her father. The father is clearly in charge, and Hannah has chores, curfew, limits, and consequences for bad behavior. She shows proper respect for her father, yet their relationship allows for her to be able to talk to him about her feelings. These are all good things!!
3. Although Miley has an alter ego when she becomes "Hannah", the show does a good job of showing that Hannah's life as a superstar is not her real life. Hannah Montana is something that she does, not who she is. She is Miley, who is struggling to find herself just like everyone else her age. Young girls can easily think that all their problems would be solved if they became rich and famous. The show proves that wrong in every episode.
4. Finally, I think that Hannah Montana tells girls that GREAT THINGS ARE POSSIBLE!  If a young person has talent, practices and has the determination and discipline to turn that into commercial success- it can happen!
   I am glad I took the time to tune in. Now I don't cringe as much when I see my daughter sitting in front of the TV, saying the words of dialog along with the actors because she has seen the episode so many times!
Posted on Monday, April 20, 2009 @ 12:01 PM | 2 replies View/Post Feedback
---
Give Madonna the Child
        News story broke today that Madonna was denied her application to adopt a second child from Malawi. The reason stated is that it would set a bad precedent to change the rules for Madonna.
First, I am not a fan of Madonna, so my opinion is not influenced by my feelings for her. But, to me, it is a no-brainer to let her adopt this child!
 Let's go over some of the "opposition" to this adoption:
If Madonna is allowed this adoption, the courts will waive the 18-month residency requirement for prospective adoptive parents. "We are delighted that the courts have upheld the law of the land - weak as it is," said Mavuto Bamusi, head of Malawi's Human Rights Consultative Committee (HRCC). "[The courts have] avoided setting an example that would have opened the floodgates for people to come and take children from Malawi.  Open the floodgates?  One can only wish that would happen. Over 1 million children are currently in orphanages!
The rules should not be broken for a celebrity. Can you think of a better reason to break the rules than saving the life of a child?
A child of Malawi should not be robbed of his/her "culture" by being raised in America. The life expectancy in Malawi is 40. One in five children die before age five. What good is being "with your native people" if you can only live to age five?
The problem with all these objections is that none of them look at the situation from the point of view of the child. If they did, this child would be with Madonna as we speak. Unfortunately, most court systems (ours too, sad to say) do not make decisions based on the best interest of the child. Parent's rights and the interests of "the state" come first. I am not quick to anger, but this infuriates me! We have seen the videotape of an adoptive child being torn away from the only parents he has known at age four because a "biological parent" comes out of the woodwork to claim the child and a court grants it. Same problem here; what is best for the child is not the first concern.  It needs to be!
Posted on Wednesday, April 08, 2009 @ 10:11 AM | 2 replies View/Post Feedback
---