City Shopping - Home Furnishings Blogs
Back to Blog... | View More Bloggers...

About the Author: About the Author: Ruth J. Katz is a well-known shopping and service writer based in New York City. She has written about shopping for 25 years for New York magazine; covered the topic on-air at Fox-TV for several years as the Home Services expert; and had her own show on both the USA and Lifetime Cable networks. Katz wrote extensively for The New York Times as well, and contributed periodically to the New York Daily News. She is a passionate shopper, always looking for not merely a good buy, but the best buy, ferreting out a "steal" or discovering up-and-coming designers. She has written five books and is a former contributing editor to Hearst's Redbook, Classic Home, and Colonial Homes; she is currently a Contributing Editor of New York Home, Golf Connoisseur, The Modern Estate, and Promenade magazines. She is also the former Shopping Director for Davler Media's Manhattan Living.


---
City Shopping
Just in time for Cyber Monday, comes The Foundary, a flash-sale site, featuring high-end home furnishings--things like picture frames, luxurious doggie beds, beautiful leather journals, cookware and appliances, carpets and rugs, and even oddball services like LobsterGrams. (If anyone is reading who wants to send me a birthday present, a LobsterGram is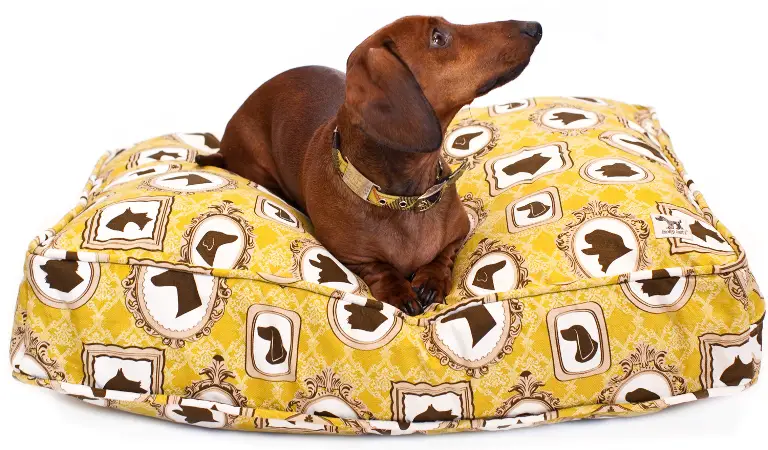 a really nice idea! Along with the butler to do the cooking, serving, and tidying up.)
The site just launched, so it is leading with some really neat sales. Founded by seasoned retailers who say they have combed the depths of the retail markets to find the best, the latest, the newest, and the neatest, so expect to nail some good deals here. As with all flash-sale sites, the offerings are good for a few days only, and when the merchandise is depleted, that is the end of it. Finito. If you're a fan of other sale sites and follow the fashion sites--places like RueLaLa , Ideeli and Haute Look--then this site is for you. Sale deals can be as much as 70% off retail. Many sites, such as Gilt Group ask that a "member" refer you to "get into the site," but t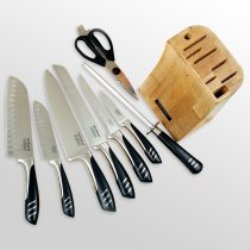 he notion of membership is a sort of silly one, with just about all these sites: No site is going to turn you away because a friend didn't refer you!
So, testing the waters of The Foundary, last week, I stocked up on Austin's doggie's Xmas gifts--for him and for him to give to his canine pals--with treats from the adorable Polka Dog Bakery, all exceptionally well-priced, nicely packaged, tasty (so far as I can tell, since Austin is the arbiter). The Naughty and Nice cookies look adorable, too! Coming up soon will be a sale on rival dog-stuff manufacturer, Harry Barker, and for the felines among you, Molly Meow will be on board with a sale soon, also.
Currently there are sales for snow globes, carpets-and just in time for Thanksgiving-fabulous cutlery and carving knives from Top Chef. There have been sales fro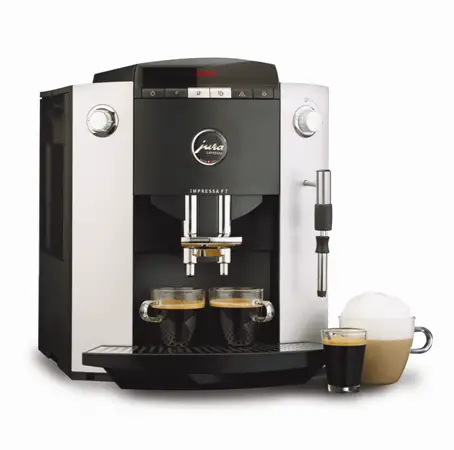 m companies like Jura Capresso, featuring its ultra-luxe espresso/coffee/cappuccino makers (yeah, if that same person is reading, I could use one of these, too!), and it is not uncommon to find names like Dyson, Le Cruset, Nancy Koltes (linens to slaver over), and Riedel Crystal offering their upmarket brands at "good" prices. Whether they are overstocks or returned orders from the likes of Gump's,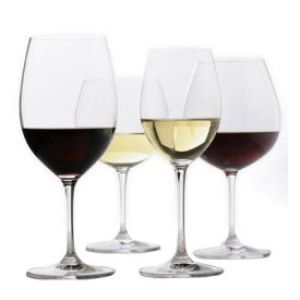 who cares. They are yours for the plucking.
Most sales start at 11 a.m. and last for three days, with the clock ticking on the side of the site...should the merchandise be exhausted sooner, then that is that, alas. After traipsing around and exhausting yourself on Black Friday, it will really be a pleasure to sit and point and click on Cyber Monday.
Posted on Tuesday, November 23, 2010 @ 11:36 AM | 0 replies Start the Discussion
---
City Shopping
Anyone who has ever swooned over the more-is-more, gay, highly patterned MacKenzie-Childs wares, full well knows that you could easily drop $600 for a "trinket." (Well, O.K., for the newest place settings...but it's easy to run up a big tariff if you let yourself go.) So, all those who love the brand and want to save a bit, Attention: Starting this week, July 16th through the 18th, the company is holding its annual blow-out barn sale...YEAH!!!! Expect savings up to even 80% off original retail.
The sale will be held at the company's headquarters in Aurora, in New York State's scenic Finger Lakes district (more about that later). But here are some examples of the kinds of savings you can count on:
Hand-painted glassware that normally sells for as much as $100 may be found for as little as $20.
Ceramic flower pots, canisters, and plates normally ranging from $150 to about $285 may be found for as little as $30 to $60.
Enamel trays, pots, and vases which would sell for as much as $128 full price may be found for as little as $30.
There are returns, overstocks, and seconds or irregulars, but as you well know, y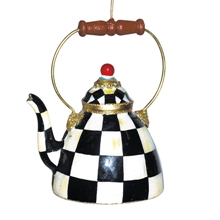 ou'd be hard pressed to find anything "irregular" about something that the company calls "irregular." There will be thousands and thousands of items up for grabs, including M-C's famous enamelware, glassware, furniture, home décor accessories, and "trinkets" of all stripes. The company will also be providing music and some Dinosaur BBQ delicacies. You can take a tour of the famous, restored farmhouse, a three-story Victorian mansion, and you can watch a video showing how many of the company's handcrafted pieces are made.
And if all that is not enough, stay a day or three longer and visit New York State's stunning Finger Lake District, an area with 11 pristine lakes, spread like fingers across central New York, encompassing 9,000-plus square miles filled with outdoor adventures and bucolic scenery. It's accessible from Gotham, Boston, Philadelphia and Toronto. In addition to an abundance of Thoreau-esque lakeside retreats, the region offers top-notch vineyards, farm-to-table culinary delights, and internationally acclaimed annual festivals:
Take in a show at the Merry-Go-Round Playhouse. Known as "Broadway in the Finger Lakes," the theater is currently featuring Promises, Promises through July 28.
At the Schweinfurth Memorial Art Center, you can see a show of the masterful quilter Nancy Crow. We have had the pleasure of writing her up many times, most notably in The New York Times. Let's just say, to call her a "quilter" is sort of like calling Michelangelo a doodler. The woman is a fab artist who has just chosen textiles as her métier. Her quilts are sensational. Period.
There is also a Finger Lakes Wine Festival taking place at the same time, so it's the perfect time to shop, enjoy the arts and have a drink!
MacKenzie-Childs is located at 3260 State Route 90, one mile north of the historic village of Aurora.
Posted on Thursday, July 15, 2010 @ 04:31 PM | 8 replies View/Post Feedback
---
City Shopping
It's Dad's special day coming up this Sunday, so we thought we'd focus on a few things for the grillmeister in him, and leave the ties 'til Xmas. Cuisinart, one of our favorite brands for all things kitchen-appliance-y, has some fab accessories and products for the outdoor chef, starting with the 14-piece Deluxe Grill Set (for a sum that won't break the bank, $39.95). It's made from durable stainless and includes the vital tongs, basting and cleaning brushes, a spatula, and even (cleverly) four pairs of corn holders. There is also an extra cleaning brush, a good idea, since we all know how disgusting the grills can get. Comes packaged elegantly in a sturdy aluminum case--very sleek, very James Bond, minus the car, sorry to say. But, what it does come with--a little something even Q wouldn't mind having--is an added goodie: The smart marketers at Cuisinart and Omaha Steaks have tucked a lovely $20 Omaha Steak Gift Reward Card into the package....not bad.
Dad may also like to get his mitts, oven or otherwise, on the Cuisinart's digital temperature gauge, ($24.99) with a color-changing display. Very cool, or hot, depending on the temperature. It's programmable and magnetic, and you can actually set the desired temperature, then test to see if the meat is-in the words of the kids when you travel--there yet??? When the steak, chops, chicken, etc., have reached their set temperatures, the color in the read-out display changes
; and just in case dad is off somewhere sharing a mojito and conversation with a neighbor over the back fence, there is an audible alarm that will alert him to return to the grill. Comes with a three-foot-long Teflon cable, so that it can reach the corners of the grilling tray. And it's magnetic to allow for easy storage.
Two other items from Cuisinart that are worth considering, as well, for use both indoors and outdoors: The pre-seasoned cast iron fajita set ($39.99) and the non-stick wok ($19.99). The former is manufactured with innovative flavor slots which work to remove excess grease and fat from food while at the same time, enhancing the natural grilled flavor of the meat. And it comes with a handsome wooden serving tray, that fits the skillet perfectly, so the meal can be served sizzling hot. The non-stick wok would also be a treat for dad, as it's got a well designed non-stick surface and a heat-resistant folding handle.....all this, just to ask him to make you dinner on HIS day!
Posted on Monday, June 14, 2010 @ 02:58 PM | 1 reply View/Post Feedback
---
City Shopping
Another super sale of Italian goods Frette, this time.  Super fine and super-superior white goods as well as table linens and assorted home accessories are all for sale, at up to 70% off retail...which is good, because Frette doesn't come cheap under normal circumstances.  Here is a chance, though, to snap up some of those lovely, over-the-top, high-count sheet sets and fluffy, plush towels, not to mention a box of $100 soaps or some of those silky, clingy dressing gowns that look like they should be in a Merchant/Ivory costume drama.  The sale is at Soiffer Haskin, 317 West 33rd Street, just west of Eighth Avenue (which you probably know by heart now).  Credit cards only, and as usual, no strollers, no children under 12.  Starts tomorrow, Saturday, and continues through Wednesday, the 12th.    Hours:  9 a.m. to 6:30 daily, except Wednesday, when they will close up shop at 5 p.m.
Posted on Friday, December 07, 2007 @ 05:03 PM | 12146 replies View/Post Feedback
---
City Shopping
Richard Heller has been hoisting trees and rooting around in dirt -- doing all manner of urban landscape work -- for over 30 years. A Certified Landscape Technician, he speaks with passion about putting the just-right kind of greenery in a backyard and on a rooftop or terrace. "It should reflect the architecture of the house, and complement it. We can do anything, but I love doing green roofs," he notes, speaking of the type of installations that are particularly ecologically friendly. 

Heller has an aesthetic eye that was trained at Vassar "in countless courses in design theory, architecture, and art history." First, clients work with him by going to his office and looking at hundreds of pictures of gardens to give him a sense of what they like...then he takes over, figuring out what will work, what fits the budget, and what is practical for their spaces. The minimum design fee is $1,500 (labor and materials are extra), he has a staff of 30, and his company can even care for and service your garden once it's installed. 914-637-9870; www.greenerdesigns.com (This article originally appeared in the 7/06 issue of Manhattan Living.)
Posted on Tuesday, November 27, 2007 @ 10:00 AM | 3730 replies View/Post Feedback
---
City Shopping
Richard's is currently readying the interior of a house for an at-home wedding: 59 windows need new draperies -- not to mention all the new furniture and additional occasional pieces. Well, if he can do that for a sprawling suburban manse, imagine what he can do for a Manhattan apartment with, we're sure, a lot fewer than 59 windows! Richard Harary has been in the home fashion industry for over 25 years, and in his charming vest-pocket-size shop, he stocks fine-quality luxury fabrics, from which he makes draperies, window treatments (think Roman, balloon, and even motorized sunscreen shades), bedding ensembles, and furniture. 
Harary recently became an agent for imported, luxe Indian silks -- stripes, plaids, embroidered goods -- and sells them for between $40 and $90 per yard, although he quickly notes they sell for far more elsewhere. On staff are three designers who can help you plan your new living room, or just determine what will give a tired living room a cheery face-lift. He brings furniture up from North Carolina, and both club and wing chairs start at $1,200 and sofas at $2,000 (exclusive of fabric and freight). In a pinch, he might be able to turn around a single window treatment in two weeks, but workroom projects usually require a 4-6 week turnaround, and furniture 8-10 weeks. 1390 Lexington Ave. btw. 91st & 92nd Sts., 212-831-9000; richardsinteriordesign.net (This article originally appeared in the 4/06 issue of Manhattan Living.)
Posted on Monday, November 26, 2007 @ 03:51 PM | 980 replies View/Post Feedback
---
City Shopping
Martin Albert Interiors has been in the decorating business 25-plus years, custom-crafting draperies, valances, window treatments, headboards, bedding ensembles, pillows, and all manner of home furnishings. The company keeps thousands and thousands of fabric samples and swatch books in the shop and offers excellent prices on designer yard goods that would cost much more elsewhere (cottons from as low as $12 a yard, to silk taffetas at about $45 per yard, up to the most opulent silk brocades at $600 a yard); its fees for its workroom labor are also affordable. 
For the design-challenged, there are talented decorators on staff who can guide you through what might be, for some, a daunting process. Recently, the shop opened up an on-premises workroom -- in addition to the smaller atelier it maintains above the store -- for actually building furniture, and now Martin Albert can custom-craft any one of a dozen chairs and a half-dozen sofas that it maintains in its proprietary line. Here's how it works: You pick the model sofa that you like -- say, a camel-back, or a Chesterfield, or a classic Lawson style -- and then the frame is built and the entire unit is covered in muslin. You come in for a "fitting" and adjust the seat height, depth of the back, the pitch, or whatever needs tinkering with. The turnaround time is quick for custom work; usually less than three weeks. Prices (without fabric) are quite reasonable for what you're getting: $1,600 to $2,400 for club chairs, $3,200 to $5,000 for sofas. 9 E. 19 St. btw. Fifth Ave. & Broadway, 212-673-8000; www.martinalbert.com (This article originally appeared in the 3/06 issue of Manhattan Living.)

Posted on Monday, November 26, 2007 @ 03:51 PM | 4305 replies View/Post Feedback
---
City Shopping
The shops at the Metropolitan Museum of Art have been having a sale the last few weeks (shame on us, we were out of the country, so we just didn't get a chance to attend to blogging, but more about that in later posts), which ends on Monday, so here's your chance to get last licks in. The Museum has reduced tons of items (stock up now for Christmas, because it's not too early to think Santa -- despite the fact that it feels like summer outside!), and take advantage of the reductions up to 50% off original retail.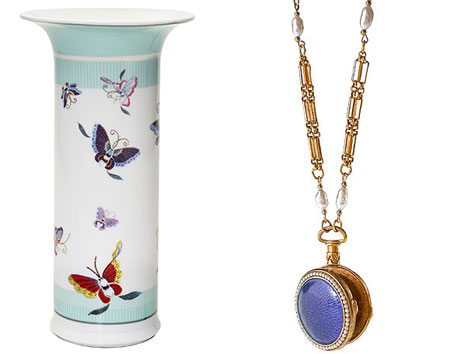 Here are but a few items you might find on sale: A Chinese trumpet-style "Butterfly" vase (porcelain), originally $85, now $57.38 (for members and $63.75 for non-members); a pearl-and-enamel chatelaine, normally $140 and on sale now for $62.99 (members) and $69.99 (non-members). The Metropolitan Museum of Art, 1000 Fifth Ave., 212-570-3894; other locations include Rockefeller Center, 15 W. 49th St.; Macy's Herald Square, 151 W. 34th St.; 800-468-7386.

Posted on Thursday, October 25, 2007 @ 12:31 PM | 0 replies Start the Discussion
---
City Shopping
Nancy Koltes Linens are among the finest.  (If you know her charming little NoLita shop, then you already know what treasures her linens are.)  So, here's your chance to snag some, at maybe 80% off retail…O.K., so not every style in every color in every size is going to be available, but there will be plenty from which to choose—sheet sets, duvet covers, towels, home accessories, and loungewear, in a variety of Jacquards, sateens, percales, and prints.  You already know the usual drill for those Soiffer Haskin sales:  No strollers, no kids, no cash, no checks (credit cards only).  Today, tomorrow, and Tuesday, from 9 a.m. to 6:30 p.m. at 317 W. 33 St. (between 8th and 9th Aves.)


Posted on Sunday, September 09, 2007 @ 06:00 PM | 43 replies View/Post Feedback
---
City Shopping
SOFA New York is a wondrous annual show of fine craft art; the acronym stands for Sculptural Objects and Functional Art, and if you've never been to SOFA, you must head over to the Park Avenue Armory (on Park at 67th St.), Friday through Sunday (June 1st through the 3rd) of this week. There will be nearly 60 international galleries displaying some of the most amazing, refreshing, beguiling work: jewelry, fiber art, glass, wood, ceramics, paper, and who knows what else. This is a serious show for collectors, it's true, but it's also a show for browsers who want to be educated, the curious who want to see outstanding, exciting art, and for shoppers, too. (There are many price tags that are very friendly to a pocketbook that isn't bulging.) WE have never been disappointed by this show: It's awe-inspiring and actually thrilling to see just what creative minds and hands can do with paper or yarn or molten silica.



Look for the wonderfully tactile, highly inventive jewelry of Axel Russmeyer at browngrotta arts, the slightly surreal photo montage work of Lucy Feller at Ferrin Gallery, and all the cutting-edge glass sculptures and objets at the Heller Gallery space. The show is open noon to 8pm on Friday and Saturday and 11am to 6pm on Sunday. Admission for a single day is $20 and includes the beautiful catalog. For more information, log on to www.sofaexpo.com, or call 800-563-7632. (There are also lectures held in the building throughout the three days.)
Posted on Tuesday, May 29, 2007 @ 08:30 PM | 0 replies Start the Discussion
---
City Shopping
Some weeks ago, we wrote up, for New York magazine's Best of New York issue, a piano tuner…and in doing our research, we felt a bit wistful for yesteryear, when we used to play the piano. Well, if you've ever wanted one yourself, this is your lucky week.

Every year, Lincoln Center enjoys, as a letter to our mailbox puts it, "the benefit of new Yamaha pianos made available for our use through an ongoing arrangement with the Yamaha Corporation of America and their agent Frank & Camille's Keyboard Centers...At the end of the year, these pianos are made available for purchase to the public."

Starting tomorrow, Thursday the 29th and continuing through Saturday the 31st, you can view the pianos Lincoln Center is now parting with. The selection will comprise not only those loaned to Lincoln Center but also those loaned to the New 42nd Street Studios, and includes Yamaha baby grands, concert grands, professional uprights, decorator vertical pianos (we have no clue whatsoever what those are, but could hazard a guess), and in addition there will be some "pre-owned" and "like new" pianos from Baldwin, Steinway, and others….

This is a must-go-to sale if you have ever wanted a piano.

The general sale, open to the public, is Sunday, April 1 from noon to 5pm.  For further information and to schedule a viewing appointment for the next three days, call 800-667-6960.  The location of the sale and viewing is New 42nd Street Studios, 229 W. 42nd St. btw. Seventh & Eighth Aves.

Posted on Wednesday, March 28, 2007 @ 12:25 PM | 0 replies Start the Discussion
---
Subscribe to this Blog's
Feed