City Shopping - Beauty: Makeup & Skin Care Blogs
Back to Blog... | View More Bloggers...

About the Author: About the Author: Ruth J. Katz is a well-known shopping and service writer based in New York City. She has written about shopping for 25 years for New York magazine; covered the topic on-air at Fox-TV for several years as the Home Services expert; and had her own show on both the USA and Lifetime Cable networks. Katz wrote extensively for The New York Times as well, and contributed periodically to the New York Daily News. She is a passionate shopper, always looking for not merely a good buy, but the best buy, ferreting out a "steal" or discovering up-and-coming designers. She has written five books and is a former contributing editor to Hearst's Redbook, Classic Home, and Colonial Homes; she is currently a Contributing Editor of New York Home, Golf Connoisseur, The Modern Estate, and Promenade magazines. She is also the former Shopping Director for Davler Media's Manhattan Living.


---
City Shopping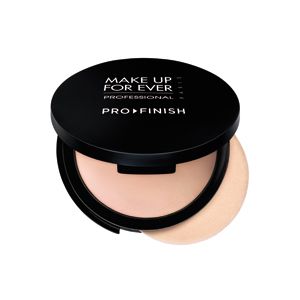 Billed as a multi-use compact foundation with an innovative formulation that can be applied wet for a sheer, satin finish or dry for a full, matte finish, Pro-Finish is the answer to your prayers. Make Up Forever released the product recently and I have been addicted since then. It can be light enough for these hot days ahead of us now, and yet, provide enough coverage for the days you want protection, too.

This foundation delivers a high-performance, versatile look, delivering a flawless complexion in minutes. The R & D on this base was more than six years in the making, and the company worked through more than 70 different formulations before settling on this excellent mix. It stays on the skin longer and more effectively than others. Silica and sericite powders deliver a light-reflecting, soft-focus effect, while oils and aloe vera add nourishment. Pro-Finish is mineral oil-, fragrance-, and paraben-free and the formula boasts significantly less talc than traditional formulations, eliminating that dreaded chalky, cakey effect.

Available in 25 shades (something for everyone!), ranging from pale white-ish, neutral, pink, golden, to deep tan shades, it is packaged in a compact with a sponge (ideal for both wet and dry applications) in a separate, aerated compartment. (And if added coverage is desired, a second application can be used dry after a wet application.) It retails for $36.00 at Sephora.
Posted on Friday, May 31, 2013 @ 05:26 PM | 0 replies Start the Discussion
---
City Shopping
It started in 2002 as a wonder cream to persuade stretch marks to disappear. That was StriVectin-SD, and within no time flat, it sold over 6 million units worldwide. A miracle in a tube, indeed, and probably the single product that helped create the cosmeceutical craze. From that one product, the StriVectin Company has developed a multi-faceted line, with over a dozen effective, in-demand products introduced in the past four years alone. Today, the company markets a clinically-proven, scientifically-developed skincare line that offers comprehensive anti-aging solutions for people who would prefer to use a little dab of magic rather than search in vain for Ponce de Leon's Fountain of Youth.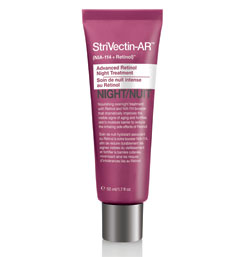 Newest to the StriVectin family is January's introduction of StriVectin-AR Advanced Retinol Night Treatment. A midnight multi-tasker, it combines the company's proprietary NIA-114 molecule and retinol (think: the ever popular retin A and its cousins), which is the gold standard in the anti-aging arena. This product relentlessly fights major signs of aging, helping to reduce the appearance of deep-set wrinkles and fine lines, hydrating and deeply nourishing skin, improving skin firmness and texture, and balancing out skin tones.

The company did a 12-week, independent, placebo-controlled, double-blind clinical trial against a placebo formula that did not contain the NIA-114...and the studies proved that the StriVectin-AR had impressive results after four weeks:
100% improvement in skin texture
88% improvement in skin clarity and radiance
79% had an improvement in skin firmness
8412% had an improvement in fine lines
After this 12-week trial, it was obvious that these were impressive results. For me, after the first of the year, I gave the StriVectin-AR an eight-week test and I can only say I am getting compliments on my skin—and I was actually asked on the street the other day by a dear friend whether I "had had work done." Hmmmm.....that is enough to convert me to a StriVectin devotee for life. (No, indeed, I did not have work done! Well, if having the carpet steamed counts as work, then I guess I did have work done, but it was the carpet, not my face!)

My results were enough to convince me to investigate more of the StriVectin product line, and now my 24-hour routine consists of the newly reformulated StriVectin-SD for daytime use and the StriVectin-SD Eye Concentrate at night...and voila! That is my new regime that I am currently in love with. If you feel like exploring the StriVectin products yourself, there are the StriVectin-AR lines, the -SD, -TL, -EV, and -SH lines, as well, that are worthy of your attention.

All these StriVectin lines consist of products that range from neck creams and cleansers to serums and more. The StriVectin-AR (50 ml / 1.7 oz) that I mentioned is $109.00; the StriVectin-SD Intensive Concentrate (150 ml / 5.0 oz), $139.00; StriVectin-SD Eye Concentrate for Wrinkles (30 ml / 1.0 oz), $65.00.
Posted on Tuesday, March 19, 2013 @ 03:20 PM | 0 replies Start the Discussion
---
City Shopping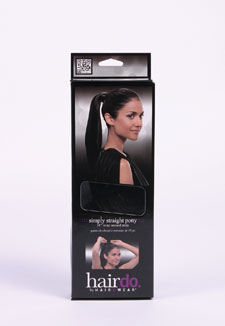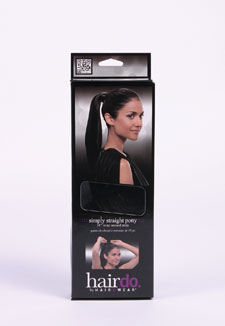 Hear ye, hear ye, ladies: If you have been plagued all summer with the frizzies, with over-chlorinated tresses that refuse to be coaxed into the style you are trying to command, or if you're just having generally and consistently bad hair days, I have found the perfect solution for all these ills: Hair pieces and sundry extensions, demi-wigs, pony tails, and more from the Hairdo Collections of HairUWear.
I stumbled upon a 16" curly extension piece (it's really like a half-wig, in truth), that was easily the answer to one's prayers for perfect summer hair. And the off-the-rack color was pretty darn close to my own, so it meant that I could have perfect hair—effortlessly—all summer. The hottest July on record brought with it the steamiest, most humid month for hair and so it was that I ended up using my Hairdo extension piece.
When I was little—not to date myself—I think we more or less called this sort of half-wig that fits over your crown, a fall; I remember, because my mother had one, and I thought it was very glam and exotic, but it sure didn't look like the stunning (and reasonably priced) model that Los Angeles-based hair stylist Ken Paves has dreamed up. His is a convex cap of mesh netting, about 8" in diameter, and it form-fittingly nestles like a little hat on the crown of your head. If you keep the front part of your hair brushed over it (and if you put your own hair in a barrette extending over it), then it looks just about as natural as can be.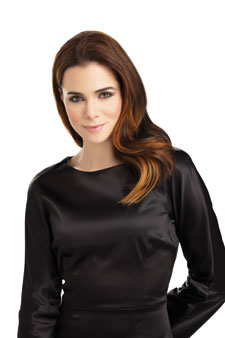 Paves is a celeb stylist and does Red Carpet hair and editorial do's (think: Harper's Bazaar, Vanity Fair, Elle, and Allure) for bold-faced names; his client list includes the likes of Jennifer Lopez, Celine Dion, Eva Longoria, and Jessica Alba. In 2006, he launched his award-winning line of hair extensions, dubbed Hairdo, and a few years later, he began selling many of these really fun (and practical) products on QVC. Today, QVC has well over a dozen different hair fashions (extensions, chignons, braids, pony tails, short and long do's, and so on from the highly versatile Paves.
Newest, just being introduced to the line in the next week or two are: a 16" Ombre Extension ($49); a Texture Wrap ($19), a blend of straight and crimped styles; French Braid Band ($10); Beach Curl Pony ($49): Clip-In Bang ($29); 18" Simply Straight Pony ($49): 16" Fineline Extension ($99): 23" Wavy Extension ($99): 20" Wavy Extension ($99): 22" Straight Extension ($99). Truly, there is something here for your every need...and with luck, the shades will be good for you, also: For example, the 23" Wavy Extension comes in 11 colors—from ebony and chocolate copper to glazed strawberry. Other shades available with some of his line include ginger brown, buttered toast, and chocolate ombre. Guaranteed you'll find something you like and something that flatters your skin tones and eye color; as I said, the one I have been wearing is a pretty good match, considering my hair color seems to change with the sun, anyhow.
The fiber itself is synthetic, and Paves has trademarked it True2Life, as it can be styled and "fooled around with" just as you'd treat your own hair—wash it, dry it with a hair dryer, use a crimper, a straightener, a curling iron, whatever. You will find that it responds to your styling tools the same way your own hair does, and that even adds to the ease of use. The company claims that it manufactures more hair additions than any other firm in the world and that it harnesses cutting-edge technology to create versatile and affordable hair wardrobes. (Prices for the multi-faceted line range from as little as $10 for the French braid—that you could really use as a sort of headband), to $99.00 for the most lavish, longest, and most opulent of near-full wigs. For more information, and to find a retailer besides QVC, visit the company Web site, www.hairuwear.com.
Posted on Tuesday, August 14, 2012 @ 03:58 PM | 0 replies Start the Discussion
---
City Shopping
Barbara Lampugnale, a mother of six (yes, six) girls knows a thing or three about cosmetics, it would seem—if only from all the years her daughters have played dress-up. A problem-solver since she was a kid herself, at age six she produced a wardrobe of Barbie clothes out of old socks. Throughout her adolescence, she continued to dabble in the creative—crafting clothing, jewelry, candles, and what-nots for friends. It's no wonder she ended up in the creative field, building a successful interior design firm.
In April, she gave birth to her latest creation (not another daughter)—Duality Cosmetics' Nail Pak. Ever the inventor, she felt that women could use an entire manicure kit (well, more or less) in a single bottle, and thus Duality was born. The Nail Pak is a three-in-one nail-care kit. The simple bottle of polish actually houses a small nail file and 40 pre-soaked and -treated (no acetone, yeah!) nail polish remover pads. Unscrew the polish bottle from the base and the rest of the magic becomes visible.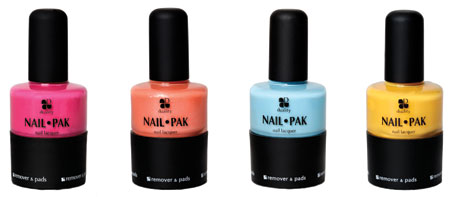 Florence, the first product in the Nail Rescue Collection is formulated to soothe and rebuild nails; it's a base and top coat combo, engineered to fight off UV damage, yellowing, stains, discolorations, and chipping. There are six fashion colors in that first collection (My Girls), and that premiere collection was quickly followed by Hope Springs Eternal, the second collection, with another six colors, all peppy and just-right for summer. They retail for $15.00.
Posted on Friday, August 03, 2012 @ 10:07 AM | 0 replies Start the Discussion
---
City Shopping
Tweezing my eyebrows and getting the just-right shape has never been one of my beauty-regime issues. While all my contemporaries have to run to the eyebrow-threading salons weekly (and years ago it was the eyebrow-tweezing temples of beauty), I have never had to deal with any plucking or tweezing: I have skimpy eyebrows—and always have had anemic brows. I tried eyebrow pencils galore over the years to try to create some life in my brow line and I have used mascara on my brows, to darken what hairs there are—all aimed to make my brows look more shaped, fuller. Nothing was terribly successful.
But then I met Jamie Kern Lima, co-founder of IT Cosmetics, at a beauty extravaganza. She took one look at my brows and couldn't wait to get her hands on my face!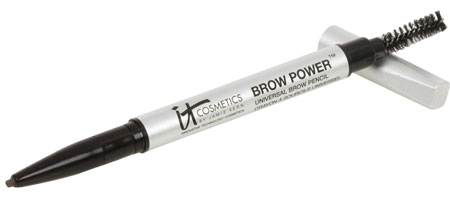 Although IT Cosmetics (which stands for Innovative Technology) sells blushers, lip colors and stains, eye liners, and so on—more or less a complete range of helpful beauty products—it is her Brow Power that is the number-one seller. (QVC is her main outlet and she has garnered awards there and within the beauty community for this product.) Amazingly, the Brow Power product comes in one color, and one color only...and unlike Henry Ford's auto, it is not black! And despite the single shade, it seems to adjust to your personal color by virtue of the pressure you use on the pencil-like stick when applying it. It seems like magic to me.
Jamie worked her sleight of hand on my brows, applying short, light, quick strokes, and then she used the other end of the Brow Power pencil—a little brush—to sort of brush my brows to accept the powdery color, to sort of claim that color as its own. Whatever is in it (and here are a few of the ingredients, all meant to be gentle and kind of your skin—biotin, nettle extract, green tea, Vitamins A, C, and E), makes the color adhere to your skin, looking like real hairs. It is magical, truly. And it lasts for the day. At a mere $32.00 (plus shipping and handling), it is a steal.
Lima has created this product with plastic surgeons, and has worked with doctors in creating the bulk of her line—so that everything she produces is a problem-solver. Additionally, IT Cosmetics has partnered with the American Cancer Society's Look Good, Feel Better program and for every Brow Power pencil sold, one is donated to the LGFB initiative, to help women face the effects of cancer with confidence. Brava, Jamie!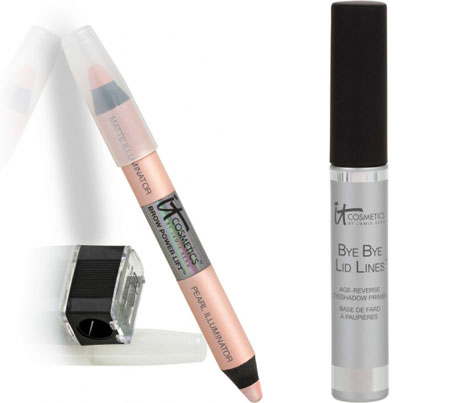 And lest I forget: You may also want to try IT's Brow Power Lift Illuminating Anti-Aging Pencil of Light; it's got micronized pigments in it that instantly add light and lift to the area where it is applied. It's a wonderful partner for the Brow Power. Another perfect product for the eyes is the Bye Bye Lid Lines Anti-Aging Eyeshadow Primer Duo, which functions to lock any eye shadow in place so that it doesn't crease or "migrate" elsewhere on the lid. Bye Bye Lid Lines also helps to reduce the appearance of fine lines and is laced with hydrolyzed collagen, green tea, grapeseed, and Vitamins A, C, and E. Another winner and the third for an Eye Trifecta!
Posted on Monday, July 23, 2012 @ 04:45 PM | 0 replies Start the Discussion
---
City Shopping
The cold weather finally descended upon us this week...after that little burst of springtime over the weekend. And not a minute too soon -- just in time for you to ask Santa to bring you one -- comes Panasonic's Ionic Facial Steamer. The company says that the machine uses nano-sized particles that penetrate deeply into the skin to hydrate it, focusing obviously on the delicate skin of the face. The nano-particle steam, which is 4,000 times finer than average steam, helps moisture to penetrate more deeply into the skin, opening pores for a thorough cleansing. Most of us opt for facials to exfoliate the layer of dead skin cells, to extract the "bad stuff" that gets into the pores, and to cleanse, rejuvenate, and hydrate...and here is a machine that can help you do it.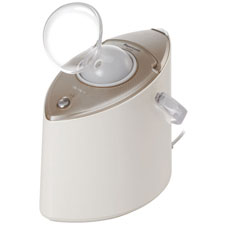 Over time, we all know (and can see) that skin loses elasticity, and just doesn't renew itself the way the soft skin on a baby's face does. The loss of elasticity and the inability to retain moisture ultimately causes wrinkles -- not to mention what sun exposure does! The company claims that with regular use, your skin will be stimulated so that the appearance of the fine lines is diminished; after 4 weeks of daily use, the Panasonic Facial Ionic Steamer, they say, has been clinically shown to improve wrinkles, skin texture, luster, and moisture. I tested it for two weeks and thought it made my skin feel softer and look fresher.
The machine is a little pricey at the suggested retail of $399.99 (so warn Santa), but if it means you can skip a monthly facial, then it pays for itself in no time at all. You may opt for two or three professional facials a year and then use the steamer for your at-home treatments the rest of the time, which would be a great compromise, saving you a ton of money for those salon facials.
It's available at Hammacher Schlemmer, where I noticed it is selling for $299.95! A HUGE savings! Obviously, it's available elsewhere, but this is a GREAT deal!!! And just remember, it will be perfect for caring for sun- and wind-dried-out skin. Give yourself a new glow for the new year...and stay tuned, 'cause in January I will write up (am testing now) some skin care creams for the cold and the foul weather.
Posted on Friday, December 02, 2011 @ 11:46 AM | 0 replies Start the Discussion
---
City Shopping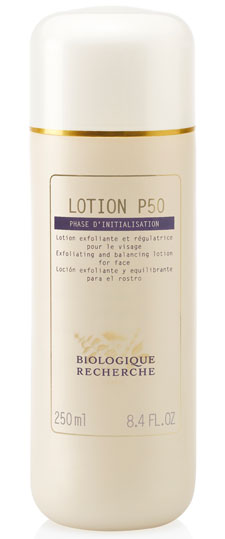 I have a few secret weapons in my beauty arsenal -- and yes, they are all short of a face lift -- that I rely on for an age-defying, smooth, clear, and clean complexion. The newest one which I added about six months ago is Biologique Rechere's P 50V Exfoliator. It has been on the market for only a few years (just FYI, the 8.5 ounce bottle is $85, and lasts quite a long time). I had been meaning to get around to giving it a road-test for at least the last year, since a beauty editor friend began raving about it, and finally six months or so ago, I started using it. (It is suggested that you apply it twice a day, and I do it twice a day a few days a week, and the rest of the week, only once a day.)
There are three products in this company's P50 line -- the V that I use, for sensitive skin, the W for "mature" skin, and the plain old P50 for "regular," less sensitive skin. They all basically do the same thing -- exfoliate. And in so doing, the solution helps to get rid of old, dead skin cells; therefore, it always seems like your face is fresh and bright. The key active ingredients are usnic acid, lactic acid, witch hazel, onion extract, and sage extract; the formula is vitamin-enriched, and as it exfoliates, it purifies and tones, controlling oil; and, I think, it keeps zits (ugh, blackheads, whiteheads, and even discolored areas -- perhaps even rosacea) down to a bare minimum.
The company was founded a generation ago by a dermatologist/biochemist, Dr. Yvan Allouche, and his wife, Josette, a physiotherapist. Their vision was to develop a product line that would restore skin to its youthful glow and protect it moving forward. Today, the company is run by their son, also a doctor, who continues his parents' traditions and develops methodologies and protocols that are both innovative in approach and pioneering in their ingredients. It's not that widely sold in the States, so you have to hunt a bit for it; a fast Internet search ought to net you a retailer in your nabe.
Another product from the company I have tried and really love is the BioKiss lipbalm. I am always looking for a balm that keeps my lips chap-free during the cold months, and this one really did the trick last winter. It is designed to protect lips from "eternal aggressions" and its non-stick (very important to me) formula is rich in botanical lipids. It almost feels like it's nourishing and repairing when you apply it. (It's also good at the beach.) I am eager to start to use other products in the line and see how they stack up. Stay tuned.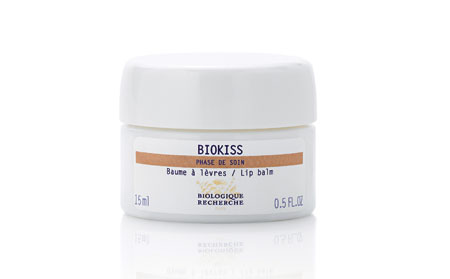 Posted on Tuesday, October 11, 2011 @ 09:53 AM | 4 replies View/Post Feedback
---
City Shopping
We've been talking about skin the last week or two and now that we are officially into the season when we tend to see the most skin, it leads me directly to this week's blog—how to "manufacture" smooth, tanned, beautifully toned skin. The secret? DermaBlend. This company has been around for years, and most women have thought of its products as super-creamy foundation for your face, when your coloring is somewhat mottled, scarred, or imperfect because of rosacea, vitiligo, birthmarks, or just uneven pigmentation. But, DermaBlend has many secret weapons -- Smooth Indulgence (with an SPF of 20) for a flawless face (billed as an ideal foundation for "minor to moderate skin flaws"); Quick-Fix Concealer (for pesky problem areas, even dark under-eye circles, or tattoos; the company says it's for "moderate to major localized skin flaws"); and the highly sought-after Professional Leg & Body Cover -- a formula that combines high performance technology and science, with a simple beauty regimen and which gives A++ results.

So far, I have extensively road-tested the Professional Leg & Body Cover (and used the other two slightly less). It is the Professional Leg & Body Cover that I am championing! The formula is lightweight, but with dense pigmentation, so that it glides on smoothly and evenly and covers a multitude of sins. You can even-out irregular tones on your legs -- and it even obliterates unsightly spider and varicose veins -- with a flawless coating of the cream; moreover, it has a built-in SPF of 15, so as you wear it you also protect your legs and body. The Professional Leg & Body Cover is a miracle-worker when it comes to covering tattoos, stretch marks, and bruises, as it can completely conceal the offending marks. And, it lasts for up to 16 hours; it is also transfer-resistant, smudge-resistant, and is allergy-tested.
Easy to apply, you'll want to always coat your legs with a choice of over a dozen shades, from lightest Buff to Toast, to Caramel, and to Bronze, and to countless colors in between. There is a color that will match your legs to a T. And in this season, when we tend not to wear hosiery anyhow, why settle for anything less than beautifully tanned, toned legs that don't show a single blemish? So, while Princess Catherine must wear hosiery (and no open-toed shoes), you, not being William's Duchess, can let your legs go naked (and feel free), and know that you've got any imperfections covered.
Posted on Tuesday, July 12, 2011 @ 03:39 PM | 0 replies Start the Discussion
---
City Shopping
Vichy's face care and beauty products come from, not surprisingly, the town of Vichy in the French heartland, where the corporation was founded; the town is known for its antioxidant waters which abundantly flow from the renowned Vichy springs--100% pure and naturally rich with 15 minerals. The company was established by a French dermatologist, Dr. Pro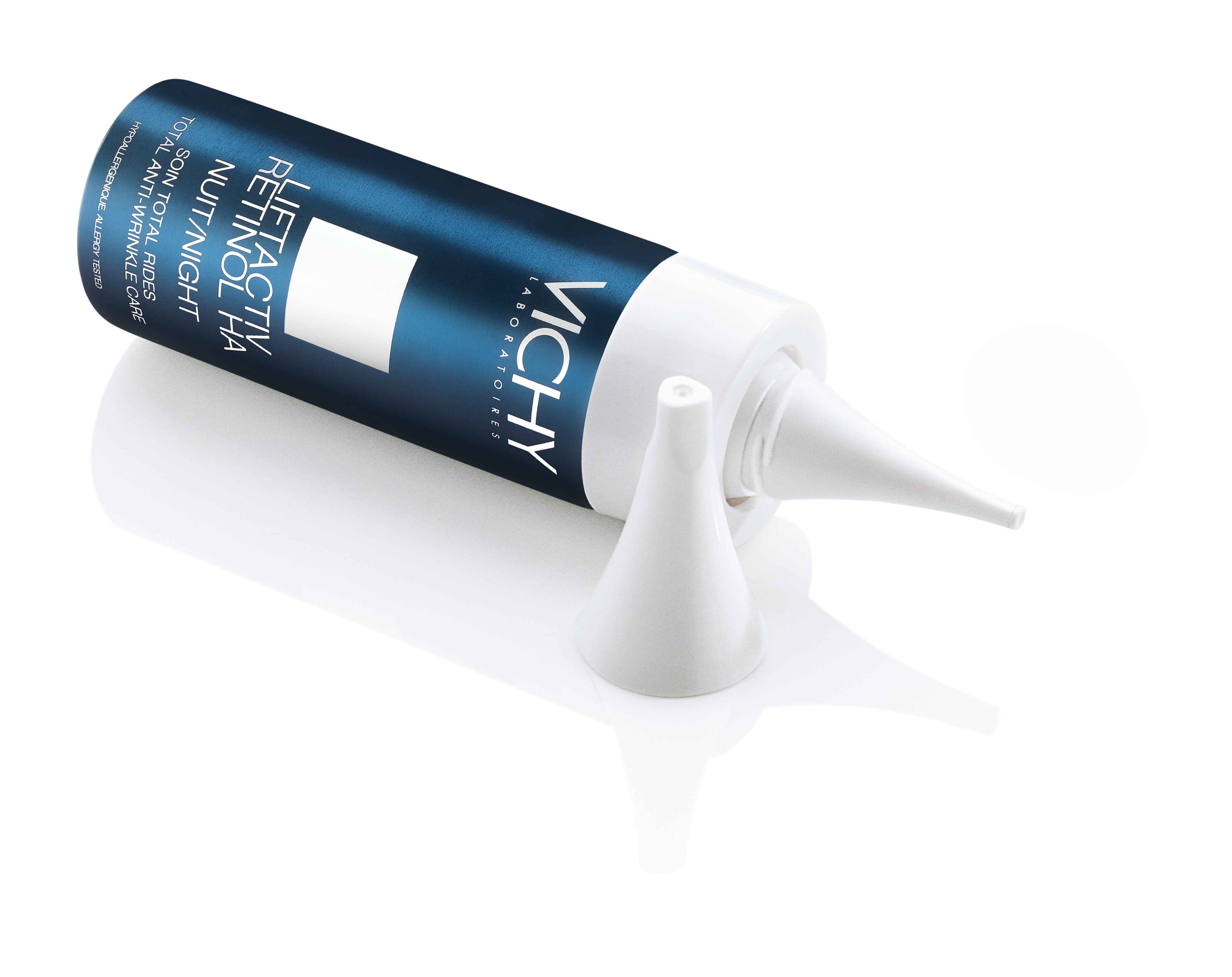 sper Haller, along with a pharmacist, Georges Guerin. Today, the Vichy brand boasts many different lines (nearly a dozen, in fact, including a suncare line, Capital Soleil, with some products with an SPF of 60), but I gave a few specific products a serious test drive, and can report back that I've had terrific results with each of them.
For starters, here is the simplest and most obvious must-have for your summer handbag: Eau Thermale (Thermal Spa Water), i.e., an atomizer of Vichy water! It's merely a delicious spray for refreshing your summer visage. It soothes and fortifies and feels so delightful when you spritz it on your face when you really need it--like when you get out of the subway. Because I am on planes so much, I bought a stash of the smallest size, 1.69 ounces (50 g), so that I can carry it on board a flight, since airplanes are like desiccating machines. You will use it all summer, on the beach, on the bus, and on board.
For keeping that face young, there are the LiftActiv Retinol HA products, harnessing the latest retinols, adenosines, hyaluronic acid, and so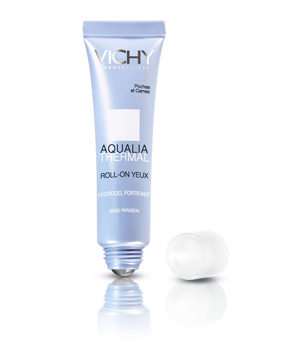 on: The company's studies proved that it had to address a variety of wrinkles that bother us: permanent wrinkles (deep furrows that appear over time); reversible wrinkles (surface furrows that change in shape during the day); and programmed wrinkles (small points that join together over time to actually form a wrinkle). This line has a LiftActiv Retinol HA Eyes product that incorporates more ingredients specifically developed for the delicate eye area, and which reduce wrinkles; it also can make the wrinkles seem to disappear with an illumining effect. (This is like putting some magic abra-

ca-dabra fairy dust around your eyes.) There are also the miraculous LiftActiv Retinol HA Night cream (let the elves make you younger while you sleep) and the LiftActive Reintol HA cream with SPF 18--a great tonic for your face during the day.
You'll also love another eye care product, the Aqualia Thermal Eye Roll-On which attacks puffiness and dark circles. This is another one you'll want to carry on a plane. It feels cool and soothing when you apply it, and seems to really take the puffiness down. The company's lines are quite diverse (for example, for problem, outbreak-plagued skin there is the acne line, NormaDerm), so there is something for everyone. And while it's not the highest priced product line on the market, it's the high end of the somewhat lower end. But as Allure magazine has proven time and time again, it's not about price, it's about performance.
So I suspect, after you try a few of the Vichy elixirs, you'll feel as I did: Veni, Vidi, Vichy--that you came and saw, but it conquered you!
Posted on Wednesday, June 22, 2011 @ 04:25 PM | 0 replies Start the Discussion
---
City Shopping
As with so many things, necessity often proves to be the Mother of Invention. For Dr.'s Remedy Enriched Nail Polish, it all started with a pregnancy caveat: Dr. Adam Cirlincione's wife, Rachel, was indeed, in the family way, and she was advised to avoid hair dyes for fear of being exposed to certain chemicals. Al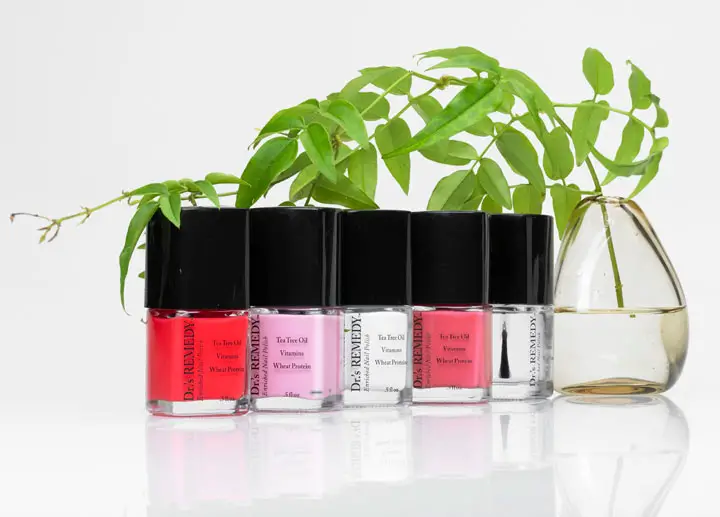 ong with that warning, came the advice to stay away from certain foods and beauty or household products which might contain harsh chemicals.
Dr. Cirlincione, a board-certified podiatrist, began to research the ingredients in commercial nail polishes and it became obvious to him that the formaldehyde, toluene (that is usually the stuff that makes the polish smell kinda' nasty), and DBP (dibutyl phthalate) regularly used in polish formulas could be both damaging to the nail, and moreover, potentially bad for one's health, not to mention a baby's health. Indeed, consumer activists, like the Campaign for Safe Cosmetics, have lobbied to persuade manufacturers to sign a Compact for Safe Cosmetics, which urges them to replace suspect chemicals with safer alternatives.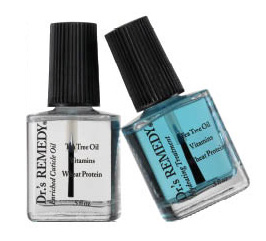 Dr. Cirlincione partnered with a colleague, Dr. William Spielfogel, and jointly, they undertook the challenge to develop polish that was free of those three "nefarious" chemicals. The result? Dr.'s Remedy. Their polishes and nail care products are free from the "big three," yes, but they are also enriched, helping to stave off the dry, brittle nails that can result from constant polish use. They have added things like tea tree oil and garlic bulb extract, which are naturally occurring anti-fungal and antibacterial agents-clearly their formulas are better for the nails. For anyone with allergies (yours truly stopped using "regular" polishes years ago, and sticks with glazes that are toluene-free), they are a godsend. And now that it is definitely pedi season-even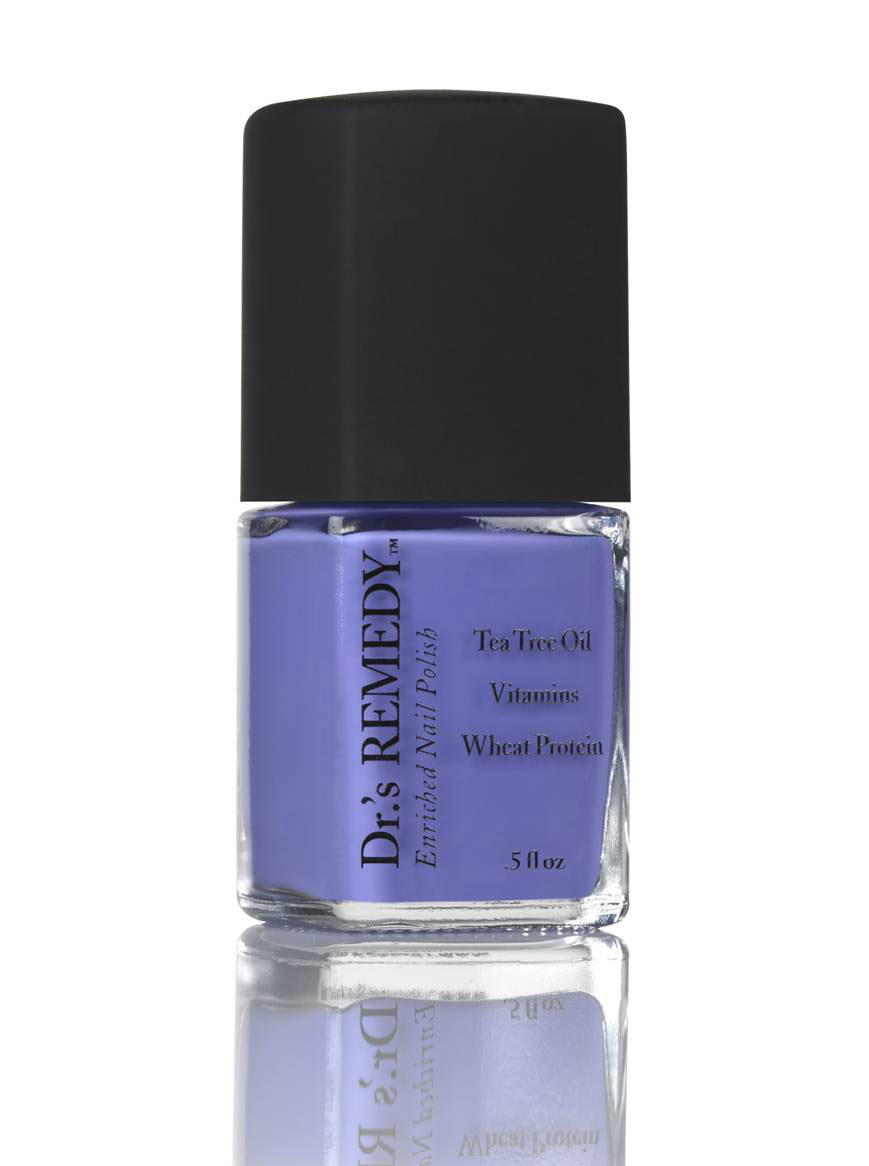 if you kept your tootsies hidden in boots all winter-it's time to bare the metatarsals and get some stylish (and safe) polish on those digits.
This past winter, Dr.'s Remedy unveiled a batch of cool colors-chic dark, wintry tones, like claret, burgundy, brick, and ruby. But for spring there is bright, flower-garden-like menu of perky poppy, subtle rose, creamy coral, peachy-pinks, and a French manicure kit. There are also nail-care products in the line-acetone-free remover, oil for cuticles, base and top coats--and the best product--a tea tree oil brush-on treatment, for helping damaged nails. The polishes are priced at $17.00 and are available at the on-line store.
© Ruth J. Katz, all rights reserved
Posted on Tuesday, May 24, 2011 @ 01:27 PM | 0 replies Start the Discussion
---
City Shopping
Some years ago, when we were covering après-summer skincare, Dr. Soren M. White , a cosmetic dermatologist and Director of Dermatologic Surgery at Metropolitan Hospital, told us, "Keep it simple in the summertime." What he meant was that summertime is not the time for peels, procedures, "facial wor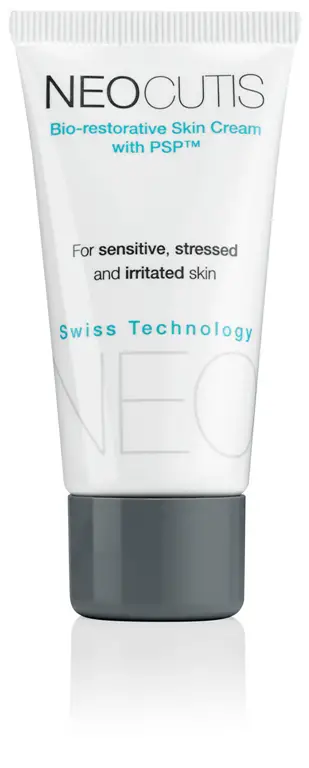 k," so to speak. He recommended for daily use-summer or winter-a strong sunblock and a product called NeoCutis, a cream developed by Swiss scientists, after years of bio-engineering research. Dr. White said it was a cream that had been developed to encourage new skin growth in burn victims. Regardless of its genesis, ever since that fateful interview, we have been addicted to NeoCutis, and now that we are getting ready for our winter beauty regimen, the NeoCutis folks have come out with more products, above and beyond the Bio-Restorative Skin Cream skincare cream that is our constant companion. (You need an amount the size of a pea to coat your entire face; $ 95.00/1.0 fl oz., and $135.00/1.69 fl. Oz.)
The official story of NeoCutis, from the horse's mouth: During years of research, physicians observed that fetal skin had a unique ability to heal without scarring and it was at the University Hospital of Lausanne, Switzerland, that scientists created a biotechnology process to extract the rich proteins responsible for scarless wound-healing fr

om cultured fetal fibroblasts; they then developed a dedicated cell bank for developing new skin treatments. The resultant products were meant for healing wounds and encouraging the skin of burn victims to recover.
However, fast forward to the present and the half dozen or so NeoCutis' products that all draw on this technology. Newest to the line and out just in time for winter is Lumière ($80.00 for .5 fl. Oz.); it's an intensive, line-smoothing eye cream with a high concentration of NeoCutis' secret ingredients. It will help smooth away telltale lines around the eyes, reduce puffiness, and remediate under-eye darkness.
Posted on Thursday, October 21, 2010 @ 12:02 PM | 0 replies Start the Discussion
---
City Shopping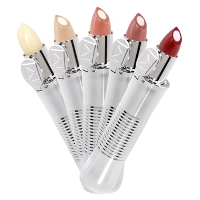 Speaking about his new line of lip glosses, Beverly Hills dermatologist Stuart Kaplan says that he wanted to "recommend a natural product to patients that not only moisturizes and protects from the sun, but also fights aging." He feels that with his Lip 20, he has developed the first true anti-aging treatment for the lips.
Lip 20 by KaplanMD is a treatment and color product that is enriched with marine collagen, peptides, antioxidants, and a long list of "good" ingredients, like sea buckthorn berry extract, a moisturizer that KaplanMD says is clinically proven to be 20 times more effective than Vitamin E, providing superior hydrating and lip-softening. Another miracle ingredient is the patented hyaluronic "filling spheres" that microscopically "infiltrate" lip tissue and therefore plump lips up and smooth them out. Another important asset of KaplanMD's glosses is the SPF 20 factor.
The packaging of the glosses is really fun, too. The hinged top of the tube flips up, the inner protective sheath of the tube spirals up, like a periscope, and then out of that, pops the lip gloss. The product is available in five colors: Clear, Sheer Natural, Sheer Berry, Sheer Ruby, and Sheer Nude ($30 each), and is sold in Gotham at Windsor Pharmacy. In addition to these five lip care-and-color products, KaplanMD makes a limited edition (very limited and nearing the end of production, so hurry up if you want to get one!) Peach Shimmer, in (duh) a peachy tone, nice enough in and of itself...but what makes it very razzly-dazzly, is the shimmer gloss that comes with it, to overlay on the peachy color. Very peachy, indeed.
Posted on Monday, July 19, 2010 @ 10:15 AM | 0 replies Start the Discussion
---
City Shopping
It's travel season, officially, what with Memorial Day-the unofficial beginning of summer-upon us. And, darn, if it isn't inconvenient to start meting out three-ounce "servings" of all your vital and favorite cosmetics and toiletries to stick into plastic bottles, all of which then have to be stuffed into a ridiculously small plastic bag. Well, forget it. We just check our l
uggage these days, despite the nasty luggage fee. One royal pain, indeed.
However, if you want to travel in style, with the most gorgeous "train" case (yeah, these train cases know how to travel in plane luggage holds, too!) loaded to the brim with travel-size lotions and potions, then treat yourself to the Luxe Travel Cases from Minimus , a Web retailer which specializes in all things travel-size...and we mean all things! If it's something you want to take on the road with you, they've got it in miniature. Single-servings of things you do not want to buy in bulk; or oddball, travel accessories of medicines; or European cosmetics, or whatever.
For the lady-like jet-setter, there is a stunning, cream- and luggage-colored "Tuscan" train case by Bric's, makers of fine-quality valises and totes, all crafted in Italy-artistry, quality, and craftsmanship are inherent in these bags. The little valise is loaded up with 52 (yes, really) travel-size, beauty-regime products, and includes things like: Badger Headache Soother in peppermint and lavender; Evian Facial Spray (this is one of my favorites and I take it on every plane trip!); H2O+ Lip Mender; Philip B Chocolate Milk Body Wash & Bubble Bath (yummy, yummy); Nexxus Mousse Plus...and way more. The entire case and contents retails for $895, which is probably more than your plane ticket costs.
For those with a Y chromosome, there is a slightly smaller cache of goodies, 43 items, and they include high-end luxury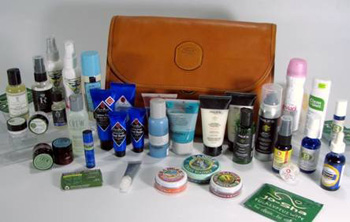 brands, and hard-to-find items, including things like: Dr. Singha's Travel Tonic Herbal Supplement; E-shave Pre-Shave Oil in a lavender scent; Jack Black Oil-Free Sweat Resistant Sun Guard SPF 30+; Badger Sore Muscle Rub (now, we're talking-who doesn't get absolutely trashed on long flights?); Brittanie's Thyme Organic Insect Repellent. It's all packed very handsomely in a tobacco-toned Bric's Italian "Life Pelle Necessaire" tri-fold toiletry bag for $549.
Posted on Tuesday, May 25, 2010 @ 02:04 PM | 4 replies View/Post Feedback
---
City Shopping
It all started during the blustery freeze of February with Sensai's Lip Base ($26).  We were wedded to that tube of lip treatment all winter, not just because it was the best hydrating balm around, but because it also has an SPF of 15 (we like th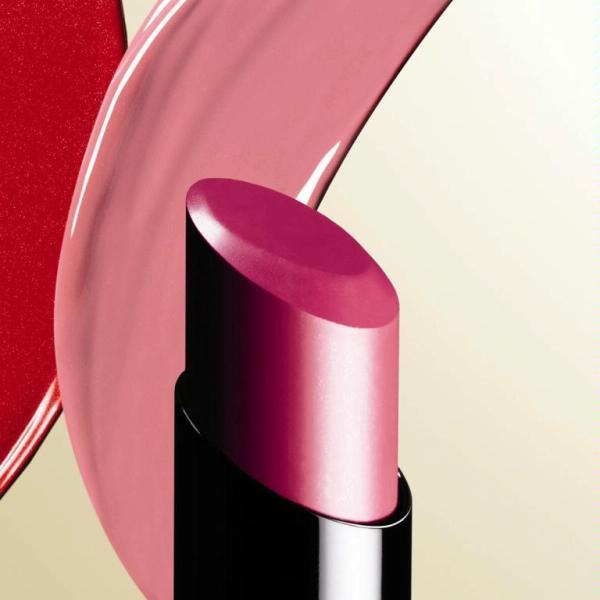 at) and further, it seemed to plump and smooth scratchy winter puckers.  (Sensai, if you don't know, is quite the sensation abroad -- an upscale makeup and skincare line that European women have embraced.  Think Bergdorf Goodman and Barneys here in Gotham.)  While we're not giving up our Lip Base for summer (it helps keep lipstick on longer, anyhow), we are expanding our lip palette to include a few new tricks, namely Sensai's two lipstick lines, Lasting Treatment Rouge and Deep Moist Shine Rouge ($40 each).  The slightly frosty sun-kissed peach tones will be a must for the beach.

And another lipstick that will look fab on the lips and probably looks even more fab in its case as you extract it from your purse, is the Rouge G de Guerlain, le dernier cri from a name synonymous with the planet's most exotic and iconic fragrances.  Rouge G looks like an aerospace accessory, with a shiny gleam on its futuristic-looking case.  Created for Guerlai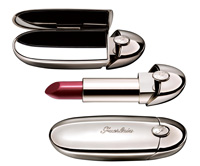 n by Lorenz Bäumer, a French jeweler who has designed for Vuitton, it's a little jewel of a bullet-shaped torpedo, with a hinge that pops the top open, to reveal a mirror and a deliciously seductive, creamy lip color, that interacts with light and makes your smile just dazzling.  ($45)

Lastly, we're also swearing by the new lipstick line from YSL Beauté, Rouge Volupté, in a rainbow of over a dozen intense, densely pigmented colors, that drench the lips with a smooth and silky feel (field-tests support the kno

wledge that that sensation is even transferred to the cheek of a kissee).  It's also got an SPF of 15, as do the lipsticks in YSL Beauté's Rouge Pur Shine, a classic line from the company that we have used for years -- we especially like #11, a dewy, sheer transparent pink.

So, stock up your summer makeup kit with this trifecta of lip colors from Sensai, Guerlain, and YSL Beauté.  And get ready to give someone some serious lip. 


Posted on Wednesday, May 27, 2009 @ 06:15 PM | 0 replies Start the Discussion
---
City Shopping
We'll be exploring more spring cleaning in the next few days -- facial cleaners we love and which we lavish upon our ever-grateful-to-look-improved-upon visage... but before we get into more pore-cleansing, we thought in honor of imminent Easter, we'd put our best face forward with some of Christian Dior's color finery. And Dior, as always, never disappoints us, with its multi-hued line of maquillage. What a gorgeous palette the company has put out for the springtime.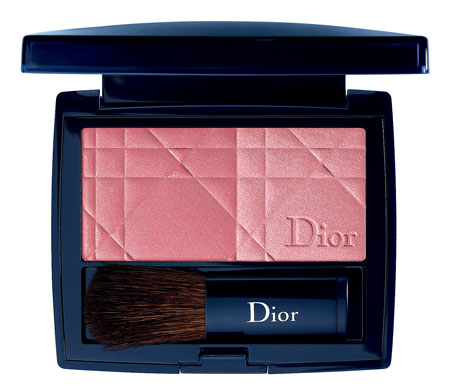 For starters, we fell in love with pretty facial bronzers, then all the bright glosses for our lips, and of course, we could not forget the gorgeous ombréed shadows for the eyes.

Lips: Dior Addict High Shine translucent lip color -- so fragile, just a hint of a tint and so many colors from which to select ($25) and the Gloss Reflect ($24.50; below left), more color, more shine, more come-hither on our lips.  For cheek shine, we could not decide between the Poudre de Soleil ($42), that really does impart a kiss of the sun or the DiorBlush ($38; above), that is two blushes in one, a shimmer and a sheer, one velvety and matte; then a little eye excitement with the 5-color petite compact of stunning shadows, in "Mystic Jade" ($54; below right), the just-right tones for Easter, to match our bonnet.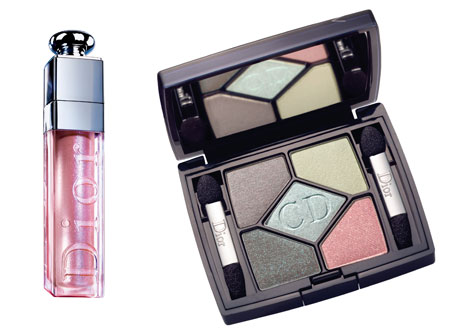 Et voilà!  Our face was finished for Easter.   

Posted on Friday, March 21, 2008 @ 06:28 PM | 111 replies View/Post Feedback
---
City Shopping
No, not that kind of spring cleaning, but a facial spring cleaning -- getting all the goop and gook off your face and out of your pores, so you can start the season with a shiny, bright visage.  And boy did we have a spring cleaning the other day. New in New York:  Blue Mercury.  Sounds like something a little space age-y, doesn't it?  But that couldn't be further from the truth.  Au contraire, it's something VERY cosseting. 
Blue Mercury is the latest beauty buzz to hit the Big Apple.  Sort of a cross between Sephora and Bliss Spas.  There is one store/salon (it's kind of a hybrid) here in the city now, on the Upper West Side.  And aren't we lucky, it's right in our nabe.  We now can boast of having, within a stone's throw of the old homestead, Jacques Torres, the Shake Shack (coming soon), the Magnolia Bakery, and Blue Mercury.  Yes, we've lost Williams Chicken and a myriad of other old-time retailers the Eclair on West 72nd Street and that old standby, Cake Masters (we were a sucker for those sugary, gelatinous hot-pink roses), but Blue Mercury more than makes up for at least one of them.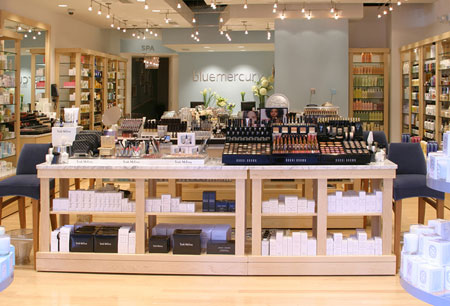 So, not to get off the thread here:  It's a candy store, in the way that Sephora is, but very different...there are no harsh fluorescent lights, no disco music, no trendier-than-thou hipness.  It's cozy, with wood and warmth everywhere, and family-friendly displays and lots of nice young woman who are there to make you up, cleanse your skin, and show you just what you need.  So many prestigious brands, all stocked on wooden shelves.  It's also a bit more upscale than Sephora, with products like Molton Brown, Lafco, The Thymes, L'Artisan Parfumeur, Diptyque, Creed, and Bumble & bumble, to name but a handful.  Many other usual suspects are there, though, too, like Nars and Trish McEvoy. 
But what truly sets Blue Mercury apart is the treatment salon.  In the back of the shop, through an Alice-in-Wonderland door (as there is truly another world on the other side of the portal), is an intimate spa-like salon where you can avail yourself of any number of self-indulgent, beautifying, and healing treatments, and we sure did have a humdinger of a cleansing -- quite a rejuvenation for spring. We tried the power facial, which had some micro-dermabrasion and a vitamin oxygen blast and, we must admit, we were ready to outshine that crystal ball that comes down at Times Square on New Year's Eve. What a sparkle in our face when we left the salon.  The alchemy was performed by Natalia Higginbotham, and she's a real conjurer when it comes to magic potions. There are fusion, crystal, hydrating, and purifying facials, and hot rock massages, and body polishes, and an entire menu to cleanse you for spring... 
So, get thee to 2305 Broadway, between 83rd and 84th Streets, for the treat of a lifetime.  Call 800-294-7700 for an appointment first, or visit them on the Web at www.bluemercury.com.  You will not be sorry.  This is one kind of spring cleaning for which you need no broom!
Posted on Thursday, March 20, 2008 @ 04:04 PM | 1396 replies View/Post Feedback
---
City Shopping
Anyone who's ever heard anything about best-selling author and celebrity dermatologist Dr. Nicholas V. Perricone knows that he has based his skincare philosophy on a three-pronged approach, including an anti-inflammatory diet, supplements, and topical antioxidants. But if you're not an adherent and have no time for the regime, at least drop by the newish, posh salon and treatment center (not his office) and avail yourself of the miracle Electro-Stim Lifting Facial -- because you might just find it delivers the same result! We've had many a facial in our lifetime and have to say that this facial, at least as performed by master esthetician Estela Gilboe, is an hour-plus of sheer heaven, and the results are, well, utter magic.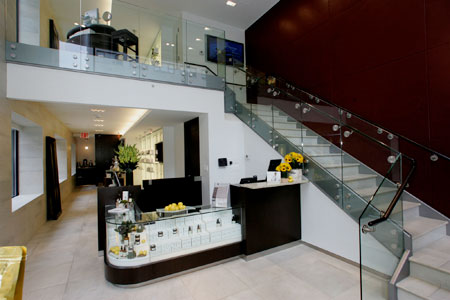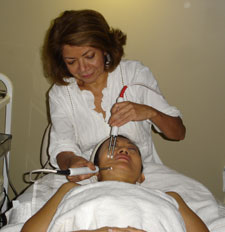 This is not your mother's facial, that's for sure. There's a cutting-edge machine involved that delivers some type of electro-stimulation technology that promises rejuvenation -- the non-invasive "facelift," if you will. The literature says it stimulates facial muscles, which in turn results in greater facial contour -- and a more youthful look, which the staff says can actually be measured by complexion analysis using VISIA technology. We don't know about all this, but what we do know is that Estela works miracles and that we saw lots of dead skin cells come sloughing off our face and we saw a more youthful visage a few hours later.

We also have to say that the time we spent with Estela was like visiting with an old friend. She is one of the most seasoned estheticians in the city...with an impressive resume and credentials. It's no wonder Dr. Perricone snapped her up from the Louis Licari Salon. Louis' loss was Nick's gain -- and ours. We cannot wait to go back to test drive the oxygen facial. The N. V. Perricone, M. D., Flagship Salon, 791 Madison Ave. (corner of E. 67th St.), 866-791-7911 and 212-734-2537; www.nvperriconemd.com
Posted on Monday, December 17, 2007 @ 09:00 PM | 7 replies View/Post Feedback
---
City Shopping
Although John Sahag died a year ago, his salon lives on; the master hair stylist left his business to "the kids" -- his stylists -- and one tradition they maintain is Student Night (Wed., 6:30 p.m.), where rock-bottom prices and top-flight talent await you. Haircuts are a mere $45! (Women's, normally $150-$225; men's, $100-$160). Single-process color is a scant $30 (normally, $125 & up), and highlights, $65 (regularly, $250 & up). Call Tues. between 11 a.m. & 12:30 p.m. 425 Madison Ave. at 49th St., 2nd flr.,  212-826-3305; www.johnsahag.com (This article originally appeared on the 9/06 issue of Manhattan Living.)

Posted on Tuesday, November 27, 2007 @ 10:00 AM | 1276 replies View/Post Feedback
---
City Shopping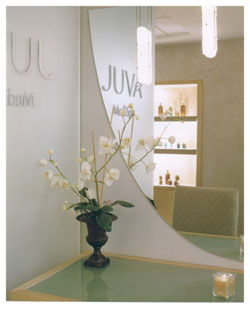 The Juva Center offers something for everyone when it comes to laser and cosmetic surgery, aesthetic skin care, and general dermatology, and the packed waiting room attests to the solicitous care and exceptional skill of the entire staff. Whether it's head-to-toe skin treatments, micro-dermabrasion, laser procedures to obliterate brown spots and little blood-vessel "tributaries," or injectibles to do away with varicose veins -- or even more extensive surgery, like face lifts or tummy tucks -- the Center's team is equipped to expertly handle it. Dr. Michael C. Bruck will tell you that the demand for state-of-the-art, specialized cosmetic procedures is burgeoning...but a more interesting statistic buried in that generality is that, among men, cosmetic procedures are definitely on the rise. Dr. Bruck estimates that nearly 20% of his patients are men, and the most common procedure they come for is to shed those endearing, but unwelcome love handles: "You can never just spot-reduce an area at the gym. You can build an area, but not effectively 'remove' it." And so liposuction is the best bet. More fascinating, however, is the number of men who come in for Botox -- for their hands! "A handshake says so much about us," he comments, and further adds that men whose hands perspire opt for Botox to alleviate it. He also observes that the "brow-and-forehead" complex is another target for men, and he says that Botox is again the solution for those furrows. The Center also sees many men who come to have excessive hair removed. In other words, no reasonable cosmetic problem cannot be solved here -- regardless of your sex. Juva Skin & Laser Center and Health & Wellness Center, 60 E. 56th St. btw. Madison & Park Aves., 212-688-5882; www.juvaskin.com (This article originally appeared in the 1/06 issue of Manhattan Living.)
Posted on Monday, November 26, 2007 @ 03:51 PM | 1 reply View/Post Feedback
---
City Shopping
"Embrace the silence." That's what is written on the plaques outside the relaxation room/library (yes, library -- where, mercifully, cell phones are prohibited) at the Cornelia Day Resort. Indeed, each and every room in this exquisitely designed and appointed day spa engenders relaxation -- and luxury. (There's even a private side-street entrance for boldface names to use.) Romanian-born Cornelia Zicu has created a haven of sanctum in midtown, and even the little gift shop (with carefully edited wares) is peaceful. There are glorious treatments to be had here, too, from the signatures facials ($175 and up, depending on which "enhancers" you opt for, which might include the balancing peel or the oxygen revitalizer), soaking baths (Romanian mud, honey harmony), and all types of massages. There are seaweed pedicures, and special packages for the bride and her party, and on and on, but perhaps the most innovative of all the services is the Watsu massage, which is performed in a penthouse-level, private pool filled with 20,000 bottles of salinated Evian water. Really. Not surprisingly, 30% of the clientele is male, who also come for special facials, hand- and foot-grooming, waxing, and of course, to visit the barbershop. The best part of this sybaritic indulgence is that you can take home a bit of Cornelia, since the salon also sells three of Cornelia's own scientifically developed skincare-product lines ($28 to 150). 663 Fifth Ave. btw. 52nd & 53rd Sts., 8th flr., 212-871-3050; www.cornelia.com (This article originally appeared in the 1/06 issue of Manhattan Living.)
Posted on Monday, November 26, 2007 @ 03:51 PM | 5104 replies View/Post Feedback
---
Subscribe to this Blog's
Feed