City Shopping - New in NYC Blogs
Back to Blog... | View More Bloggers...

About the Author: About the Author: Ruth J. Katz is a well-known shopping and service writer based in New York City. She has written about shopping for 25 years for New York magazine; covered the topic on-air at Fox-TV for several years as the Home Services expert; and had her own show on both the USA and Lifetime Cable networks. Katz wrote extensively for The New York Times as well, and contributed periodically to the New York Daily News. She is a passionate shopper, always looking for not merely a good buy, but the best buy, ferreting out a "steal" or discovering up-and-coming designers. She has written five books and is a former contributing editor to Hearst's Redbook, Classic Home, and Colonial Homes; she is currently a Contributing Editor of New York Home, Golf Connoisseur, The Modern Estate, and Promenade magazines. She is also the former Shopping Director for Davler Media's Manhattan Living.


---
City Shopping
Madison Avenue, that gilded swath (dare we say Swatch?) of retail fantasy, stretching from midtown up to about 86hth Street is home to more fine, upmarket watch boutiques than there are hours on the clock dial. And in recognition of the prestigious brands that have graced the thoroughfare over the years and in honor of all the new watch emporia opening (think: Vacheron Constantin and Geneva's DeLaneau, among others), this boulevard of dreams is staging its first Madison Avenue Watch Week from April 11th (Monday ) through the 16th (Saturday). Madison Avenue Watch Week (presented by The Wall Street Journal) is a celebration of haute horology for collectors and connoisseurs, feat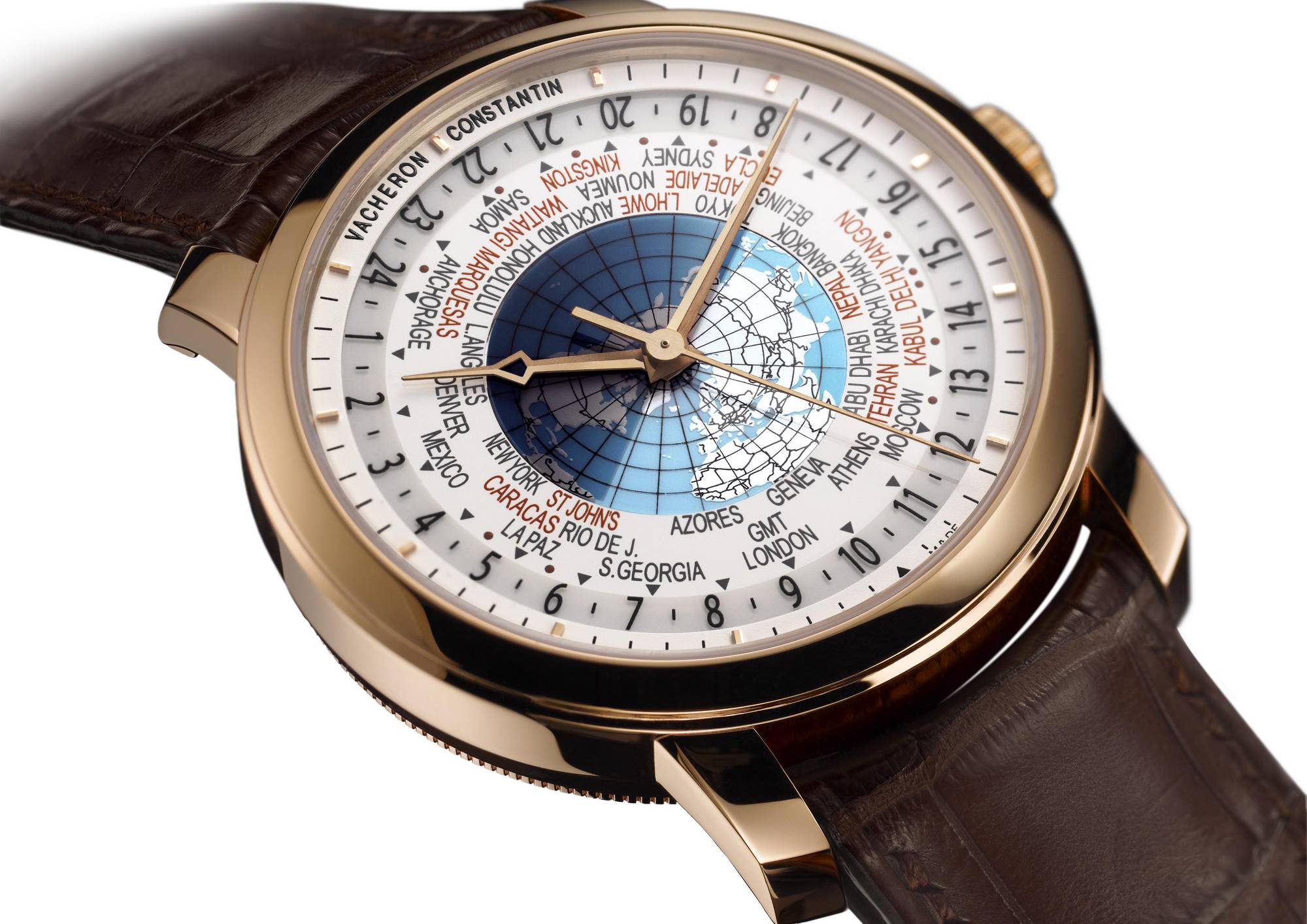 uring artisan demonstrations; new watch previews and launches; discussions with watchmakers; presentations regarding trends in design, manufacturing, and mechanism technology; an exhibition of antique and historic timepieces; and private VIP sales opportunities.
This is definitely a time to set the alarm on your watch to remind you of the many opportunities that there will be along the Avenue, for both shopping and dreaming. Participating boutiques include:
Asprey / 853 Madison Ave. / 212-688-1811
Blancpain / 781 Madison Ave. / 212-396-1735
Breguet / 779 Madison Ave. / 212-288-4014
Chopard / 709 Madison Ave. / 212-223-2304
Damiani / 796 Madison Ave. / 212-375-6474
David Yurman / 712 Madison Ave. / 212-752-4255
DeLaneau / 681 Madison Ave. / 212-355-3142
Georg Jensen / 687 Madison Ave. / 212-759-6457
Girard-Perregaux / 701 Madison Ave. / 646-495-9915
Graff / 710 Madison Ave. / 212-355-9292
Hublot / 692 Madison Ave. / 212-308-0408
Mauboussin / 714 Madison Ave. / 212-752-4300
Montblanc / 598 Madison Ave. / 212-223-8888
OC Concept Store / 655 Madison Ave. / 212-759-9220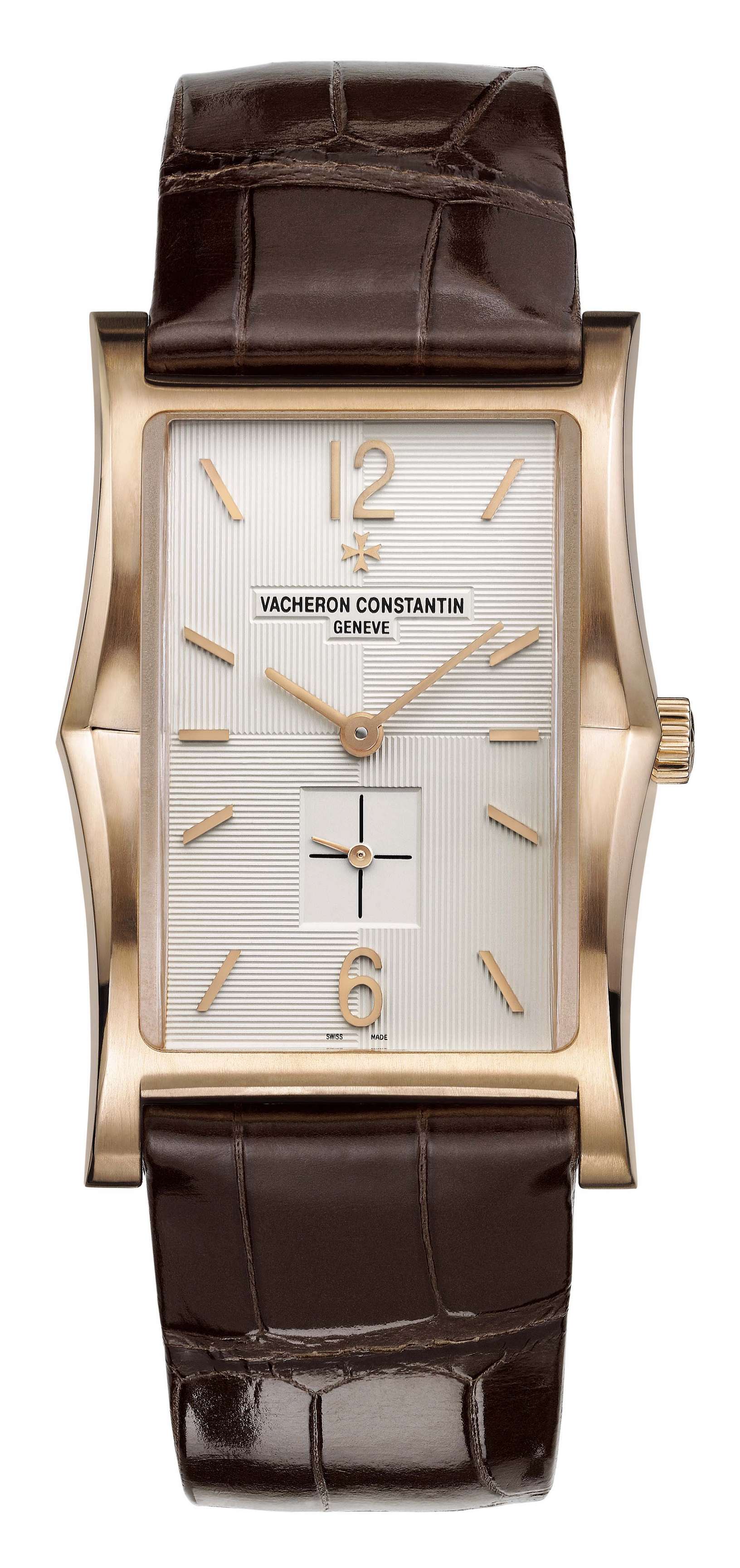 Peter Elliot / 1070 Madison Ave. / 212-570-2300
Porsche Design / 624 Madison Ave. / 212-308-1786
Vacheron Constantin / 729 Madison Ave. / (opening soon) / 877-862-7555
Log on to the home page to access of the calendar of events for the week and to sign up for information on in-store programs, invitations to receptions, talks, and so on.
For additional information: Matthew Bauer, Director, the Madison Avenue Business Improvement District, at information@madisonavenuebid.org.
Posted on Thursday, April 07, 2011 @ 02:02 PM | 0 replies Start the Discussion
---
City Shopping
Last week, it was shoes. A passion. This week, it's pens and leather goods, more favorites. How lucky are we, to get to be The Town Crier (at least of this blog) and to share the things we love with everyone else? We have cooed over Campo Marzio pens for years. And whenever we are in Italy (the company has nine boutiques and nearly 60 different sales counters in other stores across the country), we try to find a little trinket to gratify our craving. Since Campo Marzio has been satisfying the pen-lust of Italian nobles, politicians, and artists for over 80 years, we feel right at home with our own yearnings for writing implements of style, marked by fine workmanship.

A few years ago we discovered that Campo Marzio had opened in London, so now we have to always stop by the shop on Piccadilly when we're heading to St. James's. (For the record, the company has 17 boutiques in 15 cities in 11 countries.) And now – finalemente!!!! – there is a shop-within-a-shop at Kate's Paperie in SoHo (72 Spring Street, between Crosby and Lafayette Streets). Coming soon, at the other Kate's locations (East Side, West Side, and all around the town, as the song goes), more Campo Marzio boutiques.

Let's see. What do we love about Campo Marzio? Well, for starters, the pens with all the rhinestones. But then we love the pens with all the polka dots. Then we love the silvery pens that are very cutting-edge. Then it's the leather goods -- the portfolio cases, the business-card holders, the stationery boxes, the organizers, the wallets, the waste paper baskets, the envelopes, the letter-holders....and on and on.
It's also about the color. No store in the world is a happier shop to walk into. From the bright-orange, signature exterior to the painted shelves, the colorful panoply of merchandise spread out so appealingly, and the rainbow-like displays...it's like walking into a Pantone color catalogue. Even if you hate pens -- and the company has every kind of pen, ball point and fountain pens, roller balls, calligraphy sets, etc. -- you will easily be turned into a pen lover, as a Campo Marzio shop is simply a joy to behold.
Prices are soothing, also, and will not break the proverbial bank: Leather goods in general range from about $12 to $210; pens range from as little as $13 to $90 for the most fancy; journals and albums from $25 to $160; desk accessories from $15 to $40; and portfolio envelopes, from $15 to $40.

Hip-hip-hooray, that the work of these talented Italian craftsmen has finally made it to our shores. Bravissimi!
Posted on Wednesday, September 29, 2010 @ 01:36 PM | 9 replies View/Post Feedback
---
City Shopping

When Té Casan opened on West Broadway last year, we thought we had died and gone to heaven. Well, now we're off to a loftier aerie -- the new shoe department at Saks Fifth Avenue.  While Té Casan boasted over 5,000 square feet of footwear -- everything from slides to sneakers -- the new Saks shoe department, on the entire eighth floor, boasts a cool 10,000 square feet, and more than 100,000 pairs of shoes. Be still our heart. (Maybe we're having déjà vu all over again, but somehow, we remember from our youth, an entire floor at Saks devoted to shoes.)  O.K., you probably won't find the cutting-edge foot finery at Saks, as you would downtown at that Soho newcomer (or maybe not even so many name brands as at the warehouse-y DSW), but Saks' eighth floor can brag about something no other shoe department -- dare we say in America? -- has:  its very own zip code.  We are not kidding.  It opens tomorrow, so get out your plastic and hie thee to Fifth and 50th for all the usual suspects (Chanel, Prada, Stuart Weitzman) and countless other brand names that may be new to you.  Bring peds.
Posted on Thursday, August 16, 2007 @ 06:43 PM | 34 replies View/Post Feedback
---
City Shopping
Junko Yoshioka, maker of fine hand-sewn, couture bridal wear, has signed a lease for seven years. (Could there be something to that?  To that odd number?  Like that Biblical thing about seven years of good luck and seven years of bad luck -- not to mention the seven-year itch…hmmm…)  The company has 18 bridal salons around the States and Japan, and this site will be a huge 3,000 square feet.  They're at 580 Broadway between Prince and Houston…as usual, with new leases, stay tuned.  We're sure to have more info down the road.
Posted on Tuesday, August 14, 2007 @ 01:38 PM | 49 replies View/Post Feedback
---
City Shopping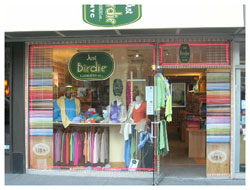 Just about the time last month that we were telling you about that "sneaky" Loehmann's opening on Broadway and 73rd Street, another stealthy retail debut occurred nearby, one that we have been meaning to write up and share with you. The shop is called Just Birdie, with homage paid to golfers (as its name implies), but its merch is not solely for duffers at all; "civilians" will find the stock alluring enough (and prices compelling enough) to make this shop a destination. And indeed, it's a darling, jewel-box-size store with wonderful cashmere-and-silk-blend sweaters, all of which would look very spiffy on the golf course. (The exterior of the shop is decorated with little vignettes picturing St. Andrews, and plaid seems to be the major design element on the interior -- so Scotland and golf are definitely part of the company's inspiration.)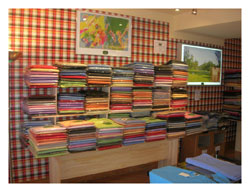 Started in France in 1996, the company has five stores in Europe and the one here at 2047 Broadway btw. 70th & 71st Sts. is the first in the U.S. There are well-priced styles for both sexes, and classics include turtle-, crew-, boat-, and V-necks, zip fronts and traditional cardigans, polos, T-shirt styles, and much, much more. Prices range from $89 to $165 for men, and from $79 to $165 for women, but there are accessories, wraps, and scarves in the store that are lower-priced. There are nearly three-dozen rich colors in the company?s yarn palette, ranging from delicate violet to deep russet.  

And just in time for Mother's Day, the shop is offering 10% off your purchases (if you mention that you read about it here), and considering that these are such well-priced sweaters to begin with, it?s a steal. So, forget scoring a birdie -- the shop is a hole-in-one!  
Posted on Monday, May 07, 2007 @ 01:16 PM | 248 replies View/Post Feedback
---
City Shopping
Our friend the film critic likes to do all his filing in clear-plastic, envelope-style sheets, secured in binders from Muji. What?!?!?! You don't know Muji? Well, soon you will. A Japan-based retailer -- with over 300 stores in its homeland, and another 69 stores around the world -- Muji sells environmentally conscious, minimalist housewares, paper goods, furniture, clothing, fabrics, accessories, and all kinds of things that you never knew you'd need or want, but need or want the minute you see them at Muji. And they're cheap -- really cheap. Everything has a very less-is-more look and is well designed and clever. Muji will be opening in the Renzo Piano-designed new New York Times building at 620 Eighth Ave. btw. 40th & 41st Sts. Muji is the first tenant to sign a retail lease for the building, and is expected to open for the holiday season this year. (The name comes from the Japanese words mujirushi ryohin, which more or less means "no-brand quality goods.")

Posted on Thursday, April 12, 2007 @ 09:55 AM | 35 replies View/Post Feedback
---
City Shopping
We've been watching the construction at the new Loehmann's, on Broadway between 73rd and 74th Streets, for months and months and months. Ever the snoop, we kept asking about the opening date, which it seemed kept getting pushed further into the calendar. And then suddenly, poof!  The store flung open its doors. This past Saturday. No notices. No fanfare. No nothing. It was, as the salesperson at the register confided to us (when we were paying for our cheapie -- but really adorable -- Marc Jacobs silvery, glitter ballerinas),  "even a surprise to us." (The staff.) Yeah, really. Apparently, sales associates came in that morning and were clueless that the store was going to open that day!

So, here is what we espied after a very quick trip around the vast football field of a store. (Remember, it was a Gristedes.) There are racks and racks of all the usual suspects: Anne Klein, Calvin Klein, DKNY, blah-blah-blah. You get the picture. As well as lots of names that mean nothing to you. BUT, in the accessories department, there were prestige brands that might tickle your fancy and put a little dent in your wallet, even discounted: A few stray Bulgari handbags (if only they were a New Yorker' s favorite color  -- black -- and not a fashionably springy pink and beige), but they were not $530 as they might be midtown, but rather $269. Colorful Pucci summer bags ($309, as opposed to $445, according to their price tags).  Furla and Tod's at discounted rates, too. In the shoe department, big names like Kenzo, Judith Leiber, Lacroix, and Cole Haan.

The store will be open (it's really a soft opening) through the 7th, closed Easter Sunday, and then on Monday the 9th, open only until 3pm, and closed for the "big party" that night; then a preview day (like what's going on now isn't a preview?) on Monday the 10th; and then finally, on April 11th, the Big Opening Day. 

Sit tight for more reports from the front.

Posted on Tuesday, April 03, 2007 @ 05:11 PM | 0 replies Start the Discussion
---
City Shopping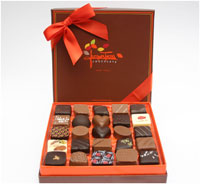 Uh-oh. We're in deep cocoa trouble. Chocolatier Jacques Torres has just signed a lease to open his third Gotham emporium right across the street from -- dum-da-dum-dum -- our residence. Bring in the guys in the hazmat suits for damage control.  The new shop will be on Amsterdam Ave. just north of 73rd St., within punting distance of the 72nd Street subway stop and Verdi Square.  It will be 1,000 square feet -- in other words, just large enough to sell more chocolate than you could eat in a year. Stay tuned; we'll be getting more particulars and an opening date...so you can mark your calendar and we can start the diet -- so we'll all be ready for the maestro when he starts tempering that chocolate on the UWS.

Posted on Tuesday, March 20, 2007 @ 02:36 PM | 0 replies Start the Discussion
---
Subscribe to this Blog's
Feed