City Shopping
Silhouettes and Profiles has been in business nearly 40 years and has had some of the same loyal patrons for all that time! Not hard to fathom, when you consider that it is tricky to find a really good tailor/dressmaker who will just as happily put up a simple trouser hem as create a new, lavish evening cape-and owner Irene Chermiakhovsky can do both with great skill and an artistic eye. At Silhouettes and Profiles, Irene, along with her right arm, Anna Drugova (not to mention Irene's half-dozen crew of nimble-fingered magician-sewers, mostly all foreign-born) will work on your simple mending, your complicated alterations and remakes, just as eagerly as she will refashion and revitalize a vintage Poiret, for example (should you be fortunate enough to own one). Irene counts the Metropolitan Museum of Art Costume Institute among her clients, thank you very much, and she particularly relishes working on vintage clothing and heirloom garments. However, if your problem garment's still got tags on it, or it's a resale-shop treasure, no matter: Irene and her team can ply their sleight of hand and refit or retrofit it.
They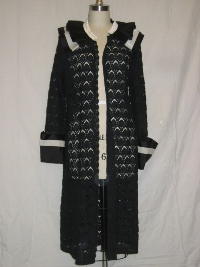 have also created a boutique-y line of clothing that they will custom-make to your size, mostly vintage-inspired, with touches of period laces, beading, or remarkable trims. But not all the line has its root in fashion history. There are also young, hip garments that are cut from very edgy designs-a cute straight, asymmetric white skirt with interesting black writing on it, and a flirty little ruffle, $120. There is a fabulous crochet-look, long, straight coat-sweater, with the cuffs embellished with layers of ribbon ruffles that are iconic of this season's Chanel chiaroscuro silhouettes, and so Irene's interpretation is, of course, fashioned in classic black and white, $275. She has also designed an extraordinarily stylish, black-and-white, Courrèges-inspired jacket, with red leather trim, $450. (It is also a great buy, because it's reversible to a small checkered woolen fabric, so it's really like gettin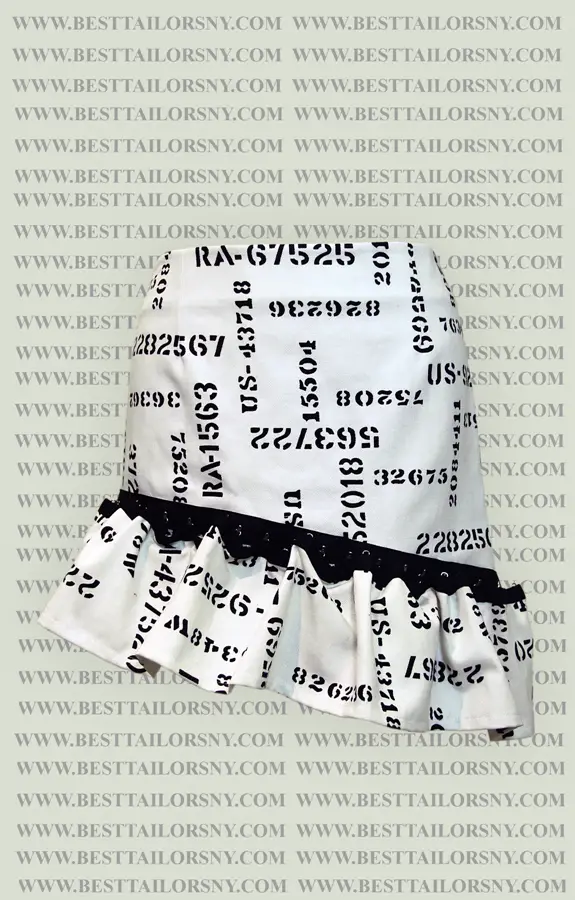 g two jackets in one.) There are sexy sweaters, blouses, and a half-dozen styles of dresses (also with various vintage trims mixed into the styling), and naturally, if you walk in with your own fantasy design, they can whip it up. You dream it up, they stitch it up.
Naturally, they still do repairs, so that if all you need is a hem put up on trousers ($24)*, or a jacket ($45) or a skirt ($25), they will cheerfully do just that, or take in/let out anything, or patch a knee, elbow, or inner thigh.....in other words, whatever.
*prices quoted are the starting tariffs for these types of repairs; so for example, a trouser with a cuff and a lining may cost more
Silhouettes and Profiles
160 West 71st Street
(Broadway and Columbus Avenue)
212-877-3372
closed Sunday and Monday
www.silhouettesandprofiles.com
Posted on Tuesday, November 03, 2009 @ 04:03 PM | 0 replies Start the Discussion