Smooth Sailing Astern: Kati Stern Sample Sale
Back to the Blog... | Post Feedback | Author Bio | Printer-Friendly
Kati Stern, a European-born-and-bred designer, is having her first-ever sample sale. Stern first showed here in the States at Seventh on Sixth in 2004 and has been a hit ever since, a choice of cutting-edge fashionistas.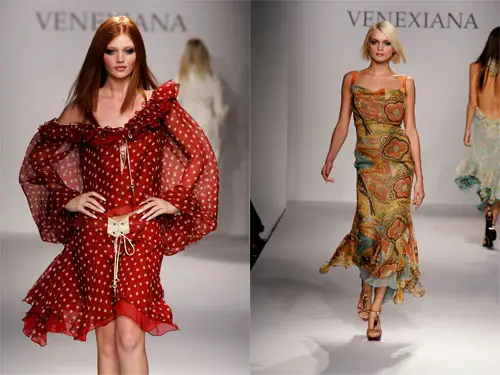 The sale will feature separates, dresses, cocktail/eveningwear, some fancy-schmancy gowns (her after-eight attire is really va-va-va-voom!), shearling vests, and more…all one-of-a-kind! Prices start at $175 and represent a significant savings off retail, not to mention off wholesale! No charge cards accepted, cash ONLY. Tuesday the 12th and Wednesday the 13th, both days, noon to 5pm at Stern's showroom, Venexiana, 521 W. 26th St., fourth floor, (between 10th and 11th Aves.); 212-629-6868; www.venexiana.us 
Posted on June 11, 2007 - by

---
Reader Feedback - Be the first to kick-start this discussion...



---
About the Author: About the Author: Ruth J. Katz is a well-known shopping and service writer based in New York City. She has written about shopping for 25 years for New York magazine; covered the topic on-air at Fox-TV for several years as the Home Services expert; and had her own show on both the USA and Lifetime Cable networks. Katz wrote extensively for The New York Times as well, and contributed periodically to the New York Daily News. She is a passionate shopper, always looking for not merely a good buy, but the best buy, ferreting out a "steal" or discovering up-and-coming designers. She has written five books and is a former contributing editor to Hearst's Redbook, Classic Home, and Colonial Homes; she is currently a Contributing Editor of New York Home, Golf Connoisseur, The Modern Estate, and Promenade magazines. She is also the former Shopping Director for Davler Media's Manhattan Living.

Recent Entries: