Dad's Day Is Approaching: Drinks Are on the House
Back to the Blog... | Post Feedback | Author Bio | Printer-Friendly
With Father's Day approaching, time to start thinking about dear old dad…and truth is, there are traditional gifts and then there are wacky ones. But one of the most popular gifts is alcohol, to stock up the bar, and perhaps to offer something that Dad might not splurge on for himself.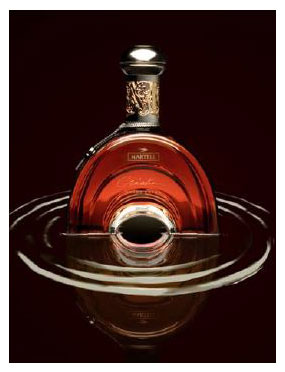 So, if you are going to break the bank, then break it with Martell's most dee-lish and dee-vine cognac, Creation Grand Extra, which is a reinterpretation of the Martell Extra that was first conceived two centuries ago. This is the smoothest, most mellow cognac you can imagine, with a delicate nose and an extraordinary finish -- like drinking a cloud. Sheer velvet. The color alone should tell you it is magical; it's blended from cognacs ranging in age from 50- to 100-years-old. It comes in a stunning, arc-shaped, semi-circle, crystal-looking bottle, at $299 for 750 ml. This will assuredly tell dad that he's the number one in your book.



For those dads who fancy vodka, Stolichnaya's elit vodka is the ticket. It's made with a century-old recipe, in the time-honored Russian tradition (and made in Russia): distilled four times, mixed with pure spring water, and then filtered using a patented freeze, a nifty process that causes the contents inside of the barrel to ice up, leaving only the best and most delectable vodka unfrozen in the center -- and that ultimately serves up unprecedented clarity and smoothness. This is for the true vodka connoisseur. It's $75 a bottle for 750 ml.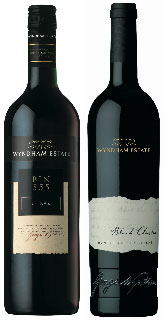 Last, and assuredly not least, are the prestige wines from Wyndham Estate, Australia's oldest continuously operating winery, and originally family-owned and -operated. An émigré from the U.K., George Wyndham first planted vines in 1828 and today the vineyard is home to countless award-winning wines, although the vintner is perhaps best known for its shiraz -- and for an extensive variety of shiraz, from a modest $9.99 for the BIN 555 (which won a Critic's Award at the Critics Challenge International Wine Competition) to the award-winning Black Cluster at $35.99. The company also produces ultra-premium Pinot Noir, Merlot, and Chardonnay, among others.

If want to spring for a really special gift, you can take dear old dad to Australia to tour Wyndham Estate; the tour features a visit to the historic cellars, open fermenters, and a 100-year-old operational basket press, ensuring that guests enjoy the traditional winery experience. There is also a 400-seat restaurant where tasting and sipping are definitely encouraged; the grounds further include a stunning natural amphitheatre that plays host to a number of musical and theatrical events. Overlooking the winery from a picturesque hill is Dalwood House, the original home of George Wyndham, which has been deemed a National Trust treasure.

Posted on June 11, 2007 - by

---
Reader Feedback - Be the first to kick-start this discussion...



---
About the Author: About the Author: Ruth J. Katz is a well-known shopping and service writer based in New York City. She has written about shopping for 25 years for New York magazine; covered the topic on-air at Fox-TV for several years as the Home Services expert; and had her own show on both the USA and Lifetime Cable networks. Katz wrote extensively for The New York Times as well, and contributed periodically to the New York Daily News. She is a passionate shopper, always looking for not merely a good buy, but the best buy, ferreting out a "steal" or discovering up-and-coming designers. She has written five books and is a former contributing editor to Hearst's Redbook, Classic Home, and Colonial Homes; she is currently a Contributing Editor of New York Home, Golf Connoisseur, The Modern Estate, and Promenade magazines. She is also the former Shopping Director for Davler Media's Manhattan Living.

Recent Entries: