JCC ANNUAL GIFT SALE!
Back to the Blog... | Post Feedback | Author Bio | Printer-Friendly
It's that time of year again, although it's hard to believe....but you better. The tree at Rock Center is going up as we speak and the first day of Chanukah is barely three weeks away. So, it's time for that wonderful sale of handsome, handmade gifts at the Upper West Side Jewish Community Center. It runs for two days, Tuesday and Wednesday, November 13th and 14th, from 11 a.m. to 8 p.m. The Center's very talented studio art/craft teachers sell their goods, so count on everything from exquisitely crafted, beaded, blown-glass, gold, and silver jewelry; textiles/scarves/wovens; and ceramic sculptures and utilitarian objets, among the many fine craft items these pros produce.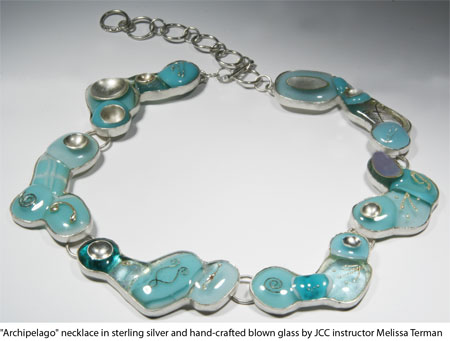 The JCC is at 334 Amsterdam Avenue, at 76 Street, and the Jewelry, Ceramics, and Wearable Art Holiday Sale takes place in the lobby in the Samuel Priest Rose building. Check out more info at www.jccartstudios.org. (If you're intrigued, you can even register for classes from these gifted instructors!) Cash, checks, and plastic accepted.
Posted on November 12, 2007 - by

---
Reader Feedback - Be the first to kick-start this discussion...



---
About the Author: About the Author: Ruth J. Katz is a well-known shopping and service writer based in New York City. She has written about shopping for 25 years for New York magazine; covered the topic on-air at Fox-TV for several years as the Home Services expert; and had her own show on both the USA and Lifetime Cable networks. Katz wrote extensively for The New York Times as well, and contributed periodically to the New York Daily News. She is a passionate shopper, always looking for not merely a good buy, but the best buy, ferreting out a "steal" or discovering up-and-coming designers. She has written five books and is a former contributing editor to Hearst's Redbook, Classic Home, and Colonial Homes; she is currently a Contributing Editor of New York Home, Golf Connoisseur, The Modern Estate, and Promenade magazines. She is also the former Shopping Director for Davler Media's Manhattan Living.

Recent Entries: