County Chair: Friends With Furniture
Back to the Blog... | Post Feedback | Author Bio | Printer-Friendly
Sure there are lots of big party rental places, but most of them cater to elite party planners who throw those huge bashes you read about in the society columns. But County Chair really wants your business -- people who just need a little "stuff" for an at-home fete. Prices are reasonable (there is no off-putting $500 minimum -- it?s $85 in the Big Apple) and the selection of goods is broad: silver, glasses, old-fashioned samovars, linens (in 80 colors and prints), ballroom and folding chairs, serving pieces, and, of course, dishes -- even kosher ones. The fanciest china is "Gold Grande" (white, bordered with gold), which rents for $8.50 for a dozen plates; the simplest is "Blanc" (plain white) at $7 a dozen. Ballroom chairs are $6.50 each and available in nearly two dozen colors and styles, and folding chairs are a mere $2.35 each.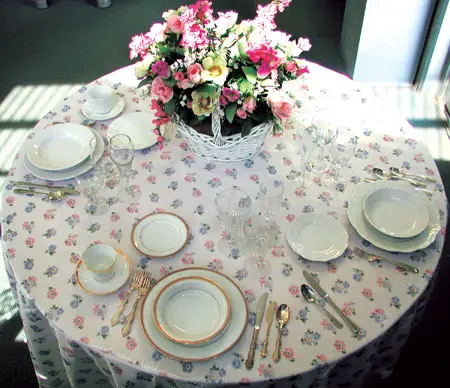 County Chair has been in business since 1934, and is the oldest privately owned party-goods rental business in the area. Check out its website, as you'll find it both educational and amusing: In response to a question about deliveries to Manhattan, the "answer" reads: "We've air-freighted candelabra to Florida and delivered chairs to Truman's inauguration in 1948. (Yes, we deliver to Manhattan.)" Try to give them at least two-weeks notice during holiday season. By reservation only. 914-664-5700; www.countychair.com (This article originally appeared in the 10/05 issue of Manhattan Living.)
Posted on November 26, 2007 - by

---
Reader Feedback - 1 Reply