Easter Faces
Back to the Blog... | Post Feedback | Author Bio | Printer-Friendly
We'll be exploring more spring cleaning in the next few days -- facial cleaners we love and which we lavish upon our ever-grateful-to-look-improved-upon visage... but before we get into more pore-cleansing, we thought in honor of imminent Easter, we'd put our best face forward with some of Christian Dior's color finery. And Dior, as always, never disappoints us, with its multi-hued line of maquillage. What a gorgeous palette the company has put out for the springtime.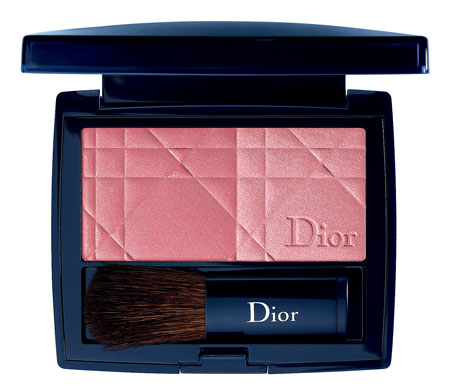 For starters, we fell in love with pretty facial bronzers, then all the bright glosses for our lips, and of course, we could not forget the gorgeous ombréed shadows for the eyes.

Lips: Dior Addict High Shine translucent lip color -- so fragile, just a hint of a tint and so many colors from which to select ($25) and the Gloss Reflect ($24.50; below left), more color, more shine, more come-hither on our lips.  For cheek shine, we could not decide between the Poudre de Soleil ($42), that really does impart a kiss of the sun or the DiorBlush ($38; above), that is two blushes in one, a shimmer and a sheer, one velvety and matte; then a little eye excitement with the 5-color petite compact of stunning shadows, in "Mystic Jade" ($54; below right), the just-right tones for Easter, to match our bonnet.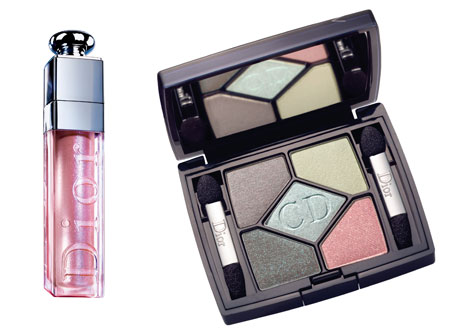 Et voilà!  Our face was finished for Easter.   

Posted on March 21, 2008 - by

---
Reader Feedback - 111 Replies