Luscious Lips
Back to the Blog... | Post Feedback | Author Bio | Printer-Friendly
It all started during the blustery freeze of February with Sensai's Lip Base ($26).  We were wedded to that tube of lip treatment all winter, not just because it was the best hydrating balm around, but because it also has an SPF of 15 (we like th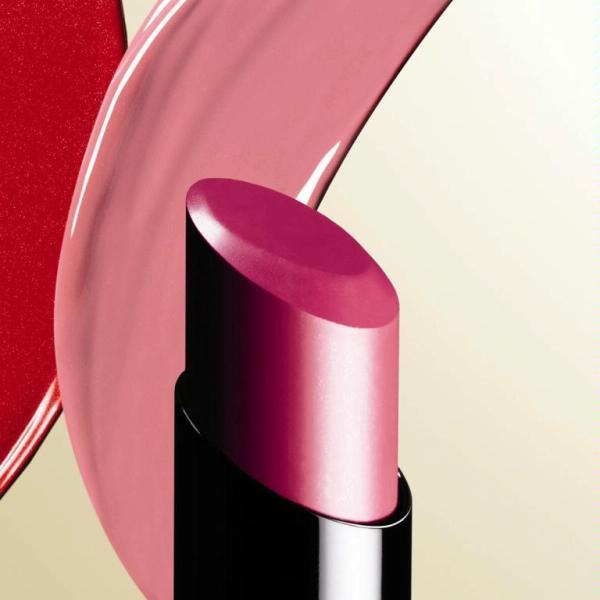 at) and further, it seemed to plump and smooth scratchy winter puckers.  (Sensai, if you don't know, is quite the sensation abroad -- an upscale makeup and skincare line that European women have embraced.  Think Bergdorf Goodman and Barneys here in Gotham.)  While we're not giving up our Lip Base for summer (it helps keep lipstick on longer, anyhow), we are expanding our lip palette to include a few new tricks, namely Sensai's two lipstick lines, Lasting Treatment Rouge and Deep Moist Shine Rouge ($40 each).  The slightly frosty sun-kissed peach tones will be a must for the beach.

And another lipstick that will look fab on the lips and probably looks even more fab in its case as you extract it from your purse, is the Rouge G de Guerlain, le dernier cri from a name synonymous with the planet's most exotic and iconic fragrances.  Rouge G looks like an aerospace accessory, with a shiny gleam on its futuristic-looking case.  Created for Guerlai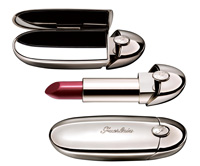 n by Lorenz Bäumer, a French jeweler who has designed for Vuitton, it's a little jewel of a bullet-shaped torpedo, with a hinge that pops the top open, to reveal a mirror and a deliciously seductive, creamy lip color, that interacts with light and makes your smile just dazzling.  ($45)

Lastly, we're also swearing by the new lipstick line from YSL Beauté, Rouge Volupté, in a rainbow of over a dozen intense, densely pigmented colors, that drench the lips with a smooth and silky feel (field-tests support the kno

wledge that that sensation is even transferred to the cheek of a kissee).  It's also got an SPF of 15, as do the lipsticks in YSL Beauté's Rouge Pur Shine, a classic line from the company that we have used for years -- we especially like #11, a dewy, sheer transparent pink.

So, stock up your summer makeup kit with this trifecta of lip colors from Sensai, Guerlain, and YSL Beauté.  And get ready to give someone some serious lip. 


Posted on May 27, 2009 - by

---
Reader Feedback - Be the first to kick-start this discussion...



---
About the Author: About the Author: Ruth J. Katz is a well-known shopping and service writer based in New York City. She has written about shopping for 25 years for New York magazine; covered the topic on-air at Fox-TV for several years as the Home Services expert; and had her own show on both the USA and Lifetime Cable networks. Katz wrote extensively for The New York Times as well, and contributed periodically to the New York Daily News. She is a passionate shopper, always looking for not merely a good buy, but the best buy, ferreting out a "steal" or discovering up-and-coming designers. She has written five books and is a former contributing editor to Hearst's Redbook, Classic Home, and Colonial Homes; she is currently a Contributing Editor of New York Home, Golf Connoisseur, The Modern Estate, and Promenade magazines. She is also the former Shopping Director for Davler Media's Manhattan Living.

Recent Entries: