Skis by Chanel
Back to the Blog... | Post Feedback | Author Bio | Printer-Friendly
A few years ago there were Chanel rainboo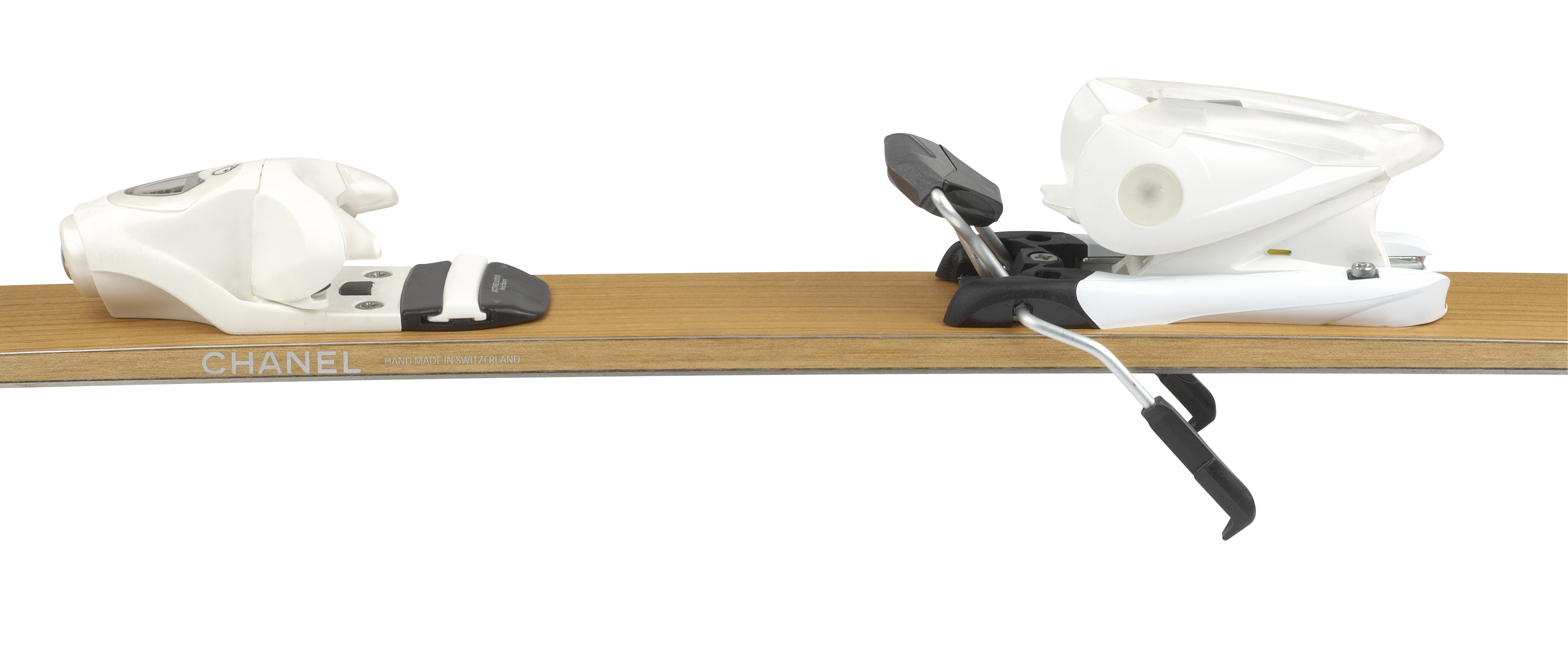 ts-white rubberized jobs with 60-point, ebony, intertwined CC logos on the heels-and then there were Chanel snowboots-also appropriately labeled for the uninformed to quickly acknowledge that the weatherproof footgear was Chanel footwear, not just mukluks gone fashionista. Then there were the Chanel snowboards. (Could you resist?) And now there are the Chanel skis, tagged at $4,055.

From the winter Chanel Sport Collection, these lightweight, sleek skis come with either a black lacquered-looking finish or a natural wooden finish. Both styles have the word "Chanel" emblazoned on the backs (and sides) and the classic intertwined alphabet logo on the tips, so everyone will know whence your equipment hails. Be forewarned, with skis like this, you really better know how to schuss down a slope.
At select Chanel boutiques, 800-550-0005
Posted on January 27, 2010 - by

---
Reader Feedback - Be the first to kick-start this discussion...



---
About the Author: About the Author: Ruth J. Katz is a well-known shopping and service writer based in New York City. She has written about shopping for 25 years for New York magazine; covered the topic on-air at Fox-TV for several years as the Home Services expert; and had her own show on both the USA and Lifetime Cable networks. Katz wrote extensively for The New York Times as well, and contributed periodically to the New York Daily News. She is a passionate shopper, always looking for not merely a good buy, but the best buy, ferreting out a "steal" or discovering up-and-coming designers. She has written five books and is a former contributing editor to Hearst's Redbook, Classic Home, and Colonial Homes; she is currently a Contributing Editor of New York Home, Golf Connoisseur, The Modern Estate, and Promenade magazines. She is also the former Shopping Director for Davler Media's Manhattan Living.

Recent Entries: