Graceful Notes, Tags and Cards from Lobird
Back to the Blog... | Post Feedback | Author Bio | Printer-Friendly
Time to start thinking about Xmas. Yeah, we know. It's not even Halloween yet, and we're yakking about Noel. But, for those who like to be ahead of the ticking clock, it's the witching hour for getting your card orders in the works and for thinking about pretty personalized gift/hang tags--not to mention you might just want to give gifts of handsome personalized stationery. So, it's definitely time.
We recently were introduced to an excellent resource, the Web site Lobird, and wanted to share it with you. Founded by Laurie Rohrbach, Lobird is the nickname her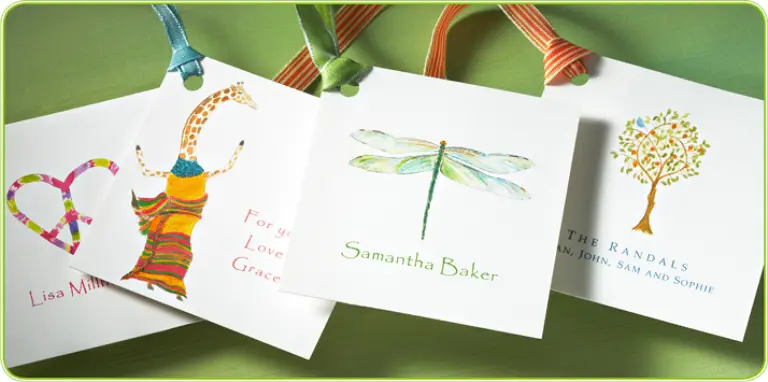 father used to call her. Laurie's mom died when she was but three, and later in life, she found a cache of letters handwritten by her mother; they were evocative, and moreover, many had decorative doodles in them, a sketch, say, of a Mayan motif her mother had seen in her travels, or something she had admired in a local market. It was a telling moment for Laurie: She instantly grasped the power of the handwritten word, the sentiment and personal significance a splendidly penned note can convey.
As an artist, she saw that her path was clear. And, thus, Lobrid was created. All of Laurie's designs come from her heart and her hand-painted images are delicate, somewhat whimsical, while still being representational-sweet without being precious. She was born in Australia, raised in California, and served in the Peace Corps in Thailand, so she draws on her world travels and p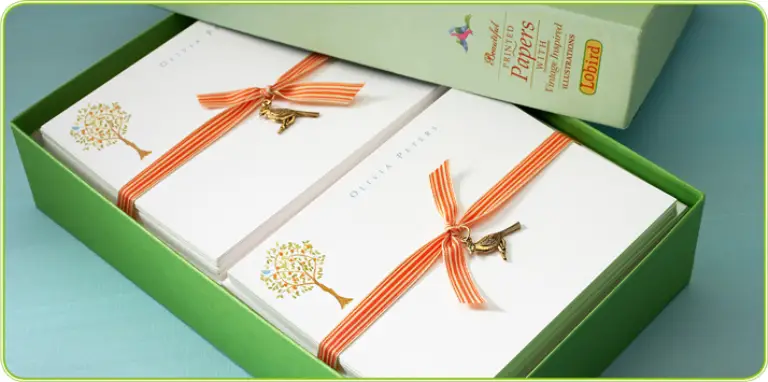 ersonal journeys--spiritual and physical--for inspiration.
Her paintings are all delicate and her color combinations--even her choices of ribbons for hang tags or sheer papers for envelope linings--are very precisely selected. There are virtually hundreds of motifs from which to select, and the website is so well organized you'll have no trouble finding things animal, vegetable, mineral, so to speak. She's organized the site by recipient/user, by category, by theme, and so on. And once you have selected your category and image, fine-tuning for the personalization is a snap.
Lorbird's prices are quite fair, also. Everything comes packaged carefully and exquisitely, wrapped in clear envelopes, encircled with ribbons, embellished with little charm accents-all thoughtfully wrapped and protected. Note cards start at $25 for a set of 12 (25 are $43), and for additional upcharges, clients can have envelopes lined and/or printed with return addresses. Gift tags (they are so delightful, the perfect finishing touch to a wrapped present) start at $28 for a set of 12 (25 are $48). These are her bestseller year 'round, and they can be easily personalized-typeface, ribbon color, message, design, and so on. She also makes charming gift enclosure cards.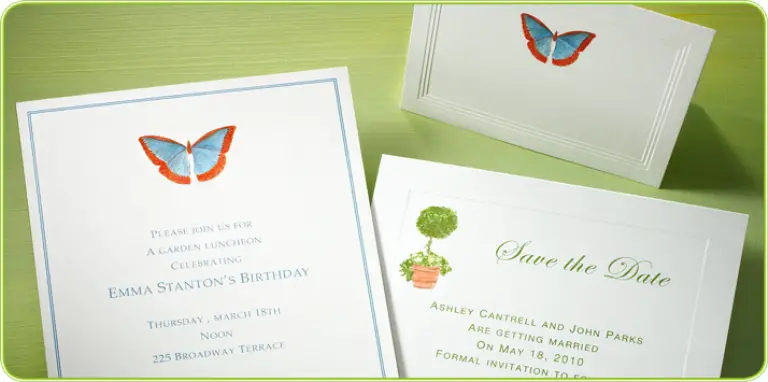 In addition, given that it's holiday/entertaining season and a new calendar year is 'round the bend, think of Lobird for customized party invitations and for her fanciful calendars. (The calendar brass easel is $48).
Posted on October 27, 2010 - by

---
Reader Feedback - Be the first to kick-start this discussion...



---
About the Author: About the Author: Ruth J. Katz is a well-known shopping and service writer based in New York City. She has written about shopping for 25 years for New York magazine; covered the topic on-air at Fox-TV for several years as the Home Services expert; and had her own show on both the USA and Lifetime Cable networks. Katz wrote extensively for The New York Times as well, and contributed periodically to the New York Daily News. She is a passionate shopper, always looking for not merely a good buy, but the best buy, ferreting out a "steal" or discovering up-and-coming designers. She has written five books and is a former contributing editor to Hearst's Redbook, Classic Home, and Colonial Homes; she is currently a Contributing Editor of New York Home, Golf Connoisseur, The Modern Estate, and Promenade magazines. She is also the former Shopping Director for Davler Media's Manhattan Living.

Recent Entries: