CLEANING UP AT HOLIDAY TIME, THE OLD-FASHIONED WAY: HOOVER TO THE RESCUE!
Back to the Blog... | Post Feedback | Author Bio | Printer-Friendly
No, this "cleaning up over holiday time" isn't about amassing the most loot under the Christmas tree. It's the old-fashioned way to clean-up-actually using an appliance to tidy up after the crowd has departed and the leftovers have been stashed in the fridge. Not to mention the other kind of cleaning:the pre-company heavy-lifting. Between now and the new year, we'll be a-cleaning, a-shopping, and a-cleaning again.
To cut to the chase: Nobody makes the cleaning easier than Hoover, with its line of vacuums, sweepers, carpet-cleaners, and hand-helds. The company has been in the biz for over 100 years; it actually invented the first electric portable vacuum machine-called the suction sweeper-in 1908! Hoover engineers have been at the forefront of technologies that have made life easier for us-Wind Tunnel, SprinScrub, DualV Nozzle, MaxExtract Technologies. But the one I am most excited about is the LiNX Cordless battery system.
Truth is, I'd been planning since the Housewares Show last spring to write about the Platinum line of Hoover products (esp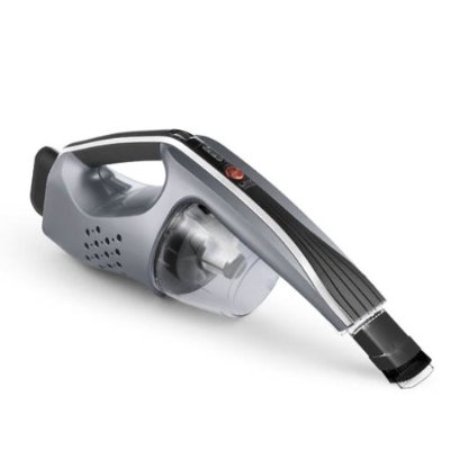 ecially the Cordless Hand Vacuum), that use this technology. With Austin Katz, Canine Correspondent to this blog (who just happens to shed Golden Retriever fur everywhere), a hand-held needs to be at the ready--always. (Attention Fans of Austin: The Big Boy is returning for a cameo scribe job for two weeks to write about doggie Xmas gifts....but he could be writing this entry, too, since the hand-held is used mostly for High Highness' detritus.)
So, the Hoover Platinum Line Cordless Hand Vacuum: In a word, I love it. It's not that I didn't have a hand vac; I did, and it was a "fancy" one. But it always seemed to lose its charge all too quickly, and all the attachments always seemed to migrate to Never Never Land. Not to mention, the debris chamber was just too small for all the dog fur. For anyone who swears by a hand-held, this is your dream-come-true.
For starters, this Platinum Collection (there are a few models in it, including a heavy-duty carpet cleaner [$400] that and a stick vac [$180] that is easy to use and stash), are powered by a LiNX battery system (it's a lithium-ion) that can be swapped back and forth among appliances, and most importantly, that battery has a charge life of three hours! You are completely free of power cords, plus the machines deliver great suction, and don't do a slow fade. (There is even Platinum Pet Plus Carpet & Upholstery Detergent to use with the carpet cleaner.)
The hand-held (about $140) also has the niftiest built-on and built-in attachment for upholstery, crevices, and odd jobs. The multi-functional nozzle is already attached to the hand-held, on a hinge. It folds back under the main nozzle--it can never get lost! The batt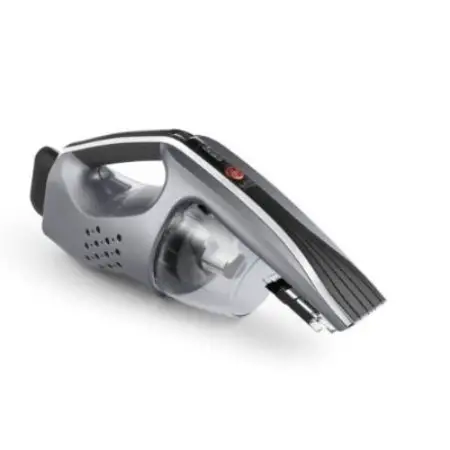 ery takes three hours, give-or-take, to charge up the first time, and after that, you're home free. Once you start using this Platinum Collection, you may well throw away your old vac! There is even a battery gauge (the fuel gauge, they call it), so you know how much of your charge is left, something my old hand-held didn't' have and it made it all the more maddening, when it just died in the middle of vacuuming sofa cushions. The dirt cup is also see-through, so you can tell when it's time to empty it. And the filter is a breeze to clean-just run it under cold water.
So, commona' my house this holiday season. I'm just dying to clean up after people (and dogs!).
Posted on December 01, 2010 - by

---
Reader Feedback - Be the first to kick-start this discussion...



---
About the Author: About the Author: Ruth J. Katz is a well-known shopping and service writer based in New York City. She has written about shopping for 25 years for New York magazine; covered the topic on-air at Fox-TV for several years as the Home Services expert; and had her own show on both the USA and Lifetime Cable networks. Katz wrote extensively for The New York Times as well, and contributed periodically to the New York Daily News. She is a passionate shopper, always looking for not merely a good buy, but the best buy, ferreting out a "steal" or discovering up-and-coming designers. She has written five books and is a former contributing editor to Hearst's Redbook, Classic Home, and Colonial Homes; she is currently a Contributing Editor of New York Home, Golf Connoisseur, The Modern Estate, and Promenade magazines. She is also the former Shopping Director for Davler Media's Manhattan Living.

Recent Entries: