Pinhole Press: Classy New Online Boutique for Personalized Photo Books, Gifts and Cards
Back to the Blog... | Post Feedback | Author Bio | Printer-Friendly
Now that you have gazillions of holiday digital shots--not to mention funny shots of your dog buried in two feet of snow in Central Park--out of your camera and into your computer, what are you going to do with them? Most of us do nothing, at least for a long time, until we feel less intimated by the jumble of p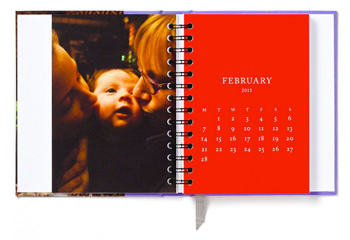 ictures with indecipherable code names, like SAM-897-a402.cf, instead of names that read: "Rosie and Austin Making Snow Angels." But, even if you are the least bit digitally-challenged, Pinhole Press can help you make lemons from the digital salmagundi.
The company, a destination online boutique for personalized photo gifts, was launched a mere two months ago, a combo effort between the design firm of Rosebrook | Peters | Funaro and Mohawk Fine Papers, makers of superior-quality, elegant writing papers (think: Strathmore), and the largest privately-owned manufacturer of premium printing, writing, and digital papers in North America. The effort is a home run, from photo books and holiday cards to calendars and day-planners. Each photo gift is handsomely designed, sophisticated, and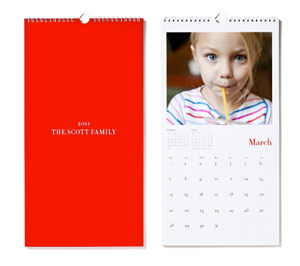 stylish.
The Web site offers more than 150 gift ideas (hey, make some for yourself-they don't all have to gifts!), from simple holiday cards (at $1.59 each) to the most pricey item on the site, a 13-photo large day-planner ($78.99). The site is very beautifully designed-a clean, crisp presentation, making it easy to find what you want, and order it. You do not have to hold a degree from MIT in order to figure out how to get your pictures into their format, to make a calendar (I made four in the wink of an eye!), or a beautiful day-planner or journal. In fact, once your picture is up on the site, you can tinker with it and edit a little, crop, and so on. "We had our mothers in mind when we were creating the products for Pinhole Press," said Peters. "Simplicity is at the core of the products, website and design; and each one of our products was conce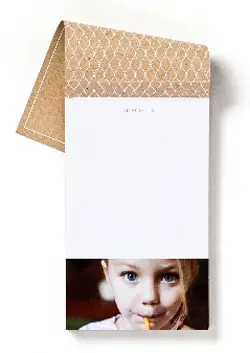 ived to make gifting easy and fun. We want to give consumers the opportunity to share their photos in the most beautiful, yet simple way."
Once you log on and start to make agendas, calendars, notepads, etc., you'll agree. Just as an aside: I made my stuff early on when the site was brand-new and a little hinky; I've checked it weekly and all seems to be running smoothly now, so get online and put those digital photos somewhere where you can admire them, not taking up RAM in your computer, tucked away in folders! Pinhole Press is classy, affordable, and easy to use!
Posted on January 06, 2011 - by

---
Reader Feedback - Be the first to kick-start this discussion...



---
About the Author: About the Author: Ruth J. Katz is a well-known shopping and service writer based in New York City. She has written about shopping for 25 years for New York magazine; covered the topic on-air at Fox-TV for several years as the Home Services expert; and had her own show on both the USA and Lifetime Cable networks. Katz wrote extensively for The New York Times as well, and contributed periodically to the New York Daily News. She is a passionate shopper, always looking for not merely a good buy, but the best buy, ferreting out a "steal" or discovering up-and-coming designers. She has written five books and is a former contributing editor to Hearst's Redbook, Classic Home, and Colonial Homes; she is currently a Contributing Editor of New York Home, Golf Connoisseur, The Modern Estate, and Promenade magazines. She is also the former Shopping Director for Davler Media's Manhattan Living.

Recent Entries: