Keeping Time: TimeCrafters Watch Show
Back to the Blog... | Post Feedback | Author Bio | Printer-Friendly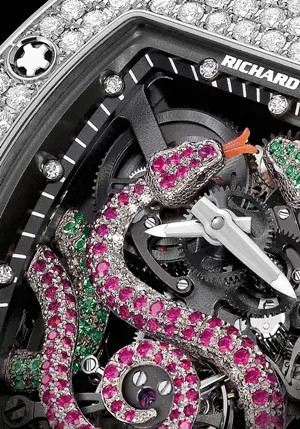 "My wife promised me that when I turned forty, I could get a new watch," commented one VIP visitor today, at the new TimeCrafters show. The exhibition and sales extravaganza is New York's first luxury watchmaking fair, and today is the preview for press and VIPs; the show opens to the public tomorrow. "Well," he continued, "when we got close to that date, I really put the thumb screws on to remind her, and, of course, when I got that new watch, she couldn't complain, since it was her idea." (However, he hastened to add, that the wife in question will soon have a birthday of her own, and so jewelry is on the horizon.)
This gentleman was but one of the droves of rabid watch collectors (mostly men), who are often the kinda' guys who would rather have a new timepiece than a new car, and who were eagerly "shopping." And if that is the case (ahem) for you, then this is the perfect show to visit. (Leave your charge card at home, or you will get into serious trouble.) On view from 20 manufacturers (among the mix are A. Lange & Sohne, Girard-Perregaux, Officine Panerai, Audemars Piguet, IWS Schaffhausen, and Chopard) are their latest, most unusual, most seductive, most precious keepers of time.
Organized by Editions Temps International (ETI), the leading European publisher of supplements in the international watch sector (with sponsoring support from the Mandarin Oriental Hotel, Piper Heidsieck, Sotheby's, Swiss Airlines, and the Watch Avenue.com), the show also features an exhibition of historic timepieces, curated by the Fondation de la Haute Horlogerie, which promotes technical and precious fine watches throughout the world. This wonderful exhibition features over 50 extraordinary examples of benchmark timepieces, each illustrating the development of the art and science of a handcrafted mechanical watch movement and the subsequent advances in technology that have helped to create newer and amazing complications. Addition there are three skilled watchmakers—craftsmen of the highest order—who will be workin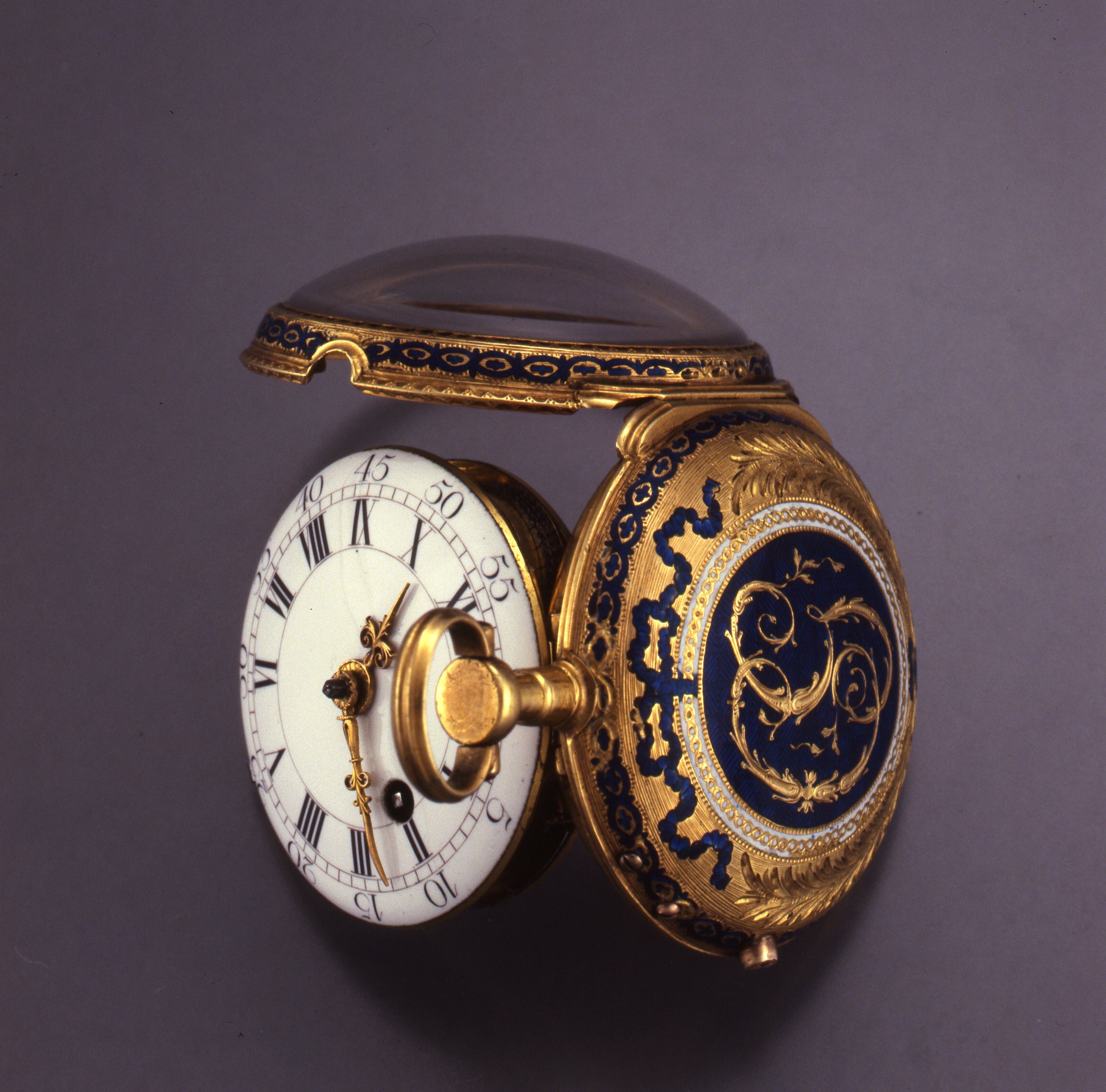 g at benches in the exhibition to give visitors a glimpse of the extraordinary expertise required to call one's self a master watchmaker.
Perhaps the most staggering part of the extravaganza is the exhibit, so even if you own but one pedestrian Crackerjack-box watch, you will still have reason to go and ooh-and-ahhh: You can view the transition from pocket watches to wrist watches; there are one-of-a-kind beauties that represent elegant jewelry-watch combos—a ring, a little book (Girard-Perregaux), a button closure, a pendant. Additionally, you'll marvel at the Vacheron-Constantin watch that has shutters on the face, the Jaeger-leCoultre Memovox wristwatch, two Audemars Piguet watches (one with a minute repeater and another, a tourbillon). And among the women's watches on view are two true marvels with itsy-bitsy movements: a Jaeger with the tiniest mechanical movement ever made and a drop-dead-gorgeous Cartier Art Deco diamond model.
The show is open Saturday and Sunday, from 9 a.m. both days to 6 p.m. on Saturday and to 5 p.m. on Sunday. The exhibition is mounted in the stunning The New York Times' TimesCenter, at 242 West 41st Street, between Seventh and Eighth Avenues. More information: timecrafters.us
Posted on May 13, 2011 - by

---
Reader Feedback - Be the first to kick-start this discussion...



---
About the Author: About the Author: Ruth J. Katz is a well-known shopping and service writer based in New York City. She has written about shopping for 25 years for New York magazine; covered the topic on-air at Fox-TV for several years as the Home Services expert; and had her own show on both the USA and Lifetime Cable networks. Katz wrote extensively for The New York Times as well, and contributed periodically to the New York Daily News. She is a passionate shopper, always looking for not merely a good buy, but the best buy, ferreting out a "steal" or discovering up-and-coming designers. She has written five books and is a former contributing editor to Hearst's Redbook, Classic Home, and Colonial Homes; she is currently a Contributing Editor of New York Home, Golf Connoisseur, The Modern Estate, and Promenade magazines. She is also the former Shopping Director for Davler Media's Manhattan Living.

Recent Entries: