For Safer Mani-Pedi's: Dr.'s Remedy Enriched Nail Polish
Back to the Blog... | Post Feedback | Author Bio | Printer-Friendly
As with so many things, necessity often proves to be the Mother of Invention. For Dr.'s Remedy Enriched Nail Polish, it all started with a pregnancy caveat: Dr. Adam Cirlincione's wife, Rachel, was indeed, in the family way, and she was advised to avoid hair dyes for fear of being exposed to certain chemicals. Al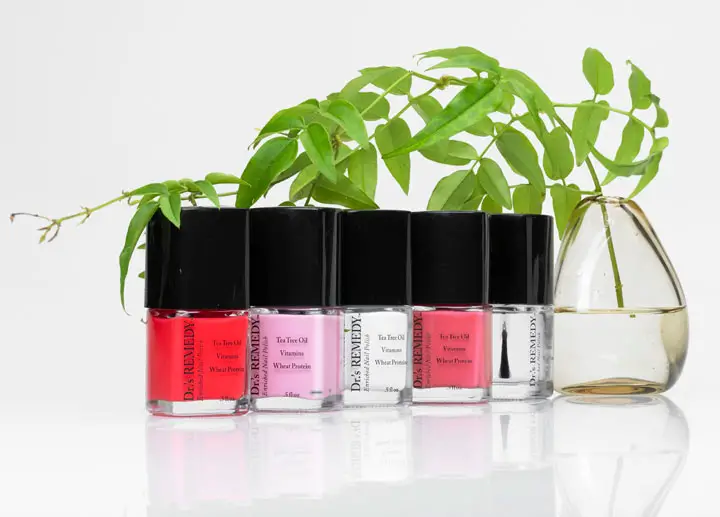 ong with that warning, came the advice to stay away from certain foods and beauty or household products which might contain harsh chemicals.
Dr. Cirlincione, a board-certified podiatrist, began to research the ingredients in commercial nail polishes and it became obvious to him that the formaldehyde, toluene (that is usually the stuff that makes the polish smell kinda' nasty), and DBP (dibutyl phthalate) regularly used in polish formulas could be both damaging to the nail, and moreover, potentially bad for one's health, not to mention a baby's health. Indeed, consumer activists, like the Campaign for Safe Cosmetics, have lobbied to persuade manufacturers to sign a Compact for Safe Cosmetics, which urges them to replace suspect chemicals with safer alternatives.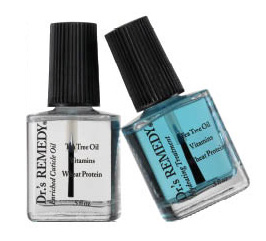 Dr. Cirlincione partnered with a colleague, Dr. William Spielfogel, and jointly, they undertook the challenge to develop polish that was free of those three "nefarious" chemicals. The result? Dr.'s Remedy. Their polishes and nail care products are free from the "big three," yes, but they are also enriched, helping to stave off the dry, brittle nails that can result from constant polish use. They have added things like tea tree oil and garlic bulb extract, which are naturally occurring anti-fungal and antibacterial agents-clearly their formulas are better for the nails. For anyone with allergies (yours truly stopped using "regular" polishes years ago, and sticks with glazes that are toluene-free), they are a godsend. And now that it is definitely pedi season-even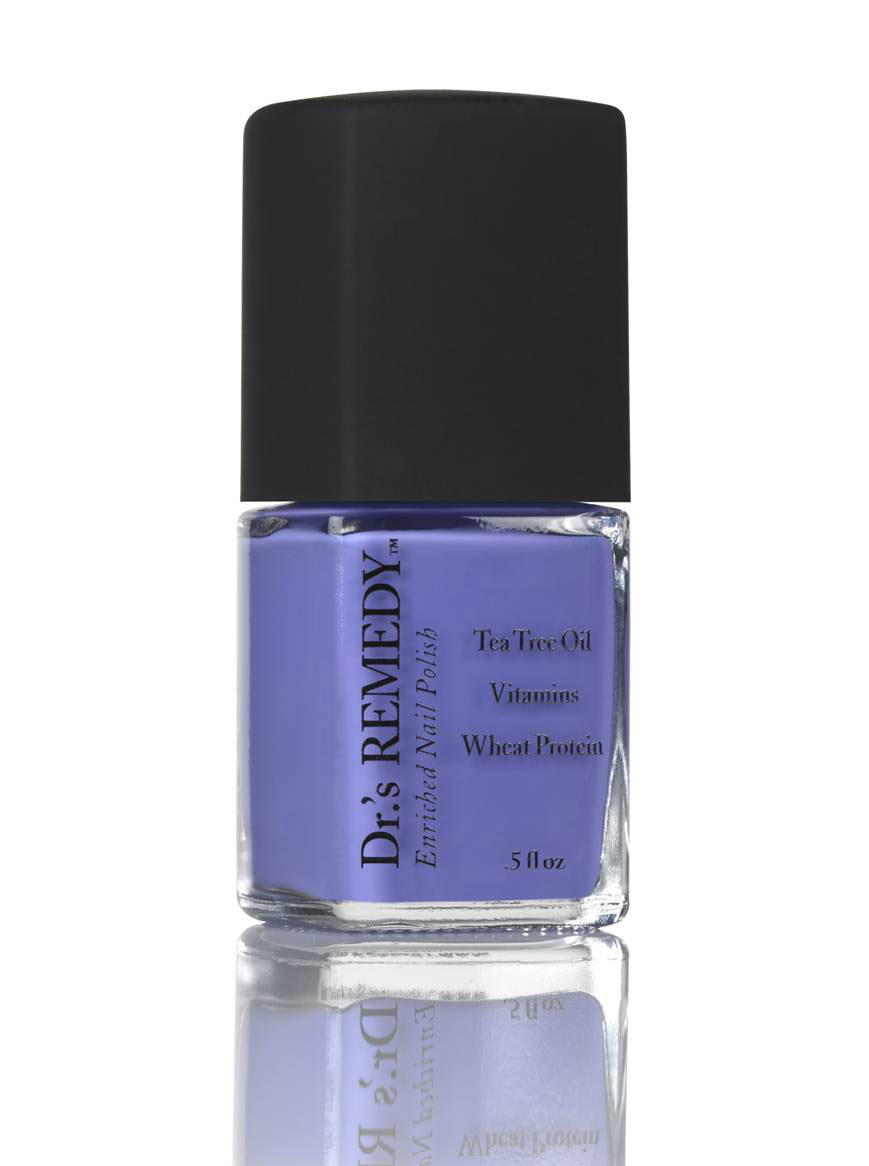 if you kept your tootsies hidden in boots all winter-it's time to bare the metatarsals and get some stylish (and safe) polish on those digits.
This past winter, Dr.'s Remedy unveiled a batch of cool colors-chic dark, wintry tones, like claret, burgundy, brick, and ruby. But for spring there is bright, flower-garden-like menu of perky poppy, subtle rose, creamy coral, peachy-pinks, and a French manicure kit. There are also nail-care products in the line-acetone-free remover, oil for cuticles, base and top coats--and the best product--a tea tree oil brush-on treatment, for helping damaged nails. The polishes are priced at $17.00 and are available at the on-line store.
© Ruth J. Katz, all rights reserved
Posted on May 24, 2011 - by

---
Reader Feedback - Be the first to kick-start this discussion...



---
About the Author: About the Author: Ruth J. Katz is a well-known shopping and service writer based in New York City. She has written about shopping for 25 years for New York magazine; covered the topic on-air at Fox-TV for several years as the Home Services expert; and had her own show on both the USA and Lifetime Cable networks. Katz wrote extensively for The New York Times as well, and contributed periodically to the New York Daily News. She is a passionate shopper, always looking for not merely a good buy, but the best buy, ferreting out a "steal" or discovering up-and-coming designers. She has written five books and is a former contributing editor to Hearst's Redbook, Classic Home, and Colonial Homes; she is currently a Contributing Editor of New York Home, Golf Connoisseur, The Modern Estate, and Promenade magazines. She is also the former Shopping Director for Davler Media's Manhattan Living.

Recent Entries: