Delectable Doggie Dinners at San Rocco
Back to the Blog... | Post Feedback | Author Bio | Printer-Friendly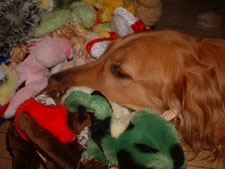 Austin Katz here, once again, for my annual doggie blog stint as guest canine scribe; I've given the boss two weeks off.
So, I want to tell you about a wonderful place to go to eat dinner, or lunch, or have snacks; I'd say, "or drinks," but I'm not human and I rarely meet friends for drinks (at least not the kind my mom wrote about last week). The name of the restaurant is San Rocco on West 24th Street, and it has a lovely outdoor dining area where I and my canine confrères are allowed to dine.
We get our very own menu with so many delicacies on it, I hardly know what to select. But then, I don't have to make choices, as the nice people at San Rocco graciously bring me the whole shebang: Greenies, Mother Hubbard's savory treats, Happy Hips for my health and to tickle my taste buds... and way more. And the best part of it is that it's all free, except the delicious grilled chicken.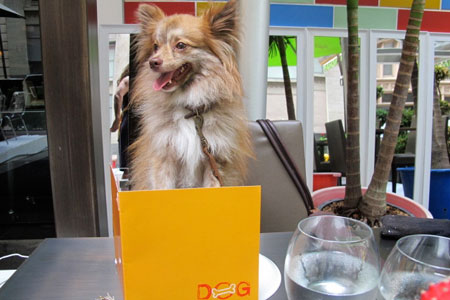 So, here's the deal about this restaurant: When Milan-based Rocco Arena, the CEO of the Arena Group in Italy, decided he wanted to open a restaurant in New York City, he prayed to Saint Rocco...and guess who answered him? The very same. So, Rocco named the restaurant for the saint (not himself), and while my favorite saint is Francis of Assisi (like that would be hard to guess), I have to think that this Rocco guy is pretty potent, 'cause Rocco got his restaurant. And we all got a terrific place for an afternoon aperitivo the Italian way -- meaning linger, sip, dine, and delight.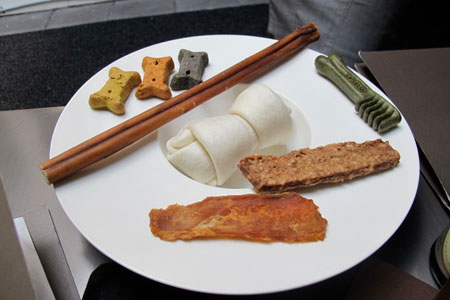 There are some very mouthwatering things for humans, too, on the menu here. When you're ready to eat, chef Alan Bravaccini (who has many stars to his name from his gastronomic efforts in London and elsewhere around the world) will tempt your palate with his extraordinary culinary skills. He is partial to pasta, but everything here is exceptional -- and is made in the traditional fashion, but with a slightly modern twist...so don't expect the ordinary. Among the many offerings are calamari su crema di zucchini; filetto di ricciola; tagliolini all'astice, and for dessert, the Nutella cheesecake.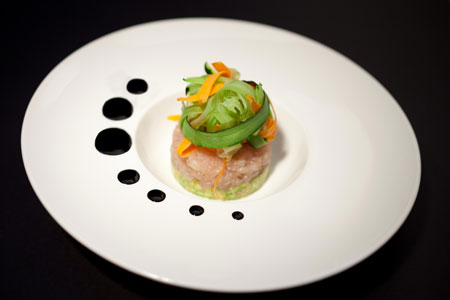 See you there. I will be under the table, looking for scraps.
San Rocco, 39 W. 24 St., 212-255-4655.
Posted on July 28, 2011 - by

---
Reader Feedback - Be the first to kick-start this discussion...



---
About the Author: About the Author: Ruth J. Katz is a well-known shopping and service writer based in New York City. She has written about shopping for 25 years for New York magazine; covered the topic on-air at Fox-TV for several years as the Home Services expert; and had her own show on both the USA and Lifetime Cable networks. Katz wrote extensively for The New York Times as well, and contributed periodically to the New York Daily News. She is a passionate shopper, always looking for not merely a good buy, but the best buy, ferreting out a "steal" or discovering up-and-coming designers. She has written five books and is a former contributing editor to Hearst's Redbook, Classic Home, and Colonial Homes; she is currently a Contributing Editor of New York Home, Golf Connoisseur, The Modern Estate, and Promenade magazines. She is also the former Shopping Director for Davler Media's Manhattan Living.

Recent Entries: