Beth Leavel Joins The Town Hall's Broadway Musicals of 1950 for March 19
Back to the Blog... | Post Feedback | Author Bio | Printer-Friendly
The Town Hall announced today that Tony Award-winning actress Beth Leavel will perform in The Broadway Musicals of 1950 on Monday, March 19th at 8pm. This concert is part of the 12th season of The Town Hall's acclaimed Broadway By The Year series, which is created, written and hosted by Scott Siegel for The Town Hall.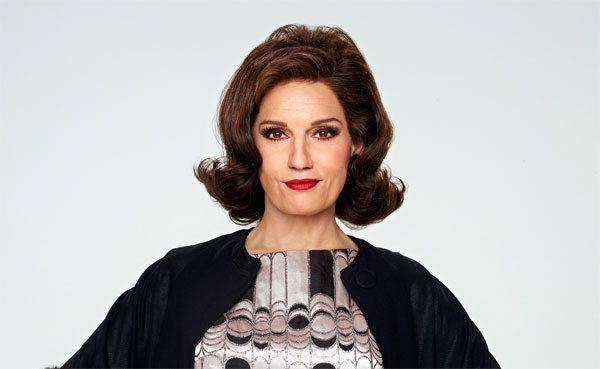 Beth Leavel (The Drowsy Chaperone, Baby It's You) will join Matt Cavenaugh (West Side Story), Bill Daugherty (Brother, Can You Spare a Dime), Alexander Gemignani (The People in the Picture), Kendrick Jones (The Scottsboro Boys), Aaron Lazar (A Little Night Music), Jenny Powers (Little Women), Elizabeth Stanley (Merrily We Roll Along), and Tony Award nominee Bobby Steggert (Ragtime).The Broadway Musicals of 1950 will be directed by Alexander Gemignani, with musical direction by Ross Patterson.

For more on Broadway by the Year - The Broadway Musicals of 1950, click here.
Posted on March 12, 2012 - by

---
Reader Feedback - Be the first to kick-start this discussion...



---
About the Author: City Guide Theatre Editor Griffin Miller moved to New York to pursue an acting/writing career in the 1980s after graduating magna cum laude from Case Western Reserve University in Cleveland, Ohio. Since then, she has written for The New York Times, For the Bride, Hotels, and a number of other publications, mostly in the areas of travel and performance arts. She currently is the theatre and spa editor for Promenade Magazine as well as theatre editor for all NYMetroParents publications. An active member of The New York Travel Writers Association, she is also a playwright and award-winning collage artist. In addition, she sits on the board of The Lewis Carroll Society of North America. Griffin is married to Richard Sandomir, Sports Media reporter for The New York Times.

Recent Entries: