Neil Patrick Harris Returning to Host 66th Annual Tony Awards
Back to the Blog... | Post Feedback | Author Bio | Printer-Friendly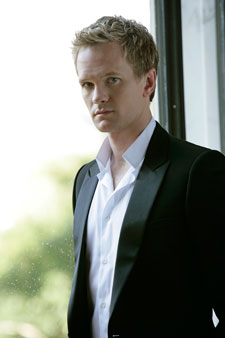 Neil Patrick Harris will be back to host this year's Tony Awards, which will take place on Sunday, June 10. An award winner himself (he earned an Emmy for his guest turn on Glee, snagged 4 Emmy noms for his role on How I Met Your Mother, and even hosted the Emmys in 2010), Harris also hosted the Tonys in 2009 and 2011. The awards cermony will air live on CBS.
The 2012 Tony Awards will be executive produced by Ricky Kirshner and Glenn Weiss of White Cherry Entertainment. In 2010, Kirshner and Weiss, along with Harris, earned an Emmy Award on behalf of the 63rd Annual Tony Awards in the category of Outstanding Special Class Program.
Posted on April 03, 2012 - by

---
Reader Feedback - Be the first to kick-start this discussion...



---
About the Author: City Guide Theatre Editor Griffin Miller moved to New York to pursue an acting/writing career in the 1980s after graduating magna cum laude from Case Western Reserve University in Cleveland, Ohio. Since then, she has written for The New York Times, For the Bride, Hotels, and a number of other publications, mostly in the areas of travel and performance arts. She currently is the theatre and spa editor for Promenade Magazine as well as theatre editor for all NYMetroParents publications. An active member of The New York Travel Writers Association, she is also a playwright and award-winning collage artist. In addition, she sits on the board of The Lewis Carroll Society of North America. Griffin is married to Richard Sandomir, Sports Media reporter for The New York Times.

Recent Entries: