Art and Antique Dealers League of America (Redux)
Back to the Blog... | Post Feedback | Author Bio | Printer-Friendly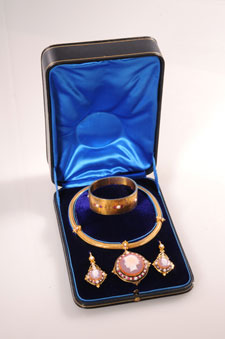 The Art and Antique Dealers League of America (AADLA) is staging its second incarnation of one of its major shows, The Spring Show NYC, running from May 2nd (opening benefit) to May 6th; the show will be mounted at the Park Avenue Armory once again. The five-day visual and shopping extravaganza will be a real treat for veteran collectors as well as for neophyte wannabe-collectors, who, in the past, may have been intimidated by some of the "big" antique shows that dot the fine art calendar throughout Gotham's social season.
New York City has traditionally been one of the biggest and most robust art markets in the world, and this second installation of the AADLA show is the highlight of Arts and Antiques Week NYC, and the opening night gala of the show will once again benefit for the ASPCA. The evening is co-sponsored by 1stdibs.com, the upmarket, online marketplace that presents an artfully curated selection of highly coveted items from many prestigious dealers in the high-end/estate sector as well as from 20th- and 21st-century design sources—the site showcases the finest antiques alongside interesting, unusual collectible objets. Noted Clinton Howell, the League's president (and the owner of Clinton Howell Antiques on the Upper East Side), "We are delighted to welcome back 1stdibs, and the ASPCA as our partners, and look forward to building upon the success of last year's inaugural fair."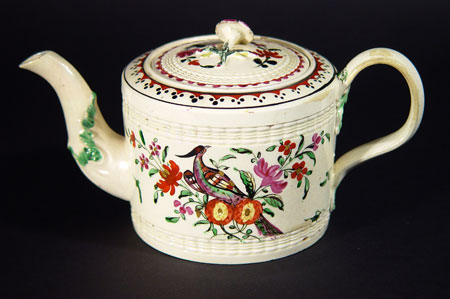 If last year's show is any measure, expect to be mesmerized by a panoply of exquisite, luxury antiques—everything from extraordinary furniture to sterling tabletop wares, sculpture, glass, nautical art, ceramics, paintings, maps, antiquities, tribal art, and textiles—and that is only a part of what will be on view and for sale, to be ogled over with appreciation and awe. With over 60 well-known, respected galleries exhibiting, there is assuredly something for everyone—at price points that will not scare off the newcomer interested in building a collection. Some of the premier galleries returning to the show include: Kentshire Galleries, Hyde Park Antiques (piece pictured below), Carlton Hobbs, Dalva Brothers, Earle Vandekar of Knightsbridge (pictured above), Leo Kaplan (necklace pictured at top), L'Antiquaire & The Connoisseur, Yew Tree Antiques, Vallin Galleries, and E&J Frankel.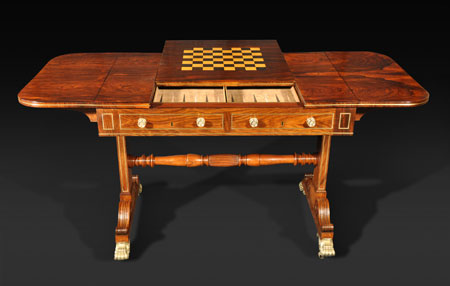 It is also worth noting that The Spring Show NYC is a vetted show—every item in every booth is examined by panels of specialists for authenticity. The vetting experts also ensure that comprehensive, accurate labeling is attached to every piece. (Vetted shows are the standard for all quality art and antiques fairs.) The show will be open May 2nd to the 6th, and the Armory is located at Park Avenue and East 67th Street. Tickets for the opening night VIP preview, May 2nd, are $250, and the evening's proceeds benefit the ASPCA. Tickets for the show, May3rd to the 6th, can be purchased at the Web site www.springshownyc.com; the event is staged by The Art Fair Company, 800-563-7632.
General Admission: Thursday, May 3rd: 11 a.m. to 7:30 p.m.
Friday, May 4th**: 11 a.m, to 9 p.m.
Saturday, May 5th: 11 a.m to 7:30 pm
Sunday, May 6th : 11 a.m. to 6 p.m.
Tickets are $20 for a single day of general admission and $40 for a four-day pass
**Arts' Night Out has been designed for the younger collector, the 20- 30-year-old, and it is a great way for a fledgling collector--one who is just starting out or one who is thinking about it--to gather some valuable professional insight and advice-and for free. And that's not the only thing gratis: Members of young-patrons groups at museums and other cultural organizations around New York City (like the New-York Historical Society, for example) are eligible for free admission. Otherwise, $30 tickets are available at the door.

Posted on May 01, 2012 - by

---
Reader Feedback - 1 Reply

Bienvenue a acheter escompte Dragon Beats forment notre arch depend on
by pletcherqwi @ 05/06/12, 10:03:44 AM

Assemblage de Monstrousness beats en solde 2012, une variete de choix sur beats casque pas cher de la haute qualite avec livraison gratuite.Beats within elementary reach Dre Distributeur Officiel - Casques Nightmarishness Beats, Casque Beats, Casque Throb In the environs Dre, Casque Beats by dr dre, Casque dr dre headphones,Distributeur Officiel des produits beats away dre. Vous payez nos produits beats on dre 40% moins cher qu'en boutique.Nous fournissons une strong gamme de battements excellente qualite desecouteurs, specialisee dans toutes sortes de casque beats a la vente.