Masterpiece London Draws Record Crowd in Its Third Year
Back to the Blog... | Post Feedback | Author Bio | Printer-Friendly
A mere two years ago, the Masterpiece London art/collectibles show was established, staged at the former Chelsea Barracks. The fair, offering an extraordinarily wide range of goods—from cars, fine wines, timepieces, barometers, and ceramics, to fine and decorative arts and jewelry—featured 118 exhibitors, and resulted in a solid attendance record,18,000, which is certainly strong for a first-time exhibition. A year later, the show moved to its now-permanent home, the South Grounds of the Royal Hospital Chelsea, and the roster of dealers grew to over 150, while the number of attendees mushroomed to more than 28,000, among whom were HRH Prince Harry, Sir Elton John, Oprah Winfrey, Anish Kapoor, and Tom Ford. This year's show, with over 5,000 people attending the opening night preview over the weekend, promises to produce even greater numbers. (There are three more days to catch the show, so if you're in London, this is the place to be.)
Dealers from the world over have converged for the 2012 staging, and they are selling over £1 billion of collectibles—fine and decorative arts, Egyptian artifacts, jewelry, textiles, prints, contemporary art, automobiles, fine wines, clocks and watches, porcelains and ceramics, furniture, and objets de vertu. Galleries include a veritable who's who in the art world and also in the world of luxury collectibles, such as Hemmerle, Vacheron Constantin, Verdura, Ruinart Champagne, Rolls Royce Motor Cars, S. J. Phillips,Ltd., Marlborough Fine Art, Linley, Kentshire Galleries, Theo Fennell, and A La Vielle Russie; they are merely the proverbial tip of the iceberg in a list that again numbers well over 150.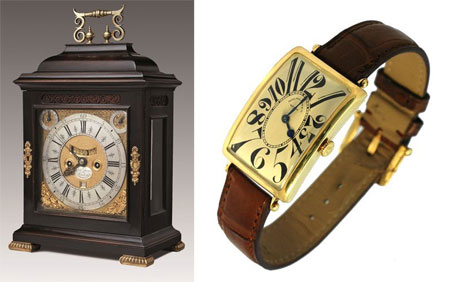 The show offers the world's best in fine and decorative arts and bespoke collectors' items. According to Masterpiece London Chairman, Philip Hewat-Jaboor, "This year the fair has attracted many of the most serious collectors, curators, and patrons from the Middle East, the Far East, Europe, America, and Canada. We've seen an incredibly high caliber of visitor, including Lord Thompson, Sheikh Al-Thani, Rose Tarlow, Charles Saatchi, Terence Conran, and Jeffery Archer, to name a few." New York City collector Roy Zuckerberg, who has experienced the fair since its inception, commented, "There's a wonderful crowd at Masterpiece London. As a collector the fair is excellent and gets a little better every year…and I'm a three-year veteran."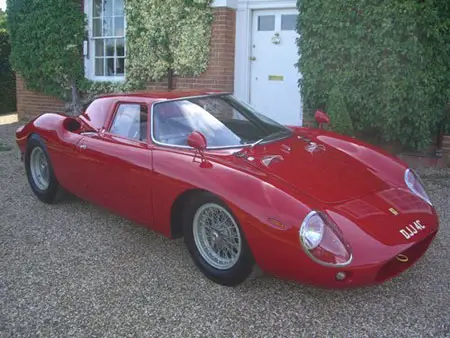 Presenting a snapshot of the history of art and design from antiquity to the present day, Masterpiece London provides visitors with the opportunity to view stellar offerings, all under one roof. The show is open today, Monday, from 11 a.m. to 9 p.m.; Tuesday, from 11 a.m. to 6 p.m.; and Wednesday, from 11 a.m. to 9 p.m. Tuesday's earlier closing allows time for Masterpiece London's charity event, the Masterpiece Midsummer Party, from 7 p.m. to 10 p.m., which supports CLIC Sargent, the UK's leading cancer charity for children and young people. Tickets for the fair are £20 per person and for the CLIC party, £150 per person. Tickets can be purchased online at www.masterpiecefair.com, where additional information is also available.
Posted on July 02, 2012 - by

---
Reader Feedback - Be the first to kick-start this discussion...



---
About the Author: About the Author: Ruth J. Katz is a well-known shopping and service writer based in New York City. She has written about shopping for 25 years for New York magazine; covered the topic on-air at Fox-TV for several years as the Home Services expert; and had her own show on both the USA and Lifetime Cable networks. Katz wrote extensively for The New York Times as well, and contributed periodically to the New York Daily News. She is a passionate shopper, always looking for not merely a good buy, but the best buy, ferreting out a "steal" or discovering up-and-coming designers. She has written five books and is a former contributing editor to Hearst's Redbook, Classic Home, and Colonial Homes; she is currently a Contributing Editor of New York Home, Golf Connoisseur, The Modern Estate, and Promenade magazines. She is also the former Shopping Director for Davler Media's Manhattan Living.

Recent Entries: