Our Brooklyn editor, a dad of two, gives his top recommendations for kids' Halloween events and activities in the borough.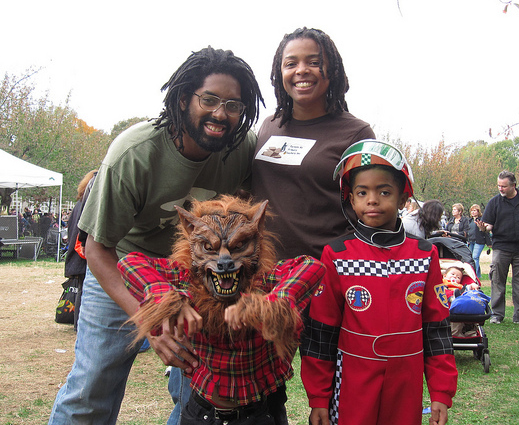 Brooklyn is an old place with plenty of creepy old buildings, not to mention people. Bone yards abound, as does seriously gothic, 19th-century architecture that deserves a neon "Haunted" sign over the dilapidated overhang. So, when Halloween arrives, you can break into said creepy old buildings (not advised) or scream your head off during the family-friendly events mentioned here (advised).
Then head back to nymetroparents.com/halloween for more spooky fun, including tons of ghoulish giveaways!
Play Lab Workshop: The Great Pumpkin
Brooklyn Children's Museum, Crown Heights
Oct. 19-20
Preschoolers will discover the importance of pumpkins throughout history and in our everyday lives. They'll explore gourds from the Museum's collection and enjoy a Halloween themed film, snacks, and pumpkin printing with Museum educators.
Kidmade in Brooklyn: Creepy Collection
Brooklyn Children's Museum, Crown Heights
Oct. 19-20
Mummies, ghosts, and vampires...oh my! Explore some of the creepier pieces in the museum's collection and create a spooky book of monsters to take home.
Creepy Crawly Halloween
Prospect Park Audubon Center, Flatbush
Oct. 26-27
Kids can examine the creatures that give them the creeps, such as spiders and worms, and do some experiments and craft-making.
Boo at the Zoo
Prospect Park Zoo, Flatbush
Oct. 26-27
Go batty for Halloween with activities like face painting, craft making, encounters with "spooky" creatures, a trip through the Zoo's legendary haunted barn, a costume parade and dance party.
Haunted Carousel
Prospect Park Carousel, Flatbush
Oct. 26-27
Take a spooky spin on the Carousel. Creepy bats, scary cats, and spiders will watch you ride to the sounds of chilling Halloween music.
Ghouls and Gourds
Brooklyn Botanic Garden, Crown Heights
Oct. 26
Shake a tail feather, show off your costume, and carouse with colossal puppets and zany stilt-dancers at Brooklyn's wackiest costume parade! Bang your head to Brooklyn's youngest heavy metal band, waltz with a woodland creature, chat with children's book creators, explore a Victorian toy parlor, or just flop down on the grass and enjoy the Garden's gorgeous fall colors.
Halloween Haunted Walk and Carnival
Prospect Park, Windsor Terrace
Oct. 26-27
Lurking high on Lookout Hill are zombies, wolf men, headless horsemen, good and bad witches, and other creepy characters. Visitors brave enough to experience this harrowing hike should head to Lookout Hill. The Halloween Haunted Walk is suitable for children accompanied by parents/guardians or older siblings (though it may be frightening for very young children).
Let's Celebrate Halloween
Brooklyn Children's Museum, Crown Heights
Oct. 26-27, 31
Preschoolers can make some spooky Halloween-inspired art.
Scary Stories from the Past
Lefferts Historic House, Flatbush
Oct. 26-27
Make sure you're sitting next to someone braver than you! Master storyteller Tammy Hall keeps the tradition of scary stories alive with tales told in the village of Flatbush 200 years ago.
Spooky Subway Investigation
New York Transit Museum, Brooklyn Heights
Oct. 26-27
Kids solve an interactive 100-year old mystery, involving missing keys, squeaky wheels, subway spirits, and a conductor's hidden stash of candy.
Puppetry Arts' Haunted Halloween Carnival
PS 372 Recreation Center, Park Slope/Gowanus
Oct. 26
A costume contest, live bands, face painting, and tons of puppets await you at Puppetry Arts' annual Halloween blow out. There will also be rides, bouncy houses, goody bags for the first 200 kids, and possibly the greatest thing ever: Star Wars characters in costume!
Halloween Harvest
Wyckoff Farmhouse Museum, Canarsie
Oct. 26
Discover the magic of Halloween at NYC's oldest house. Enjoy crafts, food, games, colonial superstitions, and a haunted history.
Go Away, Big Green Monster
Brooklyn Children's Museum, Crown Heights
Oct. 27
Preschoolers hear a reading of Ed Emberly's Go Away, Big Green Monster and learn why monsters don't have to be so scary after all. Afterward, they'll create their own googly-eyed green monster to hang at home.

BAMboo!
Brooklyn Academy of Music, Fort Greene
Oct. 31
Grab the kids and stuff the sarcophagi full of candy at BAM's 12th annual Halloween block party. Sphinxes, snakes, and Cleopatras will gather for an afternoon of Ancient Egypt-themed games, candy giveaways, costume contests, and activities. FREE!
Head to Staten Island for...
Spooktacular
Staten Island Zoo
Oct. 19-20
Spook out to a creepy enchanted forest; attend to that sweet tooth in a Candy Land Path; witness a Superhero show; visit the Creepy Dollhouse and a haunted Ghost Town; join the costume contest.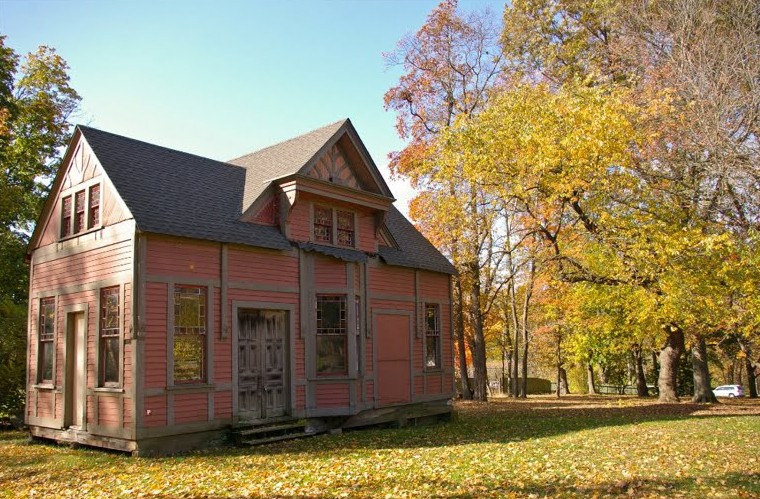 Halloween in Richmond Town
Historic Richmond Town
Oct. 25
Historic Richmond Town, on the truly scary Isle of Staten, gets into Halloween big time. Its annual Halloween festival features trick-or-treating in the historic village and plenty of traditional crafts and games.
Halloween Morning with the Monsters
Staten Island Children's Museum
Oct. 26
A spooky morning at the museum! Kids can on their costumes and indulge in sweet treats, games, crafts, pumpkin decorating, and entertainment, plus the museum's famous haunted house.

More Fun
Get Halloween recipes, costume ideas, and more at nymetroparents.com/halloween!