Check out these great family activities scheduled for the month of August in Brooklyn. Whether you're looking to catch a kid-friendly show, get to know some critters at the zoo, or just enjoy some free entertainment, we've got the information a Brooklyn family needs.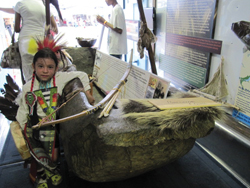 Fun on Wheels
The EnviroMedia Mobile Museum features exhibits that inspire learning about the living nature of New York City's urban environment. Its maritime exhibition showcases over 50 artifacts, including its popular Lenape-era dug-out canoe and the life-size exhibit of Carl Brashear, the legendary American diver and Man of Honor. In addition to public tours of the museum, families can enjoy over half a dozen environmental recreation activities, such as an aquatic ecology lab, live underwater video exploration, and a birds of prey presentation, all aimed at increasing environmental literacy about the place where we learn, play, work, and learn. August 15, 1-5pm. IKEA/Erie Basin Park, One Beard Street, Red Hook. 347-224-5828; http://enviromediamobile.blogspot.com.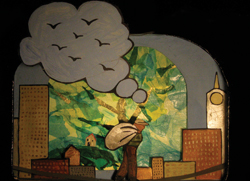 What a Big Belly Can Do
The Brooklyn Children's Museum continues its Barclays Nets Community Alliance Free Thursday Family Jams series Thursdays through August 26. The fun-filled evenings feature free admission, special programs, and a music or dance performance. The series concludes this summer with a performance of The Adventures of Big Belly, based loosely on a Grimm Brothers fairy tale called The Six Servants. In this version, a young boy wins the hand of a princess with the help of three servants. The first servant has long legs that enable him to travel anywhere in the world in three steps. The second is a man with a belly the size of a mountain who can eat as much as a whale. The third servant has huge eyes that enable him to see anything no matter how far away. Thursday, August 26. 6:30pm. FREE with museum admission of $7.50. Brooklyn Children's Museum, 145 Brooklyn Avenue. 718-735-4400. www.brooklynkids.org.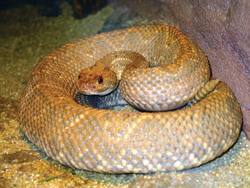 All About Ssssnakes!
Check out some scaly critters up close and participate in a craft activity on Serpent Day at the Staten Island Zoo, August 28. Learn more about these misunderstood animals, including why they are a necessary part of our ecosystem. 1:30-3:30pm. All ages. Museum admission: $8; $6 seniors; $5 children ages 3-14; free for children under 3. Staten Island Zoo, 614 Broadway, Staten Island. 718-442-3101. www.statenislandzoo.org.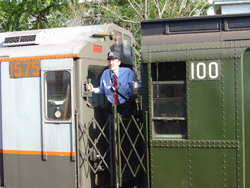 Bus Number 3100
Hop a ride on the first air-conditioned bus in the United States. The bus was designed and built as an experiment, with this single example purchased by the Fifth Avenue Coach Company about a year after its manufacture. It has other features first introduced in the 1950s: a push-type rear exit door, wraparound seating in the rear portion, soft seats, and fluorescent lighting. After two decades of passenger service, this vehicle was assigned to the Transit Police and was retired from service in the mid-1970s. All ages. FREE with museum admission. New York Transit Museum, 130 Livingston Street. 718-694-1600. www.mta.info/museum.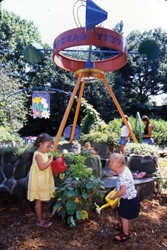 Earth Art
During August workshops at Brooklyn Botanic Garden, the youngest scientists and artists are invited to make earth-inspired creations by crafting with recycled and natural materials. Every Tuesday and Thursday, kids ages 3-10 accompanied by an adult can drop in at any point during workshop hours: 1-3pm. FREE with garden admission: $8; $4 seniors and students; free children under 12. Brooklyn Botanic Garden, 1000 Washington Avenue. 718-623-7200. www.bbg.org.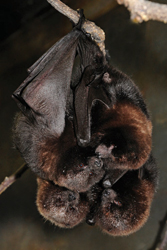 Meet the Nightlife
Meet the critters that roam the Prospect Park Zoo after dark in Night Shift, a permanent exhibition featuring nocturnal animals, including a small group of Rodrigues fruit bats (pictured). The zoo is open 10am-5pm weekdays and 10am-5:30pm weekends through October 31 (winter hours begin November 1). All ages. Zoo admission: $8; $6 seniors; $5 children ages 3-12; free children under 3. Prospect Park Zoo, 450 Flatbush Avenue, Brooklyn. 718-399-7339. www.prospectparkzoo.com.
For even more family activities in and around Brooklyn, visit our Online Calendar.