Check out some great events for children and families happening this May in Brooklyn, including kid-friendly shows, Mother's Day events, and outdoor activities.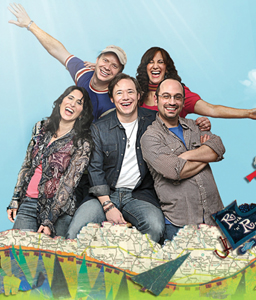 A Joyous Jam
Lucky Diaz and the Family Jam Band's songs are whimsical, comical, and really entertaining, which you already know if you've heard "Blue Bear," currently a #1 on Sirius XM's Kid Place Live show. Diaz and his band are instrumentally minimal-just an acoustic guitar, a bare-bones drum set, tambourine, and lots of sound-effect-like percussion. Their music romps with dance-ability, driven by Lucky's guitar and Alisha Gaddis' bouncing stage antics. Plus the songs are undeniably catchy and giddy, rife for singing along to. Play their new, debut CD, Oh Lucky Day, and watch the kids jump around as the Cheerios fly from their cereal bowls. May 1. 12:30pm. $10. Knitting Factory, 361 Metropolitan Avenue. 347-529-6696.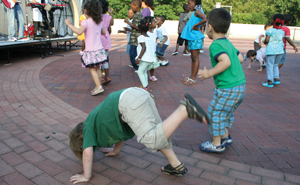 Dance, Dance...
Dance to the disco beat at Brooklyn Children's Museum's Dance Mania. Take a spin on the dance floor with an awesome DJ and dance facilitators. Do the "freeze," the "limbo," and the "cha cha slide." Spandex and disco costumery is encouraged. May 6 at 5:30pm. $8 plus $7.50 museum admission fee. 145 Brooklyn Avenue. 718-735-4400.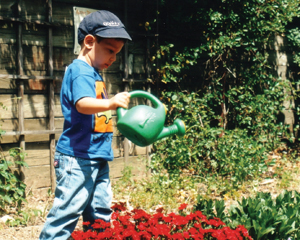 Mother, May I?
Out of nowhere, like a fastball shattering the plate glass window of the chaos known as life, arrives Mother's Day. How to honor Mom? Why not have the kids create a special gift? Here are some places to do so within our great borough.
At Brooklyn Children's Museum, children can visit the Earthworks event, where they'll explore the wildflowers in the museum's garden before making a Mother's Day gift straight from the ground. May 8. 1:30pm. $7.50 museum admission. Brooklyn Children's Museum. 145 Brooklyn Avenue. 718-735-4400.
Kids can create personalized picture frames at the Red Hook branch of the library during Make a Personalized Mother's Day Frame. May 6. 3:30pm. FREE. Brooklyn Public Library, Red Hook Branch, 7 Wolcott Street. 718-935-0203.
Meanwhile, the Homecrest branch of the library plays host to Mother's Day Arts and Crafts, an arts and crafts session with Mom on the agenda. May 5. 4pm. FREE. Brooklyn Public Library, Homecrest branch, 2525 Coney Island Avenue. 718-382-5924.
The whole family can take Mom to the Brooklyn Museum's Mother's Day Brunch and Tour. She and her guests will enjoy a grand brunch followed by a choice of several tours of the museum's collections by women artists. Plus she will get a 15 percent discount at the museum's gift shop. May 8, 10am. $50 per person. Brooklyn Museum. 200 Eastern Parkway. 718-638-5000.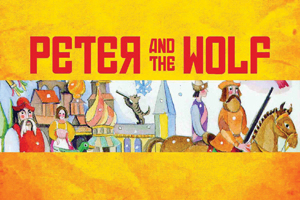 Boy Meets Wolf
Peter and the Wolf is composer Sergei Prokofiev's masterpiece. Conceived as a new musical symphony for young people, it was written on commission for a children's theater school in Moscow 75 years ago. Now, nearly 75 years to the day of its original May 2, 1936 debut, the Little Orchestra Society gives Peter and the Wolf props as part of its Happy Concerts series for ages 6-12. The piece appears within an unusual narrative context where a witch holds the village of Petrograd under a curse that can only be broken with a performance of Peter. Strange perhaps, but this provides a jump-off point to include other Russian composers such as Stravinsky, Shostakovich, and Kabalevsky in the program. A party at the Russian Tea Room follows the concert; call 212-971-9500 for more information. May 7. 11am and 1pm. $12 and up. Avery Fisher Hall, Lincoln Center, 20 West 63rd Street, Manhattan. 212-721-6500.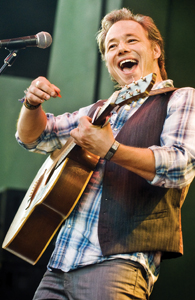 All Inclusive
Grammy-nominated songwriter and performer Brady Rymer, who has built a catalogue of children's music over the past decade or so, had an epiphany one day when he performed at a school for kids with special needs. Rymer was inspired to write a set of songs that captured the quirkiness, frustration, and emotional duress experienced by those children, many of whom were at least partly on the autism spectrum. Love Me for Who I Am brings to light the characteristics of what are considered neurological disorders and "syndromes" - Asperger's, autism, sensory integration, the whole gamut - and celebrates them. Children will relate to songs about being picky eaters or not wanting to wear shoes; parents will relate to a number like "So Many Ideas," which captures the manic exuberance and intellect of children on the spectrum or who have ADHD. Musically, Rymer's modus is rootsy, four-to-the-floor rock that evokes Springsteen, occasionally Tom Petty, gospel vamps, and much more. Catch Rymer as he brings his music and profound message to the concert stage. May 14. 1pm. All ages. $12. Southpaw, 125 Fifth Avenue. 718-230-0236.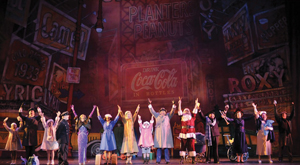 Theater Kids
When kids get the theater bug, their energy and enthusiasm can be off the hook. This is evident by watching the productions that emerge from Brooklyn's UpBring Dance Company, who round out every season with a musical fanfare. This year, the show of choice is Annie, a perfect children's vehicle. Upbring's adaption of this Broadway favorite is somewhat condensed but nonetheless features all of the music that helped propel the original show to stardom. Audiences of all ages will appreciate the heart and soul that go into the performers' work. May 15. 1-2pm. $7.50 museum admission. Brooklyn Children's Museum, 145 Brooklyn Avenue. 718-735-4400.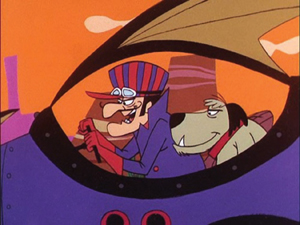 Classic Cartoons
It's 1970 all over again when Hanna-Barbera's "Wacky Races" appears at Big Movies for Little Kids. Join sinister Dick Dastardly and his snickering dog sidekick, Muttley, as they rev up their Mean Machine to try to beat their fellow road racers (including the Gruesome Twosome, Peter Perfect, Luke and Blubber, Sarge and Meekly, and Penelope Pitstop) by any means necessary in the classic animated series. (Color animated shorts; approximately 60 minutes.) May 23. $7. Cobble Hill Cinemas, 265 Court Street. 718-854-9254.
Also see: DanceAfrica 2011 at BAM: Viva Cuba!
Our Online Calendar, for even more upcoming family events in Brooklyn and the New York metro area