PARK SLOPE PUPPETS
For years,
Puppetworks
has been providing quality children's theater for Park Slope families. At just $8 a performance ($7 for kids), this small theater, located on a quiet, unassuming street corner, has become a favorite among local Slopers, and often hosts school trips and theater birthday parties for area children. This fall, Puppetworks will present
The Prince and The Magic Flute
, adapted for a young audience. Set in Egypt, it tells the tale of a prince and a birdcatcher who try to rescue a princess. Traditional, hand-carved wooden marionettes entertain against the backdrop of children's songs, specially adapted from the original Mozart opera. The show runs September 1 through December 23, Saturdays and Sundays at 12:30 & 2:30pm. Puppetworks is located at 338 Sixth Avenue at 4th Street. Tickets are $5 for groups of 20 or more. (718) 965-3391;
www.puppetworks.org
.
TOKENS, TALES AND MORE
If your child is fascinated by the subway and often asks you for a ride on the train, exit at the Jay Street stop, where young train lovers always have a place to learn a new thing or two about the transit system.
The New York Transit Museum
, in Brooklyn Heights, offers weekend children's programs. On October 27 & 28, the museum presents
Shadow Puppet Stories
, a retelling of favorite transportation stories through the use of silhouette puppets which help animate the tale; for ages 5 and up. In the
Tickets, Tokens, and Turnstile
s workshop, the newest exhibit,
Show Me The Money
, lets kids in on all the ways New Yorkers paid for their rides for the last 150 years. Not only does this exhibit explain the pre-Metrocard days to tots, it calls for definite banter among moms and dads — who among us won't recall using various versions of the token? Programs are free with paid museum admission. This month, the
14th Annual New York Transit Museum Bus Festival
takes place September 30, from 10am- 6pm, as it joins the famous Atlantic Antic street festival, and showcases a vintage collection of buses, with children's workshops and bus tours given throughout the day. New York Transit Museum, 130 Livingston Street. (718) 694-1600.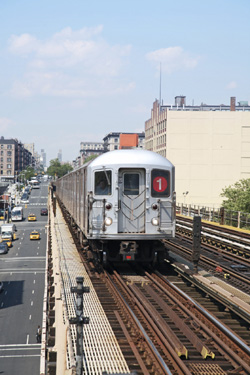 DUMBO'S THEATRICAL CARNIVAL
If you're looking for a fun-filled way to expose children to theater — how about Shakespeare via carousel? The
Czechoslovak-American Marionette Theater
comes to Jane's Carousel, from November 1-25, for a very unique production of
Hamlet
. Featuring four actors and several marionettes, the famous soliloquies will be performed as musical songs. Jane's Carousel, originally built in 1922, has 48 horses and two carriages, and was fully restored last year after 20 years of renovation. Ages 8 and up. Thursdays-Sundays, 7:30pm; weekend matinees are at 2pm. $19 adults; $12 children under 12 and seniors. Jane's Carousel, 56 Water Street. (212) 868-4444;
www.smarttix.com
.
ARTS FESTIVAL AT BAX
The multi-arts non-profit organization,
Brooklyn Arts Exchange
, which strives to enhance lives through art, holds its second annual
Brooklyn's Best Family Fest
on October 27, from 11:30am to 6pm. The festival comprises three parts: Wee Ones Music Concert, BAXtivities (art activity stations), and BAXstage Family Productions. Singer, songwriter and music teacher at local Beansprouts pre-school, Randy Kaplan, will perform. Kaplan uses silly songs to relate to kids, adapting Broadway tunes and rock classics to also entertain parents. Brooklyn's own Robin Bady, who has been storytelling for 35 years, will be on hand; along with Mario the Magician, who will be performing his original traveling illusion show, 'The Magician's Wand'. Activities are suitable for toddlers through pre-teens. Concerts: $12 adults, $8 children, kids one and under, FREE. BAXtivities are an all inclusive ticket price — $8 for kids, and adults are FREE. All-day family passes are available for $35. Brooklyn Arts Exchange, 421 5th Avenue. (718) 832-0018;
www.bax.org
.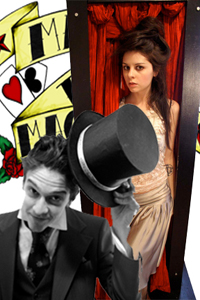 ON-CAMPUS CULTURE
If you're looking for great family theater, and want to avoid the high cost and hustle and bustle of Broadway, the
Brooklyn Center for Performing Arts
has it all…and you don't even have to leave the borough. Located on the campus of Brooklyn College, the Walt Whitman Theater (aptly named after the Brooklyn poet) is a 2,450 seat theater that rivals any Manhattan stage in quality, décor, and special effects.
On October 13 at 8 pm, as part of the Family Fun Series,
Ballet Folklorico de Mexico
(pictured) takes the stage with over 75 dancers and musicians showcasing the diverse cultures and folklore of Mexico. For the toddler set,
The Velveteen Rabbit
will be performed on November 18 at 2 pm, presented by Enchantment Theatre Company; the classic features an original music score complete with masks and puppets. Individual tickets for Family Fun performances range from $12-$20, but the new program 'Target Family Fun Pack', partners with Target to and offers families the chance to attend all five of its Family Fun performances for just $25. Brooklyn Center for the Performing Arts, Brooklyn College, 2900 Campus Road. (718) 951-4600;
brooklyncenteronline.org
.
ART EXPLORERS

If you have a budding artist at home, you may be interested in one of the ongoing programs for kids at the Brooklyn Museum of Art: Arty Facts. In these 90-minute programs, children ages 4-7 take part in hands-on workshops designed to enhance their knowledge of art. October's Arty Facts include discovering the ways artists use tone, shades and color. November's line-up consists of exploring artists' visions of animals; Kids create their own animal art to take home. Saturdays and Sundays at noon & 2 pm. Brooklyn Museum of Art, (718) 638-5000; www.brooklynmuseum.org.