Brooklyn Public Library announced August 23 that it had received a $50,000 grant from Walmart and the Walmart Foundation. The grant will fund the Library's First Five Years Program, an initiative that supports early literacy programs across the Library's 60 branches.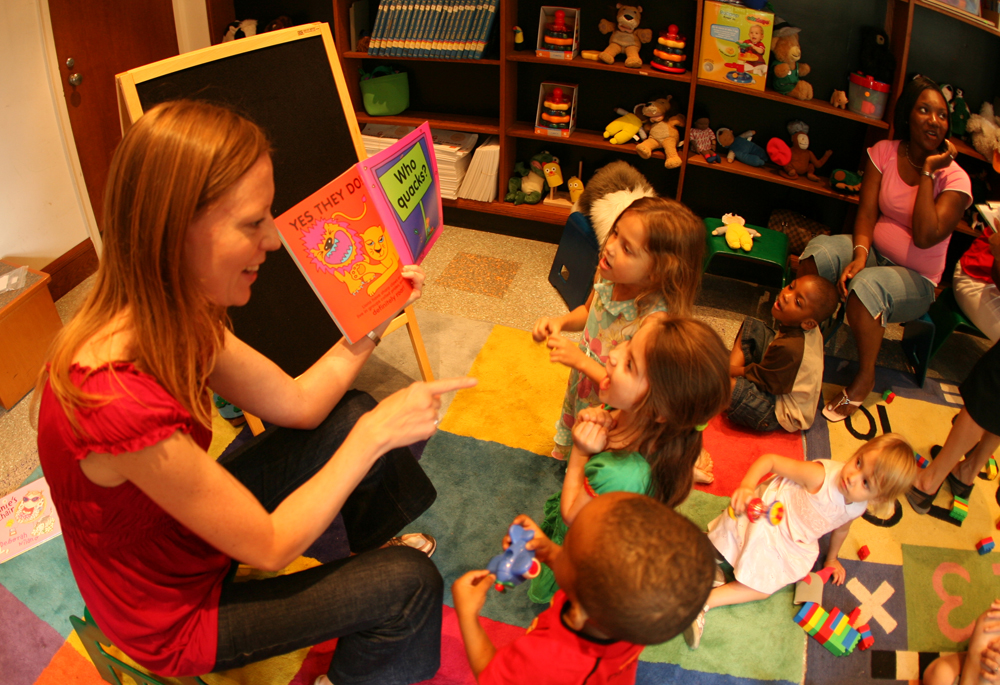 Librarian Megan Kilgallen reads to preschoolers during one of Brooklyn Public Library's First Five Years story time events.
"Our First Five Years programs offer young children and families the opportunity to read together, play together, and learn together in a fun and rich environment," says Rachel Payne, coordinator of Children's and Family Services at Brooklyn Public Library. "This generous donation by Walmart will help us to continue enhancing early literacy programs for young children at BPL so they can develop the skills they will need to be successful in school and in life."
Brooklyn Public Library's First Five Years programs cover a spectrum of early literacy initiatives and services for children birth through age 5. Programs for parents and children include Babies & Books (ages birth to 18 months), Toddler Time (ages 18 months to 3 years), Preschool Story Time (ages 3 to 5 years), and Story Play (ages birth to 5 years) -- see our calendar section for upcoming events. BPL children's specialists also emphasize the importance of reading with young children to parents outside the Library by conducting outreach in child care centers, doctors' offices and hospitals, early childhood programs, family shelters, and other community agencies throughout Brooklyn.
The grant was received through Walmart's State Giving Program, which supports organizations that align with the company's mission to create opportunities so people can live better.