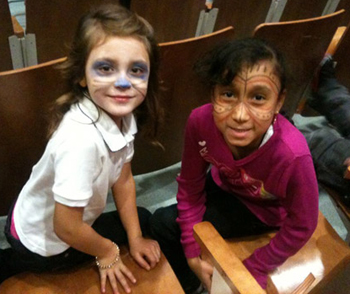 On Tuesday, January 18, students in grades kindergarten through 5th in LeAp's afterschool program at PS 84 in Brooklyn performed their own fantasy rendition of Where the Wild Things Are. A reception followed with homemade refreshments and theme-based decorations such as wreaths and murals made of edible pieces, courtesy of the student cooking club.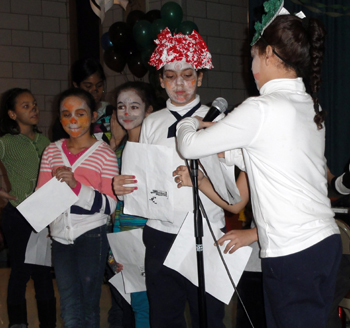 The play followed the story from the classic children's book, Where the Wild Things Are, and incorporated students' own interpretations and visualizations of ferocious and wild animals. From papier mache masks as props, to a "Thriller" dance in the forest scene, the students created everything themselves using hands-on, arts-based learning methods. The music club also contributed to the show by writing customized music and lyrics. "The program has really impacted the students," says Karen Murk, Site Director for LeAp at PS 84, adding that the children eagerly participated in the show's preparation.
LeAp is an arts education organization that teaches an academic curriculum through the arts and develops programs designed to help students with social issues. Today, LeAp works in more than 300 public schools, community-based organizations, shelters, and cultural institutions throughout the New York metropolitan area, serving more than 220,000 students and 8,500 teachers. For more information, visit www.leapnyc.org.