Celebrity chef Ron Ben-Israel partnered with City Harvest to bring his "Sweet Genius" to an elementary school in Brooklyn's Bed-Stuy neighborhood and teach kids how to make healthy desserts.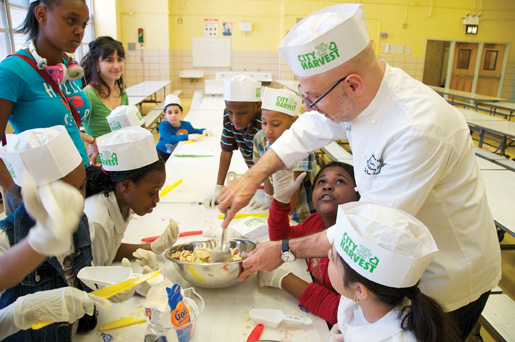 Celebrity pastry chef Ron Ben-Israel took a break from judging contestants' creative confections on his Food Network show "Sweet Genius" to host a healthy dessert class for young students at P.S. 59 in Bed-Stuy on April 4.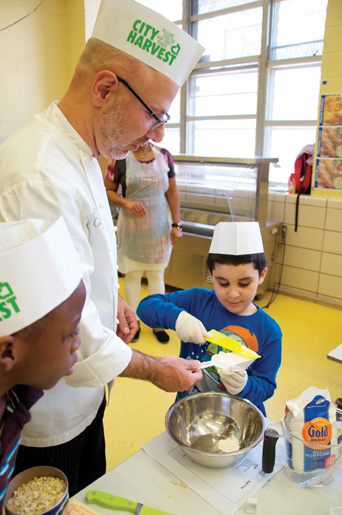 About a dozen elementary school students gathered around a table in the school's cafeteria to take part in a step-by-step demonstration of how to make a healthy apple crisp. Equipped with their own cutting boards and plastic knives, the kids listened carefully as Chef Ron explained how to cut the apples and measure out each ingredient. All of the ingredients, including apples, corn flakes, oatmeal, and chocolate chips, were from the local grocery store, making it easy for the children to reproduce the recipe at home.
Ben-Israel visited through the school through a partnership with City Harvest, a Manhattan-based nonprofit organization that works to end hunger in New York City by rescuing food and giving it to those living in poverty. For more information on City Harvest and its programs, visit cityharvest.org.