Divine Love Medical Services opened its doors on Brooklyn soil in August and the founder, Christine Uzoigwe, M.D., says she is here to help kids stay well. After working for another practice on Long Island, Dr. Uzoigwe made the move to Brooklyn because she says she saw a greater demand for pediatrics in this location.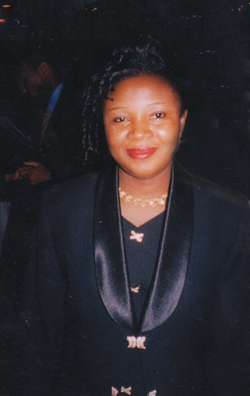 Dr. Uzoigwe takes preventative care very seriously, and while Divine Love Medical Services treats all children, she stresses the importance of well-child visits. "[Parents should know] the basics of prevention," Dr. Uzoigwe says. Instead of only being reactive once a problem or health issue arises, Divine Love encourages parents to practice good hygiene and stay up-to-date on all medical issues to keep kids healthy and happy.
Divine Love Medical Services keeps the atmosphere kid-friendly with books that you can borrow and return and toys that aim to make going to the doctor more fun and less frightening. Dr. Uzoigwe also makes sure her staff takes a more personal approach to kids' healthcare, a practice that she says makes a visit to Divine Love feel more like a visit with family.