We've rounded up some of the best events for kids and families happening this November in Brooklyn. Whether you're looking to celebrate Thanksgiving, catch a kid-friendly show, or dance till you drop, we've got all the information a Brooklyn family needs.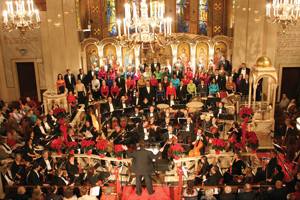 Happy Concerts Does "Firebird"
Back in the day, say around 1910 or so, the debut of an Igor Stravinsky composition often resulted in the audience ripping out seats and rioting against such harmonically adventurous music. That won't happen here, thankfully. This performance of the composer's masterpiece, The Firebird Suite, is recast using light, music, dance, and puppetry to tell its wonderfully epic tale of a young prince, a magical bird, and the struggle of good versus not so good. The imagery and choreography combine with the excitement of the 40-piece Little Orchestra. A great introduction to orchestral music and the classical genre. November 6, 11am and 1pm. $10-$50. Avery Fisher Hall, 1941 Broadway, New York. 212-971-9500. www.littleorchestra.org.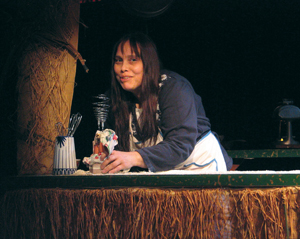 Tales from Around the World
Jane Catherine Shaw presents Folktails of Asia and Africa at LaMaMa on November 6 and 7 at noon. Using puppets created from found objects, Shaw performs folk tales from around the world. Noteworthy is her use of kitchen utensils and common household objects which are, essentially, her puppets, and which she brings to life - a flour sifter becomes an old man; a cookie cutter becomes his pet rabbit. Shaw's artistry is highlighted by her skillful character voices. $10 adults; $5 children. La Mama E.T.C. (Annex Theater), 74A East Fourth Street, Manhattan. 212-475-7710.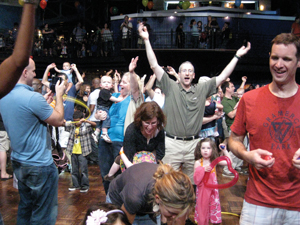 Booger Wonderland!
Mirror balls, bubble machines, and diaper changing tables intermingle at Baby Loves Disco (BLD), a much ballyhooed dance party that evokes a discotheque experience - for toddlers. Here's your chance to groom a future club kid amidst the thumping beats of classic '70s disco. It's as if Studio 54 replaced the wives of Canadian Prime Ministers and British rock stars with the Rug Rats. Begun five years ago, BLD is now global event that stretches its spandex wings to Japan. November 7 at noon. $20; $60 family of four. Le Poisson Rouge, 158 Bleecker Street, Manhattan.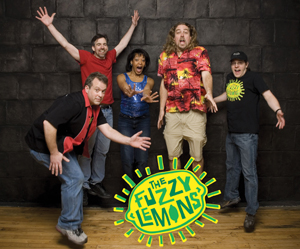 Rock Out
Catch The Fuzzy Lemons when they return to Brooklyn on November 14 at 11am. Combine laugh-out-loud lyrics with stuck-inside-your-head melodies and you've got The Fuzzy Lemons. The band's music has been described as "family-friendly rock and roll that inspires dancing and a raucous good time." $10. The Knitting Factory, 361 Metropolitan Avenue. 347-529-6696.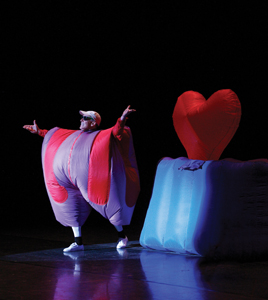 Fred Garbo Inflatable Theater
It's hard to define what Fred Garbo does except to say that he incorporates theater, dance, comedy, and even mime into performances using colorful and inflatable props. Some are 10-foot cylinders that slither around, others are cube-like globules that move in sync with music. All, however, have a gravity-defying buoyancy and shimmer with animation even if they initially seem inanimate. As Garbo performs, ballerina Daielma Santos dances merrily away in their strange and very funny universe. November 14. 2pm. $12. Kingsborough Community College Performing Arts Center, 2001 Oriental Boulevard. 718-368-5560.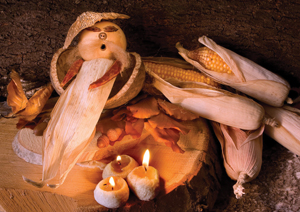 Gobble Gobble Gone
Think November and a heaping plate of Thanksgiving love should come to mind. While not the over-the-top party that Halloween is, turkey day inspires its share of celebrations. Check out these events near you.
The Staten Island Zoo hosts the whimsical "Thanksgiving With the Beasts" event, in which participants can watch zoo animals enjoy their own Thanksgiving feasts and learn what table manners not to display in front of the extended family. Children can also make a special craft to take home. November 21. 10am-4pm; craft 1:30-3:30pm. $15. Staten Island Zoo, 614 Broadway, Staten Island. 718-442-3101.
At the Children's Galleries for Jewish Culture, kids can celebrate Native Americans and immigrants to America. They will create dream catchers, fold origami figures, make a yarn painting, and participate in various multi-ethnic crafts. November 21. 2-5pm. $8. The Children's Galleries for Jewish Culture, 515 West 20th Street, Suite 4E, Manhattan. 212-924-4500.
The Staten Island Children's Museum offers children a chance to stuff a bag turkey, which can be used on turkey day as a centerpiece. Other Thanksgiving activities are offered, too. November 21. 1, 2, and 3pm. $6. Staten Island Children's Museum, 1000 Richmond Terrace, Staten Island. 718-273-2060.
For even more family activities and events in Brooklyn, visit our Online Calendar