"Grandma's Chocolate Cake," a new picture book for kids written by NYC teacher Kimberly Wallace, uses a sweet treat to teach young readers about the importance of family traditions.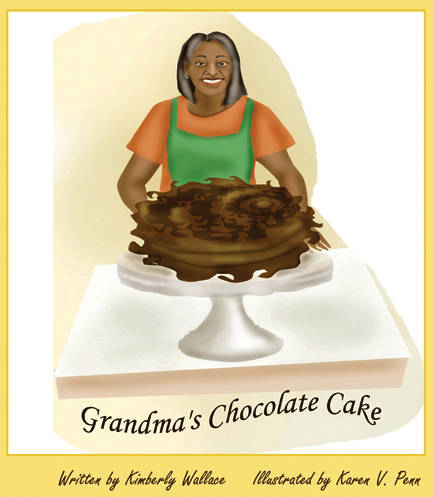 Long-time New York City public school teacher Kimberly Wallace recently released her first children's book, entitled Grandma's Chocolate Cake. Wallace, a mom of one who lives in Clinton Hills, drew from her experience growing up in a large extended family to create an imaginative story rich in family tradition.
The book, inspired by true events, is designed to promote literacy among a technology-driven generation using a witty storyline and eclectic characters. The story features Grandma Lily Mae Leonard, who is known for her delicious, made-from-scratch chocolate cakes. Grandma has just baked her granddaughter Angie one of her famous cakes for her birthday, but Angie gets caught up with trying to fit in with the "popular" girls and is forced to make a choice between picking up her cake or staying in the park with the girls she's trying to impress. Angie chooses to ignore her cake, but she's in for a big surprise when she finally arrives at Grandma's house.
When asked where her creativity stems from, Wallace says, "The commitment, loyalty, humor, values, and tradition of family as well as a community produces a legacy of greatness. My creativity is a product of a great family."
For more information on the book, visit mrskimberlywallace.com. The book is available to buy on amazon.com.