Check out some fun family events happening this January in Brooklyn, including kid-friendly concerts and shows and Martin Luther King, Jr. Day activities.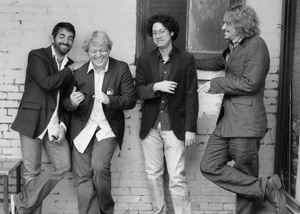 Deedle Dee
What happens when a few smart guys - some of them teachers - lock their heads together and assemble a kids' band? They adopt stage names such as Ulysses, Booker, Innocent, and Otto, and ham it up with songs about historical figures. The Deedle Deedle Dees, with a sound incorporating roots, rock, and banjos, write clever, quirky songs that are funny and educational; they describe themselves as an "educational rock band." Billed as a "Variety Show," their act includes some diverse musical guests, each doing their own thing, to round out the event. In the past there's been a Dixieland band (The Red Hook Ramblers) and some singer/songwriter types. January 8. 11am. $10. The Knitting Factory, 361 Metropolitan Avenue. 347-529-6696.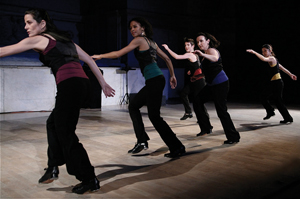 Percussive Dance
Gotham Arts Exchange and Symphony Space present Stam-Pede, an afternoon of percussive dance by eight celebrated companies. From soulful flamenco to lively Irish dance to innovative body percussion to exhilarating tap dance and mesmerizing Bharatanatyam, this collection offers something for everyone who loves the power and precision of percussive dance. January 9 at 3pm. $15. Symphony Space, 2537 Broadway, Manhattan. 212-864-5400.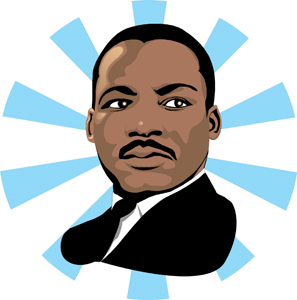 Honor Dr. King
It's not hard to forget why you have the third Monday in January off from school and work. But why not do something to honor the memory of Martin Luther King, Jr.? Check out these nearby options:
At Symphony Space, the Manhattan Jewish Community Center presents Artists Celebrate Martin Luther King, Jr., in which a variety of performers - all of whose work has been influenced by Dr. King and the civil rights movement - take the stage in commemorate the American hero. January 17. 6-10pm. FREE. Symphony Space, 2537 Broadway, Manhattan. 212-864-5400.
Children can honor Dr. King while they Celebrate the Civil Rights Movement at the Children's Galleries for Jewish Culture, where they can do craft projects (jewelry making and weaving among them) with a focus on civil rights, and hear stories about heroes such as Rosa Parks. January 16. 2-5pm. $8. Children's Galleries for Jewish Culture, 515 West 20th Street, Manhattan. 212-924-4500.
At the Brooklyn Center for Performing Arts, community leaders, clergy, and youth from Brooklyn come out in celebration of Dr. King's life and accomplishments, and acknowledge him from a very Brooklyn perspective. January 17. 6pm. FREE (tickets must be obtained in advance by sending a written request and SASE to Brooklyn Center, Attn: MLK tickets, P.O Box 100163, Brooklyn, NY 11210); limit six per household. Brooklyn Center for the Performing Arts, 2900 Campus Road. 718-951-4600.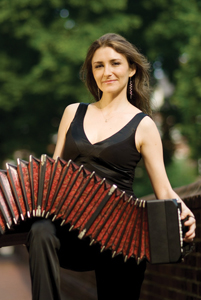 Accordion for All
Lidia Kaminska shows what the accordion can really do during a Neighborhood Concert at the Brooklyn Public Library's Kings Highway branch. Kaminska has performed extensively in both the United States and Europe. Her chamber music, concerto, and solo performances explore the complex and expressive capabilities of the accordion. This is a great opportunity to introduce children to a somewhat different musical instrument while they hear a nice range of music. January 22 at 2pm. FREE. Kings Highway Library, 2115 Ocean Avenue. 718-375-3035.
Musical Seuss
Imagine Dr. Seuss's canon were his characters to be thrown into a centrifuge and find themselves in opposing corners of a cage. Thing 1 and Thing 2 might chop up the Lorax's trees, or the Grinch might rescue the Whos down in Whoville from certain Armageddon. It's all possible in Seussical, the onstage adaptation of Dr. Seuss's legacy. The musical first appeared on Broadway in 2000 and now tours regularly in various adaptations catering to audience age; this 60-minute performance is geared to young audiences. January 30 at 2pm. $6 in advance; $7 at the door. Brooklyn Center for the Performing Arts, 2900 Campus Road. 718-951-4500.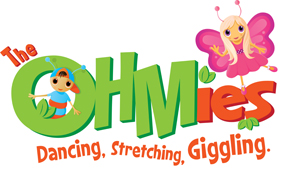 Ohmie - Oh My!
The Ohmies: Morning Wish Garden is an interactive, Off-Broadway musical that stars Bella Butterfly and Carlin Caterpillar, two colorful characters who set out on a journey to wake up Mr. Sun so he can help make their garden of wishes grow. Along the way, they'll lead the audience in original songs and a series of yoga-inspired dance exercises, when kids can hop like a grasshopper, slither like a snake, and fly like a butterfly, all while helping the Ohmies to shake off the worries. Performances run January 6-30. Thursday-Sunday, 11am and 1:30pm (11am only on January 6). $36 (all seating is general admission). Daryl Roth Theater, 101 East 15th Street, Manhattan. For tickets, call 212-239-6200 or visit www.telecharge.com. For more information on the show, visit www.theohmies.com.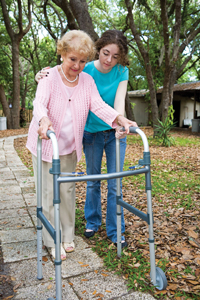 Serve Somebody
The lesser-touted side of Martin Luther King, Jr. Day is service, a perfect way to honor Dr. King's legacy. In 2009, President Obama initiated the MLK Day of Service, organizing volunteering opportunities for anybody with the time and inspiration to help out with community projects. Whatever skills you have - carpentry, house painting, gardening, assisting the elderly and people with disabilities - can be put to use. The takeaway is a feeling of empowerment, knowing that you've helped strengthen the community. Dr. King would be proud of you! To find a volunteer project near you, visit www.mlkday.gov.
Also see: Our Online Calendar, for even more family events in Brooklyn and the New York metro area