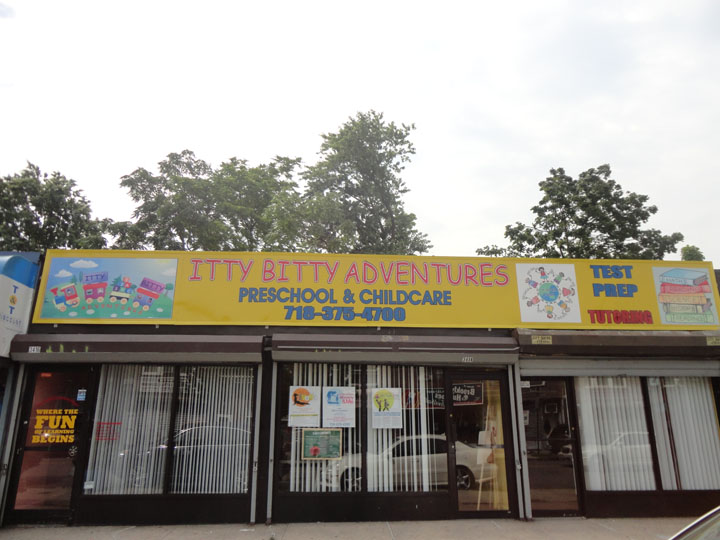 After raising her two kids and working as an EMT for four years, Pattie Mehrej decided to give back to the community in a whole new way. Born and raised in Brooklyn, Mehrej combined the passion she has for parenting with her love for helping out her local community by opening Itty Bitty Adventures, a new day care center—"Where The Fun Of Learning Begins"—located in Marine Park just a block away from the neighborhood that Mehrej grew up in.

Mehrej describes Itty Bitty Adventures as a place where children go to be "educated, nurtured, and to feel safe." The 40 kids (ages 2-5) that can be enrolled in the program at one time follow a daily schedule that starts with the Pledge of Allegiance and ends with a reflection of the day. In addition to educating and caring for the children, the staff also guest instructors who teach the children yoga—Mehrej's favorite—and music. The staff understands that every child is different, and for this reason, they require all enrollees to attend a mini-camp before the start of the year. Additionally, the staff makes daily developmental assessments to help each individual child progress at his or her own pace.

The day care center works diligently with parents and is happy to arrange early drop-offs. Furthermore, Itty Bitty Adventures offers after-school programs and tutoring.