Check out these new additions to Brooklyn that cater to children and families.
Reading & Fun Under One Roof

Boulevard Books & Café, a new bookstore in Dyker Heights, opened May 22. Opening festivities at the store featured the launch of author Carol Casey's third children's book, Dear Baby, It's a Colorful World. The event welcomed 300 people to the store, says Owner Tatiana Nicoli, and included an interactive story time and book signing with the author.
The front of the store houses a large, jungle-themed children's section, with a wide selection of books for children ages newborn to young adult, comfortable spaces for reading, and oversized stuffed animals. Story time is held here twice weekly, at 11am on Tuesdays and Saturdays.
The store also hosts events and classes for kids and parents, Nicoli says, including arts and crafts and mommy and me yoga. The lower level serves as a community space and is available for birthday parties, which can be planned by Nicoli or the respective party. The café, which opened in June, offers coffee, tea, hot chocolate, and cookies.
The atmosphere of the store is what sets it apart from other bookstores, Nicoli says. "It's calming and quiet, the colors and lighting are subdued," she says. "It's a peaceful environment for children."
Located at 7518 13th Avenue, Dyker Heights. 718-680-5881. Search "Boulevard Books" on Facebook and Twitter.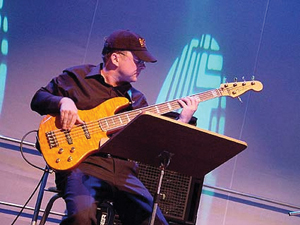 Sing Your Heart Out
Steven Hero Productions, a music production studio in Williamsburg, recently began offering an opportunity for singers of all ages to record their own single, says Stefan Held, owner of the studio and an internationally renowned music producer and musician.
Held records an instrumental track for the song of someone's choice, he says, then gives the singer the opportunity to come into the studio and record the song professionally. "Lots of kids like to sing, and most people sing in the shower," Held says. "I offer them a chance to record [a song] like a real singer."
After the recording session, the singer receives copies of the CD single as well as the original instrumental track without vocals. The CD single makes a great gift to family members or can be used for auditions, Held says. And the singer can use the original instrumental track to accompany them during a performance, such as at a talent show, birthday party, or bar/bat mitzvah.
Held is available to coach each singer through the recording process, he says, and is also happy to refer his clients to qualified vocal coaches in the area. His studio is located at 150 South 1st Street, at the corner of Bedford Avenue. 646-246-6134. www.stefanheld.com.