Check out these new additions to the Brooklyn area that cater to kids and families.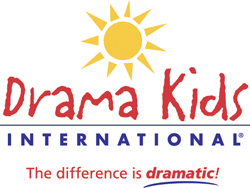 Brooklyn's Latest Drama
Drama Kids International, a performance program that strives to develop enthusiasm and confidence in every child, has opened its newest location in Brooklyn.
The new location will offer a theater program for kids ages 4-18, which provides instruction in speech, improvisation, character work, and monologues. "Kids utilize the program to enhance creativity, improve speaking skills, and build confidence, which is the most important thing," says Christine Angelides, owner and director of the Brooklyn location.
Classes are divided by age to meet the developmental needs of each child, starting with the Preschool Workshop for kids ages 3-4, which leads students through activities that encourage the use of imagination, and leading up to the DKI Acting Academy for students ages 12-18, which explores and expands speaking, acting, and auditioning skills. Drama Kids also offers summer and holiday camp programs.
Founded on the notion that "enthusiastic students who learn to speak out clearly and relate confidently with others will have an inside track to lifetime success," Drama Kids works with both shy and outgoing children and offers constant positive encouragement, says Angelides.
The new Drama Kids is located at Xaverian High School, 7100 Shore Road, and can be reached at 718-667-0412 or www.dramakids.com.
Express to the Meadowlands
Coach USA is now offering the 351 Meadowlands Express, a nonstop, round-trip bus service from the Port Authority Bus Terminal to the New Meadowlands Complex in East Rutherford, New Jersey. The bus is also convenient to the Izod Center and Meadowlands Race Track.
The 351 begins service two hours before a scheduled event at the Meadowlands and continues frequent service thereafter, says Mike Alvich, vice president of marketing for Coach USA. The bus usually departs from Gates 305 and 306 in the Port Authority Bus Terminal, but for larger events, such as rock concerts and major sporting events, the bus departs from a street level departure area on 41st Street between 8th and 9th Avenues.
"It's a very convenient, comfortable, safe way to get to the Meadowlands, and it's the most economical way to go," Alvich says, citing money saved on gas, tolls, and parking, along with less stress in commuting. "Plus, families can sit together and pick up on some of the excitement of the event before they get there."
One-way trip time is about 20 minutes and costs $5 per person ($10 round-trip). For more information, visit www.351express.com.