We've highlighted the best October events for kids and families in Brooklyn. And don't forget to visit our Online Calendar of Events for the full line up!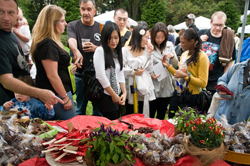 Chile Today, Hot Tamale
For many Brooklynites, one of the true harbingers of fall is the Brooklyn Botanic Garden's Chile Pepper Fiesta. The ubiquitous chile pepper, which grows worldwide in southern climates, is not especially a hallmark of autumn, yet that hardly stops foodies from showing up here to sample spicy cooking from diverse places like Malaysia, Algeria, India, Mexico, and Haiti. Last year marked the introduction of the Chile Chocolate Cabana, which served examples of that delicious hybrid, and which will appear again, as will cooking demonstrations from local chefs. Further adding spice to the day are performances by Grammy nominees Boukman Eksperyans, from Haiti, and other international musicians from chile-growing countries. Fire breathers and fire jugglers carry the hotness of the day even higher. In all, it's a great fall event. October 2 at 10am. All ages. $15; $10 students and seniors; free children under 12. Brooklyn Botanic Garden, 900 Washington Avenue. 718-623-7200. www.bbg.org.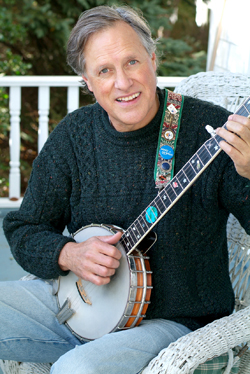 Native Son
Brooklyn native Tom Chapin started writing children's songs out of necessity. For years, alongside his late brother Harry and on his own, he built a career as a singer and songwriter of contemporary folk music. But as a parent Chapin found a scarcity of songs for kids between the ages of 5 and 10. Eleven records and five Grammy nominations later, Chapin's music permeates elementary classrooms and living rooms alike with gentle messages about the importance of family, sharing and interpersonal relationships, and ecological themes, all of which are entwined with the storytelling tradition of folk music. October 3. 2pm. $6; $7 at the door. Brooklyn Center of Performing Arts, 2900 Campus Road. 718-951-4500. www.brooklyncenter.org.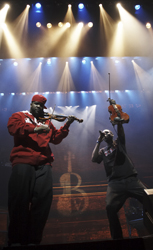 Black Violin
Kev Marcus and Wil B., a violinist and violist respectively, combine their classically trained talents with a DJ's hip-hop beats to create a distinctive, hybrid sound. Known as Black Violin, they have performed with Alicia Keys, toured with Diddy, and recently played for troops overseas. Their musical experiment has served as a springboard with which Marcus and Wil B. teach young people about the classical music tradition but with a dash of pop culture that makes their "lesson" so engaging. This performance, specifically for kids, promises to be such an event. October 23. 8pm. $20-$25. Center for the Arts, College of Staten Island, 2800 Victory Boulevard, Building 1P, Staten Island. 718-982-2787. www.cfashows.com.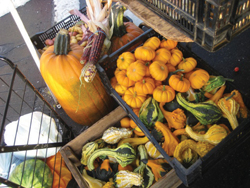 The Farmers Come to Sell
As our consciences shift toward eating healthier foods, what could be better than buying fresh, regionally grown goods at prices sometimes cheaper than the local supermarket? New farmers markets, also called greenmarkets - you know, those pop-up, mobile food bazaars that offer fresh-baked goods, fish and meats, dairy products, wine, and certainly fruits and vegetables (all locally grown) - seem to be appearing in new locations all the time. Which is great! Visit www.grownyc.org/greenmarkets and www.communitymarkets.biz to point you toward the nearest one.