Saint Saviour Elementary School in Brooklyn recently renovated its entire campus. Renovations include updates to classrooms, the courtyard, the gymnasium, and increased accommodations for students with Individualized Eduction Plans.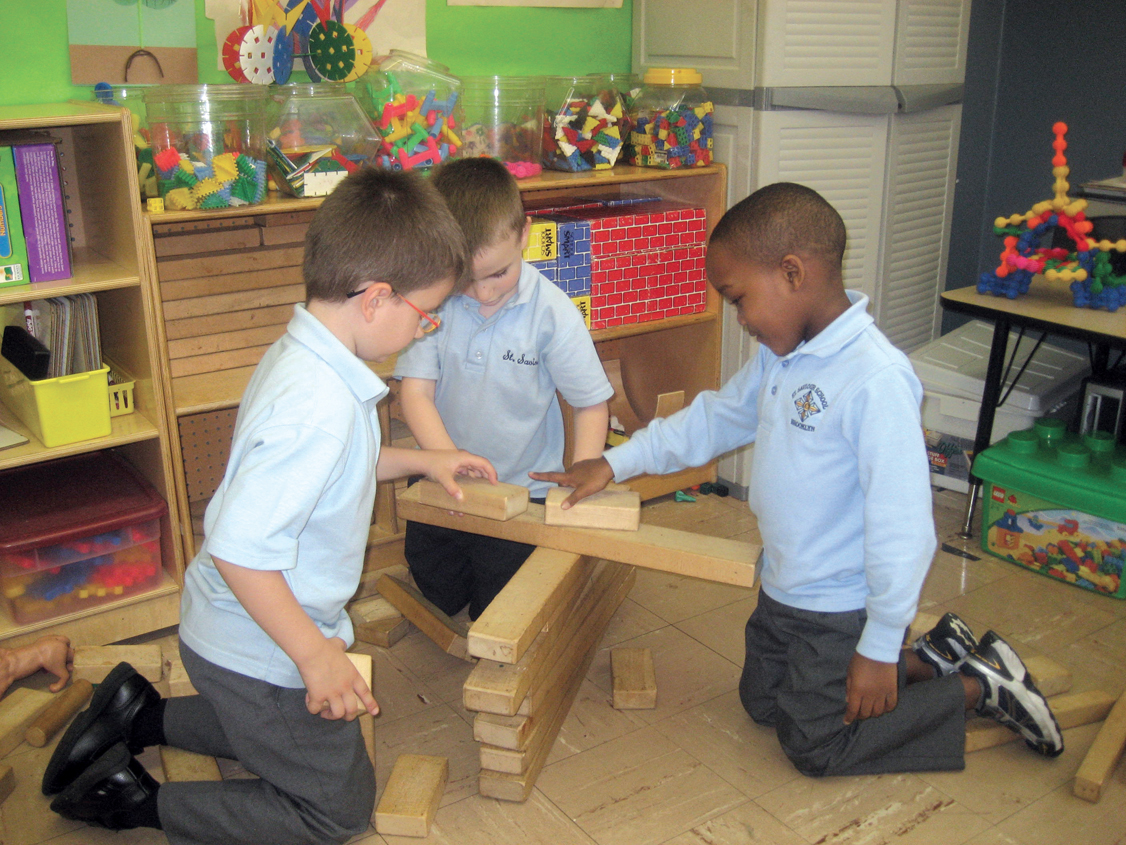 Saint Saviour Elementary School has recently undergone a number of improvements including building renovations, improved classroom technology, an expansion of its three-year-old nursery program and after-school programming, and increased accommodations for students with Individualized Education Plans (IEPs).
The school's building renovations include a revamped gym, a new boiler, new lighting, a renovated lower level, and a new courtyard. The courtyard, complete with a landscaped garden and large play area, gives Saint Saviour students ample opportunities to engage in hands-on learning: the younger students learn through exploration, and the older students tend to the garden and conduct science experiments. In the classrooms, blackboards have been completely replaced by asthma-friendly whiteboards and Smartboards. Many of these renovations were made possible by donations from the alumni association, Friends of Saint Saviour Elementary.
The school has doubled the size of its three-year-old program, which allows consistency as nursery students transition into pre-K and elementary years. Students can participate in a number of after-school classes including sports, dance, cooking, and jewelry-making. The school also hired a special education teacher this year to provide services for students with IEPs. Principal Maura Lorenzen has seen a huge improvement in these students' academic performance because of this support. "Their self-esteem and performance have gone way up," she says.
Students with IEPs aren't the only Saint Saviour students succeeding. "Our eighth graders have been rewarded with $762,000 in high school scholarships and have been accepted to the best public high schools and Catholic schools," Lorenzen says. For more information about Saint Saviour, visit stsaviourschool.org.