Apple Heads, Bon Bons, Bubblegum Cigars, Lemon Heads, Sugar Daddies -- you'll find these classics and more (including hard-to-find vintage candy and modern day favorites) at the new candy store and ice cream parlor at 733 Franklin Avenue in Brooklyn: The Candy Rush. This new dessert spot put its large variety of delectable treats on display for a grand opening on June 25.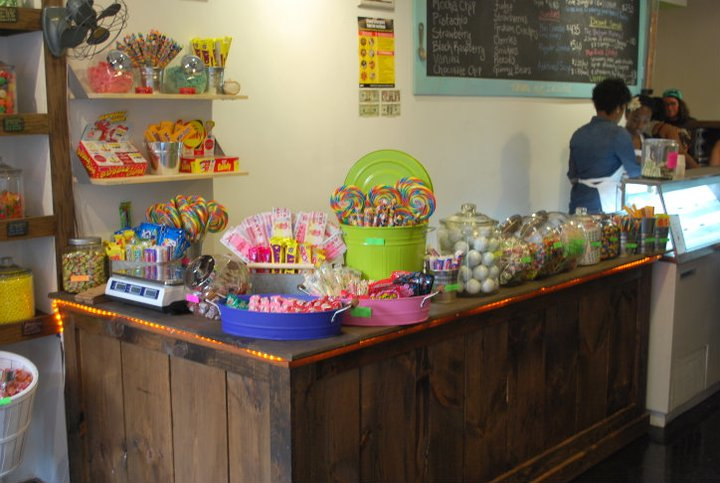 The Scoop on The Candy Rush
The Candy Rush is a vintage Candy Land and ice cream shop by day and eclectic event space by night. The founders, Kevin Phillip and Garnett Alcindor, are on the quest to deliver the ultimate treat experience with their vast candy selection and 13 flavors of fresh organic ice cream, delivered by Blue Marble Creamery. Customers can customize their ice cream selections by adding their favorite fruit and candy toppings. The candy store also offers homemade juices, root beer floats, milkshakes, and fresh brewed coffees topped with your favorite ice cream.

The 1,200-square-foot store showcases handmade countertops, tabletops, and a candy-coated bench, built with actual candy. Guests can also eat outdoors on the deck.

The candy store also sells made-to-order candy gift baskets for special occasions.

For more information, visit www.facebook.com/candyrushnyc.