UPDATED MARCH 2014: Lend a little hand in your community, and make it a family affair! We've put together a guide to some places around Brookyln that need your help, including non-profit organizations, nursing homes, animal shelters, food pantries, and many more. Volunteer opportunities are available for children and adults alike. And remember - big or small, everyone has the power to make a difference!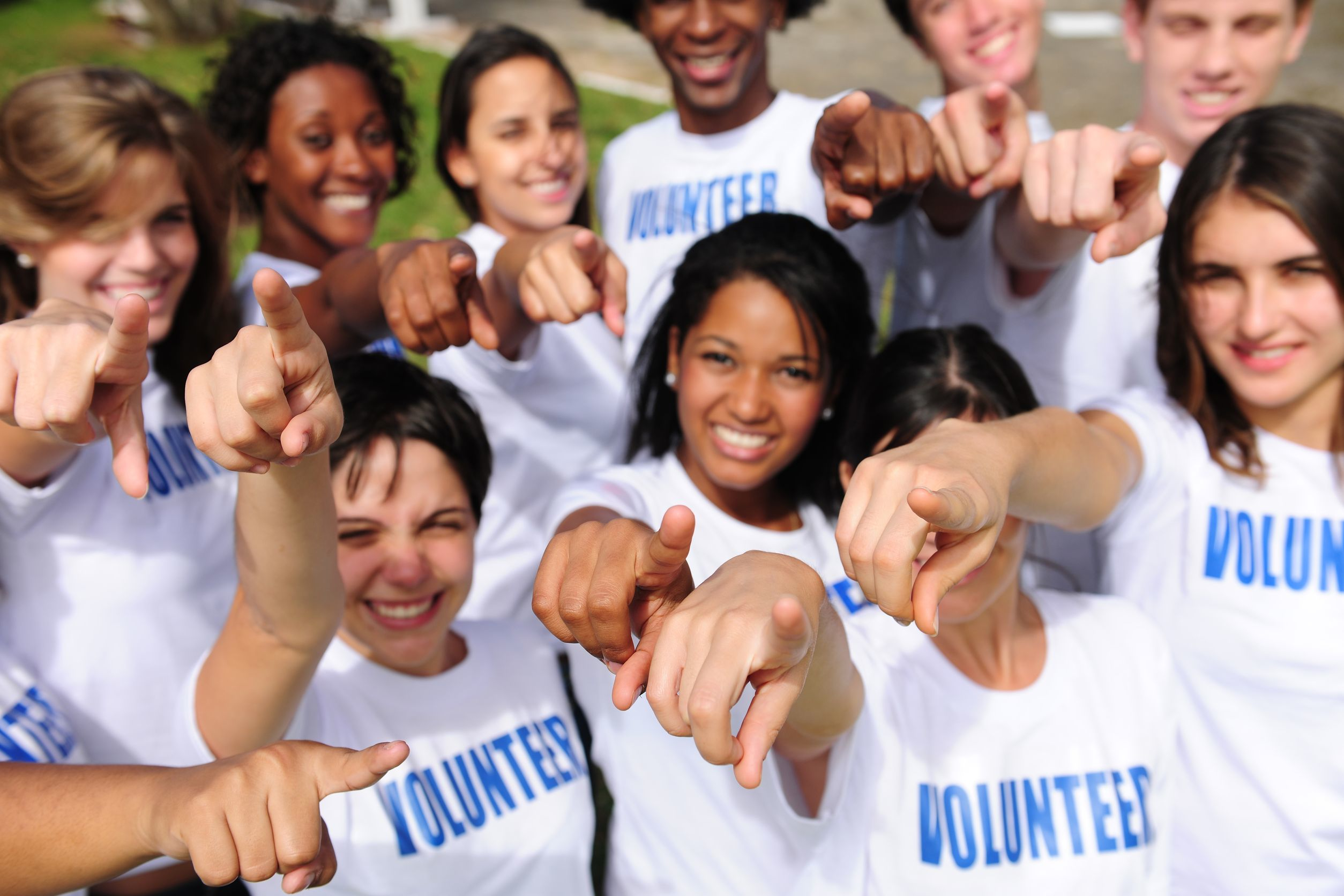 Become an Island Ambassador
Volunteers with the Governors Island Alliance (ages 14 and older) can serve as Island Ambassadors, welcoming the public to the island, helping orient visitors, and informing them about the island's past, present, and future. Volunteers work with children and other visitors at the island's Harbor Discovery Area and those ages 17 and older can assist with the free kayaking program. The island re-opens to the public for the season on May 26. For more information, contact interim director of public programs Christine Hsu at 646-820-7556 or [email protected]. Volunteer forms can be filled out online at governorsislandalliance.org/volunteer.
Donate Books
Donate your child's gently loved books and magazines to the waiting room at Maimonides Infants and Children's Medical Center. Have your child help you sort through your family's bookcases and their own old reading materials to find a stack to share, then drop them off at the hospital together. Note: There is no pick-up system for donated books; you must drop them off in person. For more information, contact the Department of Volunteer Services at 718-283-3980, or call 718-283-7156 Monday-Friday from 9am-1pm to speak to the person in charge of book donations. 4802 10th Ave., Sunset Park. maimonidesmed.org.
Feed the Hungry
Serve a little something at the Bread and Life soup kitchen and help combat poverty and increase awareness about New Yorkers in need. Delivering more than 400,000 meals every year, there is no doubt that hands are in high demand to help around the kitchen. Anyone interested in volunteering must complete an application. For more information on how you can help, contact Jennifer Stephen, volunteer coordinator, at 718-574-0058 x126 or [email protected] 795 Lexington Ave., Bedford-Stuyvesant. breadandlife.org.
At Citymeals On-Wheels, an organization that provides food and company to the elderly housebound in New York City, you can volunteer once or sign up for a longer commitment. Volunteers younger than 18, accompanied by an adult, can help hand-deliver meals. All prospective volunteers must submit an application along with two references and attend an orientation/training session prior to beginning their volunteer work. For more information, call Sheila Clay at 212-687-1234 or email [email protected]; to download a volunteer application, visit citymeals.org/volunteer.
The Greenpoint Church Hunger Program needs volunteers for its soup kitchen and food pantry. Hot meals are served on Wednesdays at 6pm, and grocery bags are distributed 8-11am. Contact CB Stewart at [email protected] or 718-383-5941. Greenpoint Reformed Church, 136 Milton St., Greenpoint. greenpointchurch.org.
Masbia Soup Kitchen serves kosher meals five days a week (Sunday-Thursday) from 3:30-8pm. Masbia is a network of three soup kitchens in NYC. Masbia reopened its Brooklyn kitchen after Hurricane Sandy in order to feed the hundreds of seniors that had been evacuated to the Park Slope Armory. Extra help is needed and all volunteers are welcomed and appreciated. If you're interested in volunteering on a permanent basis or donating goods, call 718-972-4446 x209, email [email protected] or [email protected], or visit Masbia (please note that you must make an appointment before volunteering) at 4114 14th Ave.; 65 Lee Ave., Williamsburg; or 1372 Coney Island, Flatbush. masbia.org.
Get Empowered
The Youth Empowerment Program of Puppetry Arts (YEP!) is an arts- and civics-based youth development program for students ages 10-18 that empowers them to be stronger, proactive, and responsible citizens while building interactive relationships with each other and the community. The Youth Empowerment Program provides projects such as group art programs, mentoring, professional support, youth-led community outreach, and volunteerism. Student ages 16 and older can volunteer at community events. Students younger than 16 can volunteer with their parents as a family at community events. Partnering with NYC schools in all five boroughs, YEP! targets teenagers from all backgrounds with special efforts for those that live within environments that lack significant role models or positive reinforcement from family or community. If your school or organization is interested in participating in YEP!, email Tim Young at [email protected] Puppetry Arts also offers internships, administration assistant positions and many more volunteer opportunities for all ages; visit puppetryarts.org for more information.
Go Green
GrowNYC (grownyc.org)'s environmental education program implements a service-learning model, where students go out into their communities to make real changes in the areas of conservation and alternative energy. Common activities include tree planting along the Bronx River and further upstate, during which students learn about habitat restoration and why trees are important to our ecosystem, along with watershed maintenance, during which students learn how they can help keep watersheds clean and ensure the city has healthy drinking water. Students can also become part of the Greenmarket and Youthmarket, which promotes cooking and various community outreach opportunities. GrowNYC does not formally accept volunteers younger than 18, but middle school and high school students throughout the five boroughs can get involved through programs in their schools. If your child's school is interested in getting involved with this program, contact Mike Zamm at 212-788-7932 or [email protected].
Partnerships for Parks helps New Yorkers work together to make neighborhood parks thrive. The organization has a diverse, growing network of dedicated park volunteers and groups and it provides opportunities for them to celebrate their parks, become more effective leaders in their communities, and work with government officials to affect decisions about their parks. There are various volunteer opportunities for all age and interest levels. For more information on how to get involved, visit cityparksfoundation.org, call 212-360-1399, or email [email protected].
Help the Homeless
The Partnership for the Homeless offers volunteer opportunities for kids ages 12 and older (kids 5 and older must have a parent). Volunteers are needed for the organization's one main annual event—a Children's Holiday Party in December. More volunteer opportunities may be available on the website. For more information, contact Ed Snowden at 212-645-3444 x107 or [email protected]. pfth.org.
Join the Re-Generation
Bed-Stuy's Project Re-Generation, a nonprofit with a mission to eliminate "teenage idleness" in Bedford-Stuyvesant and central Brooklyn through education, recreation, and partnerships, accepts volunteers ages 14 and older. Teens can become a peer counselor, volunteer at Community Pride Day, help with special events like walks and fundraisers, serve as an administrative intern, and more. Volunteers can sign up individually or in groups. For high school students, Project Re-Generation offers Rites of Passage, a program that helps students get involved in community service and gain work experience for their resumes. Students will become "Foot Soldiers" as they commit to community service projects and are eligible to attend job training and personal development workshops. To volunteer, call 718-684-1014 or email [email protected] 679 Lafayette Ave., 2nd Floor, Brooklyn. pr-g.org.
Lend a Hand at the Stable
Kids ages 16 and older can get involved with GallopNYC, which brings the benefits of therapeutic horseback riding to kids and adults with developmental, emotional, social, and physical challenges. Volunteers can help with lessons, supporting riders by leading their horses and providing encouragement; lend a hand with stable work; or participate in fundraising and special programs. Volunteers sign up for two hours a week for multiple weeks. GallopNYC asks its volunteers to help with riding lessons (leading of horses) or sidewalking (two volunteers walk along either side of the horse). No experience is needed as training is provided. GallopNYC offers its programs at three stables: Kensington Stables, 51 Canton Place, near Prospect Park in Brooklyn; Jamaica Bay Riding Academy, Shore Parkway, Brooklyn; and Lynne's Riding School, 88-03 70th Road, Forest Hills in Queens. Sign up to volunteer at gallopnyc.org/volunteer or (call 917-740-4696 or email [email protected]).
Make a Wish Come True
The Make-A-Wish Foundation of Metro New York and Western New York (metrony.wish.org) grants wishes to children with life-threatening medical conditions. Children in kindergarten through 12th grade can participate in Kids for Wish Kids, a program that develops project ideas to fundraise for Make-A-Wish. Take part on your own or recruit others to help. Volunteers don't need to raise enough to sponsor a whole wish, but every little bit helps a wish come true. A bake sale, pajama days, car wash, read-a-thon, or penny drives are all great ways to start raising money. Make-A-Wish will provide balloons, buttons, banners, and other MAW items to sell. For Kids for Wish Kids, contact Kathie Lombardi at 516-944-6212 x141. For other volunteer opportunities, contact volunteer services coordinator Sarah Jacobs at 516-944-6212 x130 or email [email protected].
Serve Your Community
March is Red Cross Month. The American Red Cross provides relief to individuals affected by disasters and helps people prevent, prepare for, and respond to emergencies. Parents and kids ages 13 and older can help with mailings, hand out flyers at fundraising walks, help with fundraising events, or come up with their own projects to raise money for the Red Cross. Teens ages 14-18 can join or start a Red Cross Club at their high school. For more information or to fill out the volunteer application form, visit redcross.org/ny/new-york/volunteer. Note: The Red Cross serves Brooklyn but no longer has an office in the borough.
Spring Clean Your Closet
Second Chance Saturdays at Grand Army Plaza in Prospect Park are a great opportunity to donate your gently used clothing, shoes, and textiles. Enlist your kids in the process of cleaning out their closets. It can even turn into a fashion show to see what still fits. Take your kids with you when you donate the clothes so they can see the impact of their good efforts. Bring your materials to the Grand Army Plaza Greenmarket (Northwest entrance to Prospect Park) every Saturday, 8am-4pm. Visit grownyc.org for more information.
You can also drop off clothing at these other Brooklyn locations:
Fort Greene Greenmarket, Washington Park at DeKalb Avenue (8am-4pm)
McCarren Park Greenmarket, Union between Driggs and N. 12th streets, Greenpoint (8am-3pm)
Check with your local Salvation Army (use.salvationarmy.org) thrift store for instructions on donating clothes:
981 Manhattan Ave.; 718-383-5005
6822 Third Ave.; 718-833-6894
3718 Nostrand Ave.; 718-648-8930
436 Atlantic Ave.; 718-834-1562
Start Your Own Project
DoSomething.org is one of the largest organizations in the United States that helps young people rock causes they care about. Kids ages 12 and older take action all year through Do Something's campaigns and their own projects (apply at dosomething.org/clubs). For more information, call 212-254-2390 or visit dosomething.org.
Use Common Cents
Students in schools across the five boroughs can participate in Penny Harvest, the largest children's philanthropy in the US, to raise money for different causes, including animal rescue and homelessness. Children ages 4-14 have collected pennies and turned them into grants for community organizations. Volunteers can also complete neighborhood service projects through Penny Harvest. The Run for Change event, scheduled for June 7 in Manhattan, is a run-walk event to support Penny Harvest. Schools and students come to support the hard work to celebrate the efforts their work. Fundraise for this event or volunteer to staff it; visit celebration.commoncents.org for more information or to sign up. For more information on Penny Harvest, visit commoncents.org or contact Gracie Rifino at 212-736-6437 x114 or [email protected].
Walk for the Cause
Head to nymetroparents.com/walks to find fundraising walks in your community. Walking together for a cause can bring your family closer together while supporting a worthy organization. It's also a great way to get outdoors, add exercise, and make new friends. Most charity walks in the Connecticut and the New York metro area take place in the spring and fall. Be sure to plan ahead, because the sooner you register, the longer you have to raise money for the cause. Coming up: March for Babies in April and May, Bark for Life of Brooklyn in May, AIDS Walk New York in May, Walk Now for Autism Speaks, Great Strides: Taking Steps to Cure Cystic Fibrosis in June.
Work for Water
The UNICEF Tap Project is a nationwide campaign that affords everyone the opportunity to help provide the world's children with safe, clean water. We don't usually think twice about the quality of our water but more than 900 million people around the globe do not have access to clean drinking water and approximately 4,100 children perish from water-related illnesses daily. A one-dollar donation can provide a child with clean water for 40 days, or 40 children with access to safe water for one day. World Water Week (March 19-25) will raise awareness of the world water crisis and vital funds to help millions of children it impacts daily. Kids can join the cause by organizing a lemonade stand, bake sale, car wash, or similar fundraising event and donating their proceeds. Visit unicefusa.org/volunteer to sign up and find a list of ways to get involved.