Adrienne Bailon, former Cheetah Girl and star of a new series on the Style network, read to kids at the kick-off celebration for Brooklyn Public Library's Summer Reading Program.
Brooklyn Public Library kicked off its annual Summer Reading program June 7 with a free, family-friendly festival at Grand Army Plaza's Central Library. The day included concerts, performances, and readings by celebrity supporters.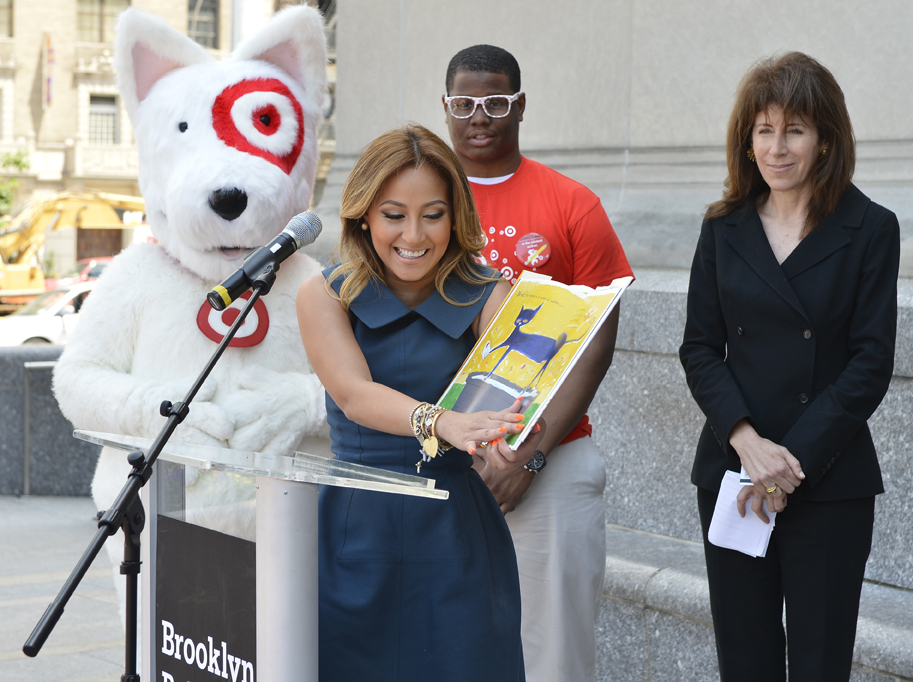 Following the catchy tunes of the Itty Biddies, singer/actress and Manhattan native Adrienne Bailon, formerly of The Cheetah Girls (pictured with Target mascot Bullseye and Linda B. Johnson, president and CEO of Brooklyn Public Library), read Pete the Cat: I Love My White Shoes by Eric Litwin to kids in attendance.
Other attendees included Bravo's "The Real Housewives of New York City" stars Alex McCord and Simon van Kempen and their children.
For more information on the library's Summer Reading program, visit brooklynpubliclibrary.org.