Fun and low-cost things to do with kids in Brooklyn this November, including Olympic gymnasts and Disney princesses at the Barclays Center, family concerts in Boerum Hill and Gowanus, a walk/run to benefit Prospect Park, and history and mystery at Green-Wood Cemetery in Sunset Park.

Prospect Park, Park Slope
Nov. 3
Prospect Park is one of the jewels in Brooklyn's crown, the literal urban oasis. Sometimes it's amazing to consider everything that happens in the park in which we are not required to pay a red cent, such as those amazing summer concerts and the science and nature programs at the Audubon Center. Which is why fundraisers like the Walk/Run for Prospect Park are necessary. The park's 5K loop is a gorgeous run. This year also features crowns for the top three men and women finishers.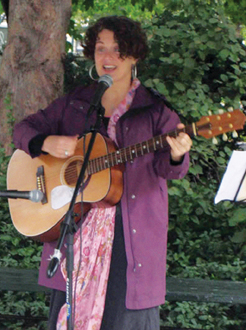 Guided Magic: History and Mysteries at Green-Wood
Green-Wood Cemetery, Sunset Park
Nov. 4
With its rolling hills, spectacular views of New York Harbor, and architecture that seems at home in a Peter Jackson movie, Green-Wood Cemetery is like some enchanted land of mystery and make-believe. During the Guided Magic: History and Mysteries at Green-Wood walking tour, master storyteller Robin Bady will guide you through real-life stories of gods, goddesses, and kings of various sorts, from the inventor of baseball to the guy who invented the soda fountain. There is a huge amount to learn about history and New York City within the walls of Green-Wood, and Bady's family-friendly storytelling and songs are a great way to learn.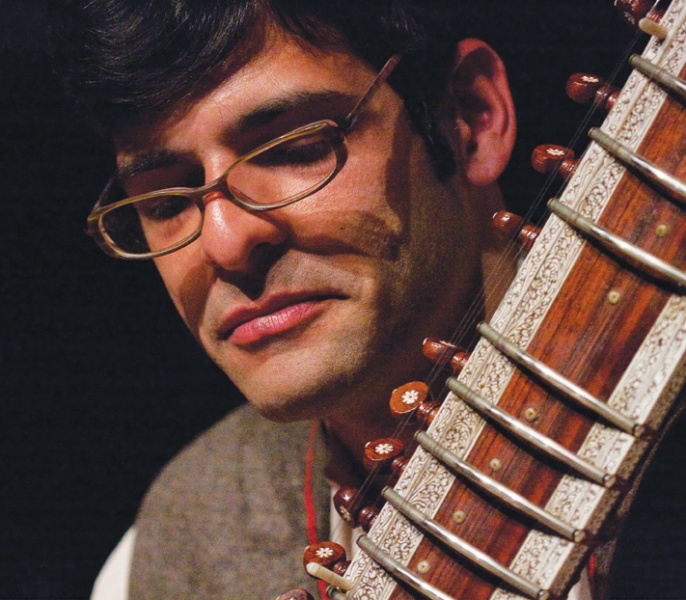 Ragas and Rhythms
Roulette, Boerum Hill
Nov. 10
Indian classical music can be transportive and tranquil, at times droning in an otherworldly way but at other times soaring, rhythmically intense, and fervently upbeat. Tellingly, the Indian rhythm we know as raga translates as "coloring the mind." At Ragas and Rhythms, sitarist Neel Murgai and tabla player Sameer Gupta will demonstrate why and present other intricacies of Indian classical music. Murgai and Gupta are two of the better known practitioners of traditional Indian music, and both have performed and recorded with a bevy of "famous" or well-known artists. It will be an East-meets-West day in which the audience, particularly the children, will have a chance to break beyond the limits of Western pop music.
Hip Tot Music Fest
Littlefield, Gowanus
Nov. 11
The Itty Biddies combine soaring vocals, sweet ukulele, melodic piano, and groovy rhythms with imaginative storytelling and songs for all ages.
PS 3/Bedford Village School, Bedford-Stuyvesant
Nov. 17
Shadow Box Theatre again presents its Thanksgiving play in which a young gobbler learns how perseverance and determination can make his dreams come true. Any story starring a turkey is at the very least amusing, and Tobias definitely delivers.
(Speaking of Thanksgiving, don't forget about the Macy's Thanksgiving Day Parade in Manhattan on Nov. 22. If you want to avoid some of the crowds, head in a day earlier to watch the balloons get filled with helium.)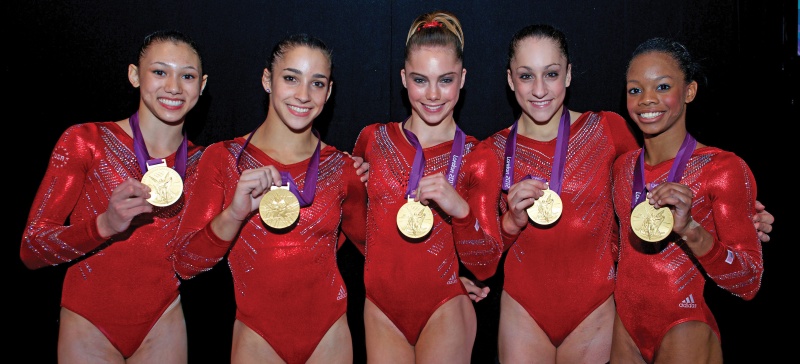 Kellogg's Tour of Gymnastics Champions
Barclays Center, Prospect Heights
Nov. 18
Don't show up at Kellogg's Tour of Gymnastic Champions expecting to see an arena only filled with uneven bars, still rings, and balance beams. This event promises to be a joint venture of athletic artistry and spectacle. There will be lights and special effects shining on the amazing athletes of the U.S. men's and women's gymnastic team as they demonstrate their brilliant skill and the artistic nature of the gymnastic discipline. Athletes appear at various locations on the tour due to their training and competition commitments, but names such as Aly Raisman, Gabby Douglas, and Jordyn Weiber are on the roster. (And it's hard to imagine Gabby not showing up in her hometown.) In addition to the gymnastics, Kellogg's will be presenting exhibits about nutrition and healthy eating, and there are opportunities to get autographed pictures. All said, this is one event worth doing a backflip over!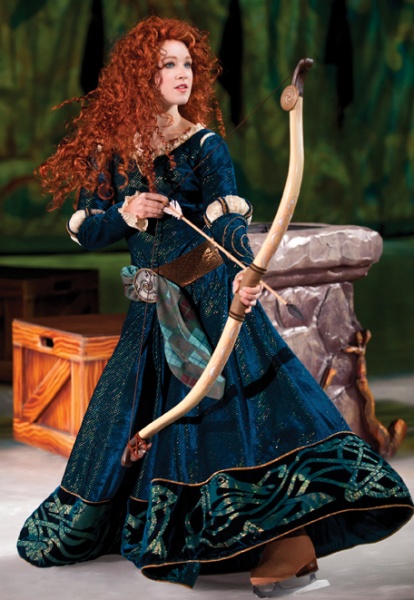 Disney on Ice: Rockin' Ever After
Barclays Center, Prospect Heights
Nov. 27 – Dec. 2
An endless parade of mermaids and princesses, including feisty Merida from Brave, take to the ice in Disney on Ice: Rockin' Ever After at Barclays Center.
More Fun
Find indoor and outdoor ice skating rinks in NYC
Search for more fun family activities in Brooklyn and the NYC area in our full calendar of events